posted on : October 8, 2015
This Chocolate Peanut Butter Gooey Butter cake is fantastically delicious!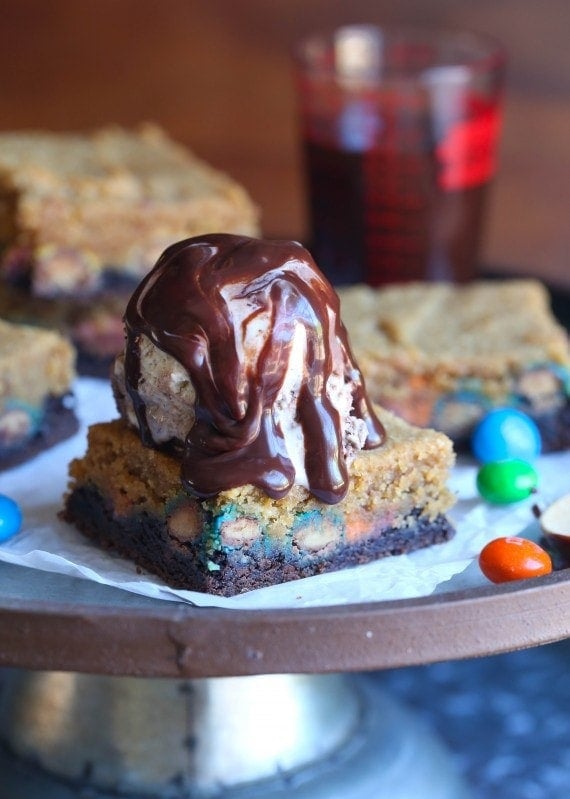 Attention all peanut butter and chocolate lovers, it's your lucky day. I happen to be the Captain of Team Chocolate and Peanut Butter, so I assure you, you're in good hands.
Today's recipe is a spin on a classic Gooey Butter Cake. The one thing I love about Gooey Butter Cake is it isn't fussy like a cake, but isn't average like a brownie…it's really the best of both worlds.