posted on : January 6, 2015
These Malted Chocolate Brownies are so super chewy and delicious! The last brownie recipe you'll ever need!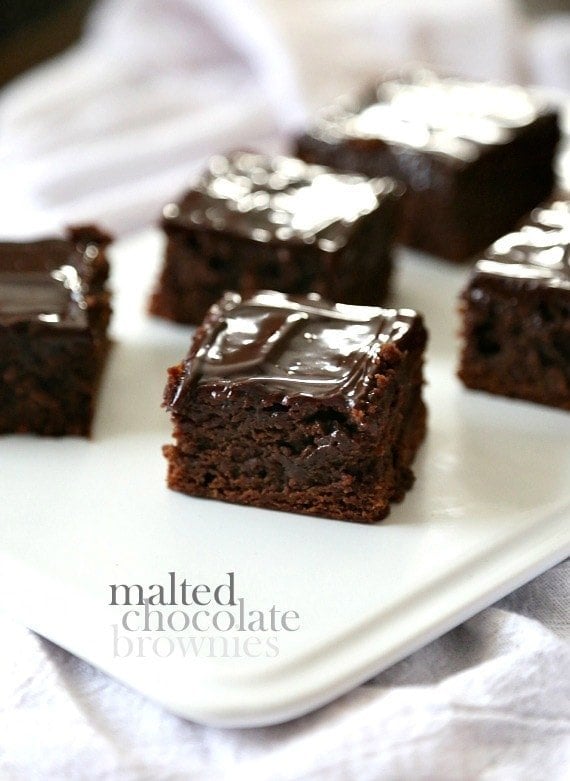 I'm sure you're all…"A brownie recipe?". Isn't she supposed to be eating Zoodles and low-carbing it up right now? Yeah…well..about that…
Umm.
Moving on. Brownies.
These bad boys are dense, chewy and chocolatey for days! I adapted this recipe from my latest book obsession Baked Occasions…and what immediately attracted me to them was that they were Malt. I am a HUGE malt fan.