These No Bake Snow Drift Bars are a delicious combination of a custard base mixed with crushed Nilla Wafers, coconut and marshmallows! They are so pretty, buttery and sweet!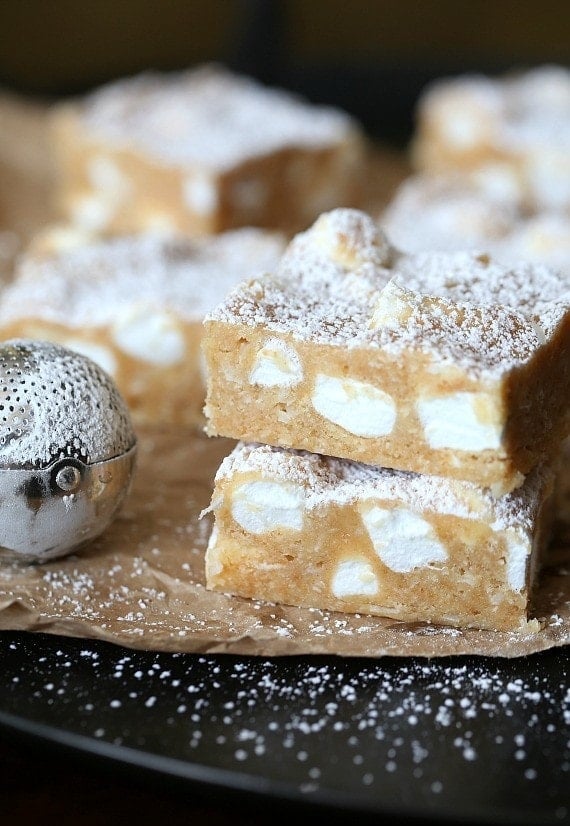 These bars might seem a little untimely. I mean the weather is just starting to warm up and here I am talking about snow. Yeah, it's confusing.
But of course these sweet little treats can be eaten all year round…I'm just thinking how pretty they would be on a Holiday Cookie Platter…sigh.