posted on : April 17, 2014
These sweet Tea Party Cupcakes are Almond Cupcakes with Coconut Buttercream Frosting. The Coconut Buttercream that tops these is crazy delicious, light and rich all at the same time. Perfect for any occasion!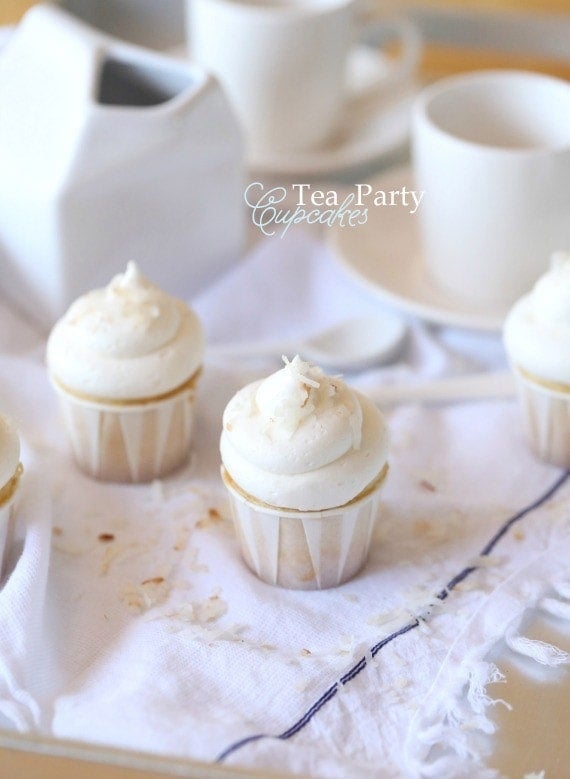 Don't you just love a sweet cupcake?
And of course they say you eat with your eyes first (which I think sounds creepy, but whatev) so these are as pretty as they are delicious!
I call them Tea Party cupcakes because they are perfect for ladylike type people.
But don't let their daintiness scare you. My husband ate 4 and he's still a man.
Thank God.