posted on : August 10, 2014
This is my most favorite Rice Krispie Treat Recipe. It's the perfect rice krispie treat recipe, because it's the perfect amount of marshmallow! Totally simple, gooey and buttery perfection! The only krispie treat recipe you'll ever need!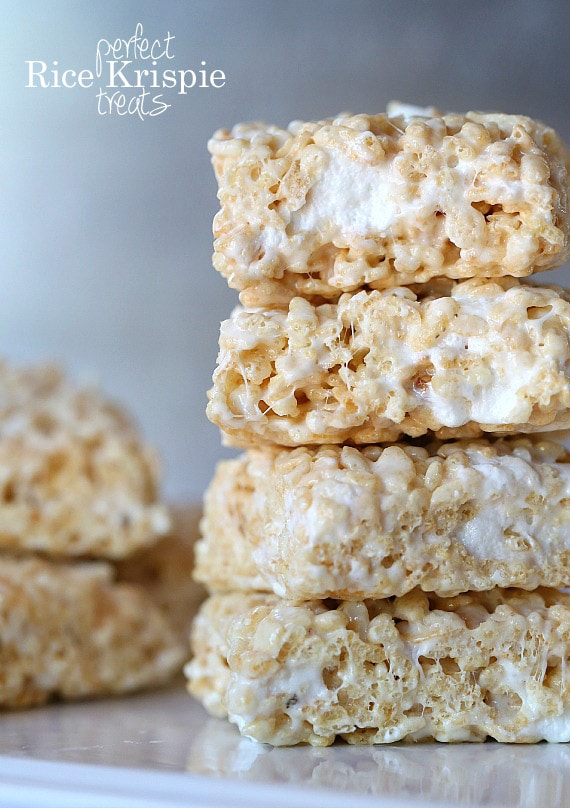 So this might seem like a gimme. A no brainer.
A "why is she even wasting my time right now?"
Well, I might agree with you if I didn't know better…
Here's the thing. I am a krispie treat junkie. I've never met a marshmallow cereal treat I didn't like. That's a fact.