These Crispy Chewy Oatmeal Cookies are the perfect combination. Crispy around the edges and chewy in the middle. I always thought a thick cookie was the way to go, but I am now officially a believer in the crispy-chewy!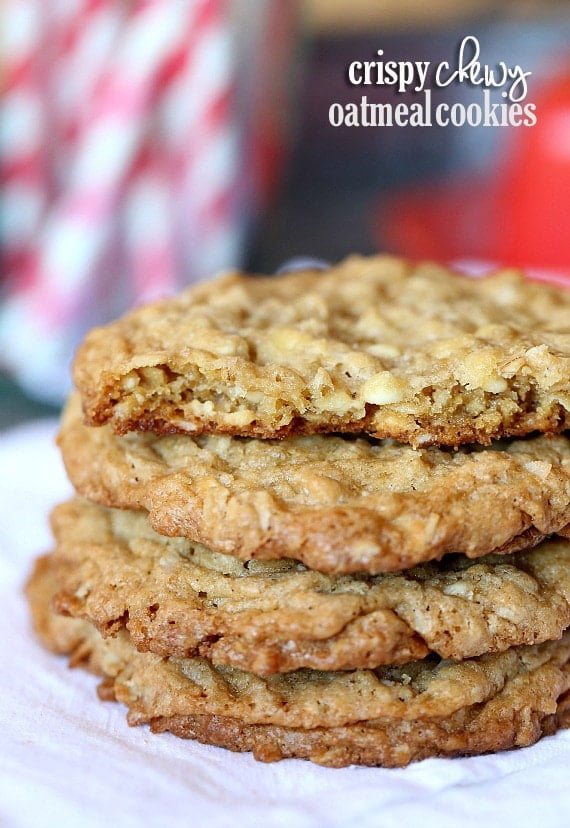 So I just started watching Mad Men. Yep, I'm years behind.
Anyhow, all you ladies seem to love the bajesus out of Don Draper…
Yet…I'm not really feeling him.
I'm sorry you guys. Maybe it's just the era that I'm not loving…maybe it's the fact that I am only finishing up the first season and he hasn't grown on me yet…maybe it's because I feel like I might get Black Lung just WATCHING the show…But lordy mercy that is one arrogant sonofagun.