posted on : December 11, 2014
These Cream Cheese Cut-Out Sugar Cookies are some of my favorites…the cream cheese gives them great flavor and helps keep  them soft!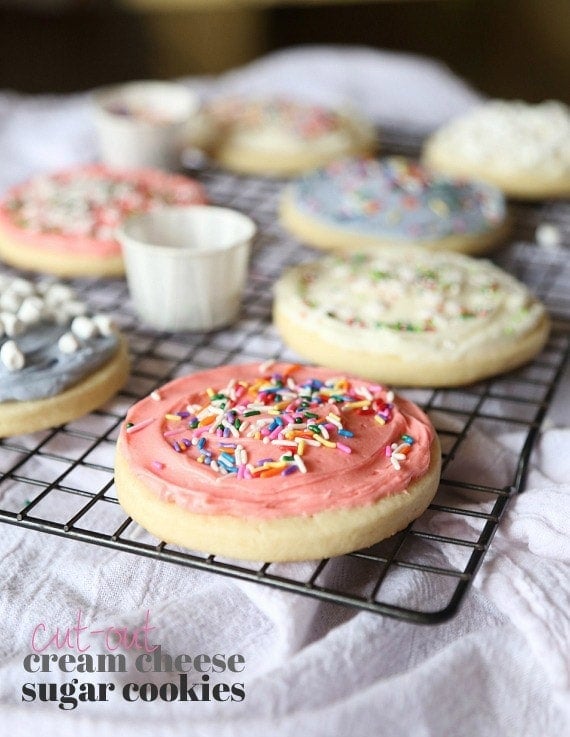 Cut-Out Cookies are my kid's favorites…I am sure this isn't exclusive to my house. Sure they like to eat them, but the decoration part is what they love the best…
That is until they have iced and sprinkled 3 cookies each and then they're over it, leaving me with a good 30 cookies to decorate on my own.
Yeah, every year.