This Coffee Cake Granola combines the best part of the coffee cake, the buttery CRUMB TOPPING, with a honey sweetened, crunchy, coconut oil granola!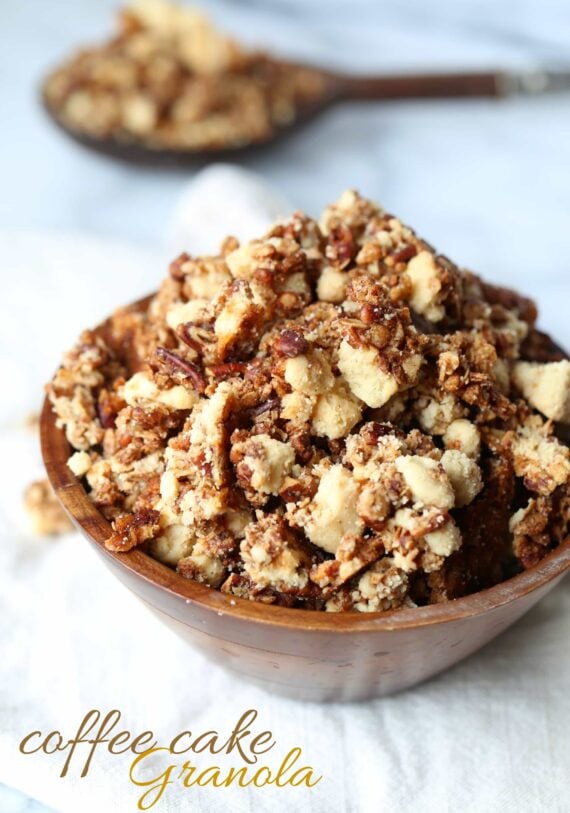 A few weeks ago my kiddo and I were in the kitchen together. He was helping me make Blueberry Muffin Cake, which is one of our favorites!
Well, while he was making the crumb topping he decided that he wanted to just bake the crumb and eat that alone.