posted on : February 26, 2015
This Super Simple Fettuccini Alfredo recipe  can be made in just under 20 minutes. It's SO easy and your family will love it!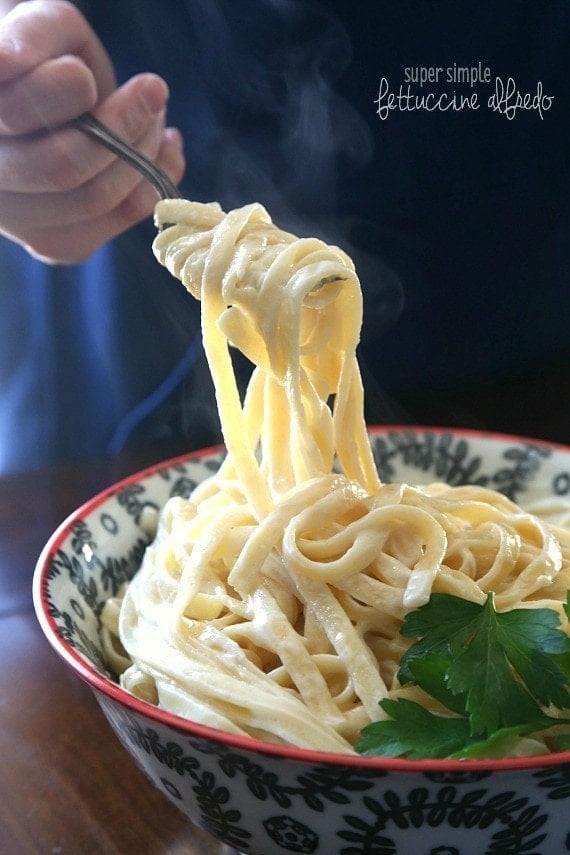 This is one of those recipes that everyone loves…whether or not it's skinny-jeans friendly is another story entirely. But Fettuccini Alfredo is delicious, no matter how you look at it…creamy, rich, cheesy and cozy. You could throw in some chicken, mushrooms, peas…the possibilities are endless. OR just eat it plain.