posted on : April 13, 2014
This Cadbury Egg Cake is super simple…the effect coming from the frosting colors alone! Use a boxed mix or a scratch recipe, either way it will be delicious!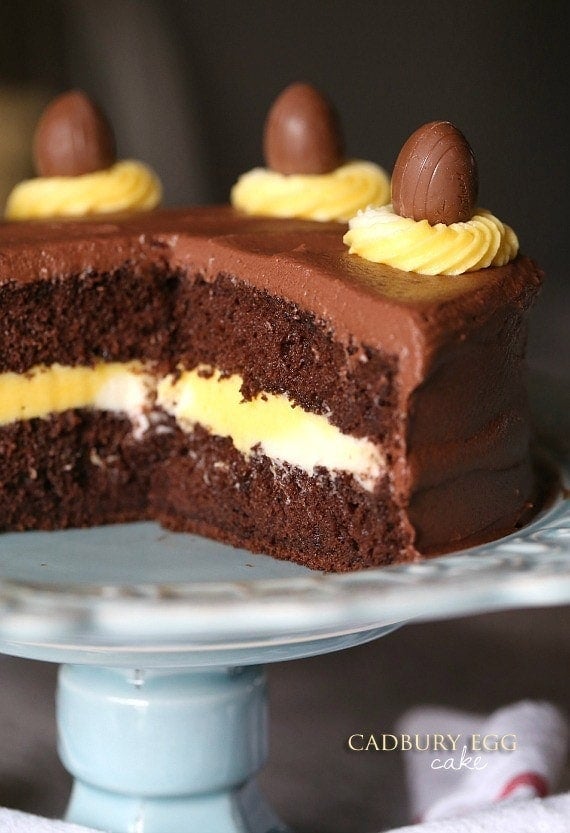 Cadbury Eggs are my fave.
Thank the Lord above that they are only available one time a year. Because it could be disastrous for me, otherwise.
I do remember a time, not too long ago, that Cadbury tried to make the eggs a Halloween thing too, by putting green filling in the middle.
Do they still do that?
Well, if they do, they need to stop it now. Because they don't taste the same.
Cadbury Eggs can only be enjoyed while simultaneously suffering from seasonal Spring allergies.
It's a fact.