posted on : July 31, 2014
This old fashioned Butter Chicken Recipe is nostalgic, simple and delicious made with buttery Ritz crackers!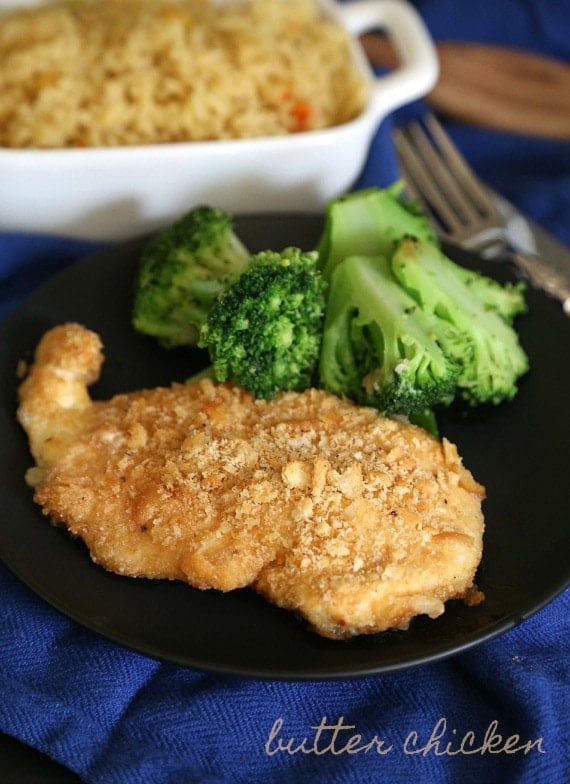 Hey hi!
So I'm getting on to you guys with another dinner-meal.
I've decided that actual food needs to be a thing here. I mean, for the past 6 3/4 years (gasp!) I have given you all sweets all the time.
And while my sweet tooth is large and in charge I thought you guys might be interested in what I eat the other half-ish of the time?