posted on : April 2, 2014
I love this twist on the classic cookie…It's a Coconut Macaroon Cookie Sandwich! Two for the price of one.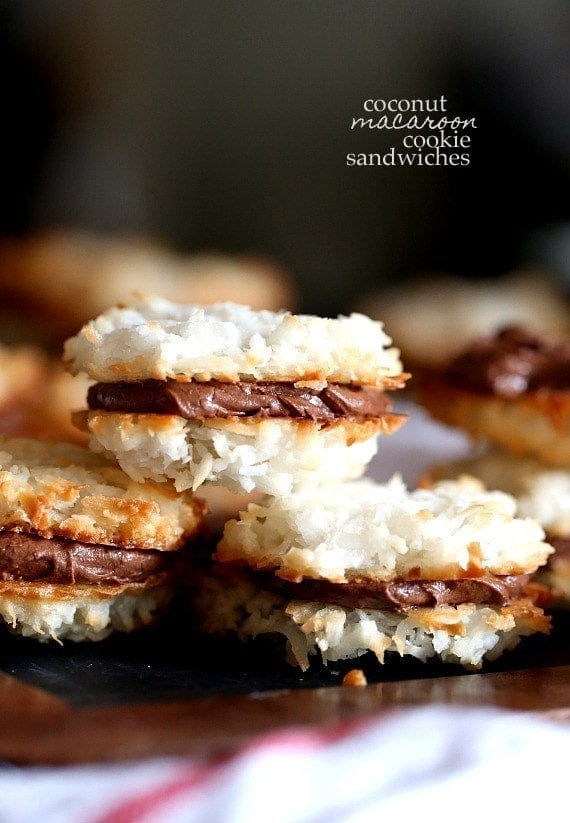 As I sit here an type this post out, I have a spoonful of frosting at my left, a Diet Coke at my right and my husband just left for a "run".
Annoying.
Also, I have these shoes in my virtual "Shopping Cart", knowing full well I will not buy them. But adding them to the cart feels good, doesn't it?
AND I haven't left the house in 3 days (sick kids), so I am thinking I can't justify $300 shoes for myself just to wear around the house.
ANNNYWAYYY. I am fully annoyed with my frosting eating, non-runnning, shoe-not-buying self.