We made it through all the 12 Days of Christmas Cookies! I am recapping all the sweet treats today from the past few weeks, so if you missed any of the cookie recipes, grab a cup of coffee, and let's look back!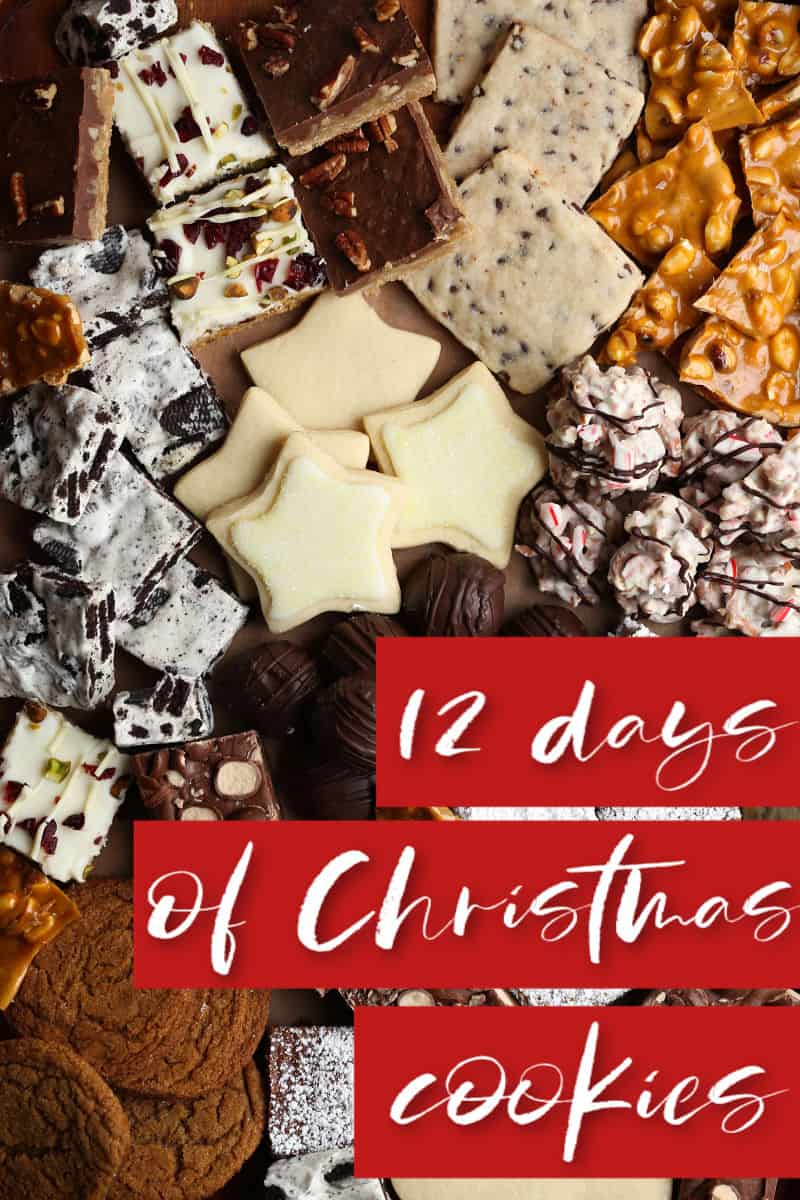 I guess I should have called the 12 Days of Christmas Cookies, the 12 Days of Christmas Treats! I deviated from the "cookie" theme pretty heavily, and actually only posted 5 true cookie recipes…the others were bars, candy, fudge…
I mean, they are ALL recipes that belong on a holiday dessert platter, that's for sure, so we'll use the word cookie as an umbrella term for ALL the sweets. Sound good? Please don't come at me.
ANYHOWWWW…it's been a really fun 12 days! I start compiling my list of cookies I want to share in this series all year long, adding, and crossing off recipes when I find another that I like better. This year's list I thought was a really well rounded sweet treat compilation, with something on the list for everyone! I mean, I hope there's more than one recipe you love, but you know what I mean!
AND before we get to this year's list, don't forget take a look back at last year's Christmas Cookies list too!
But without further ado, let's recap all the 12 recipes that we made this year!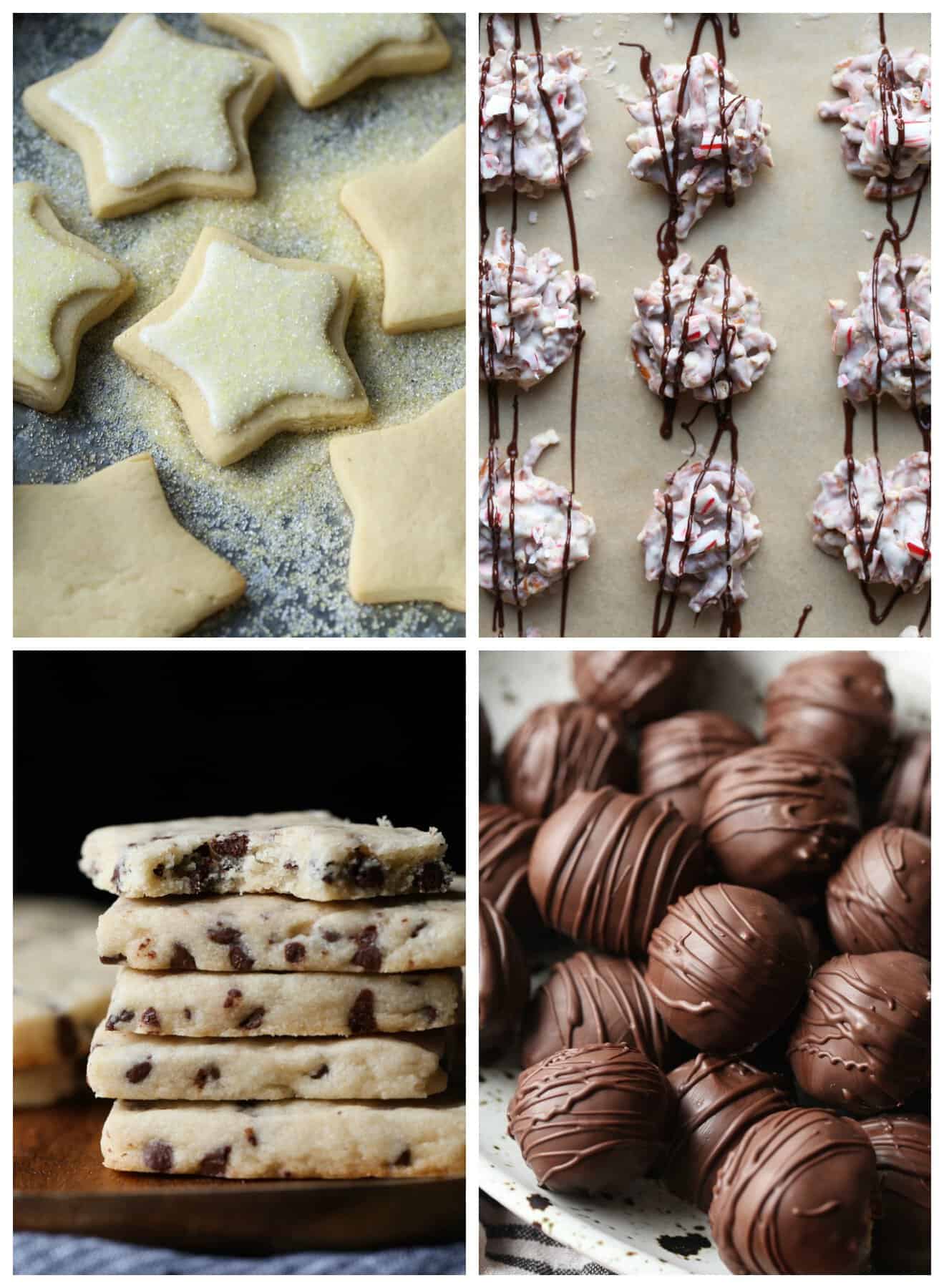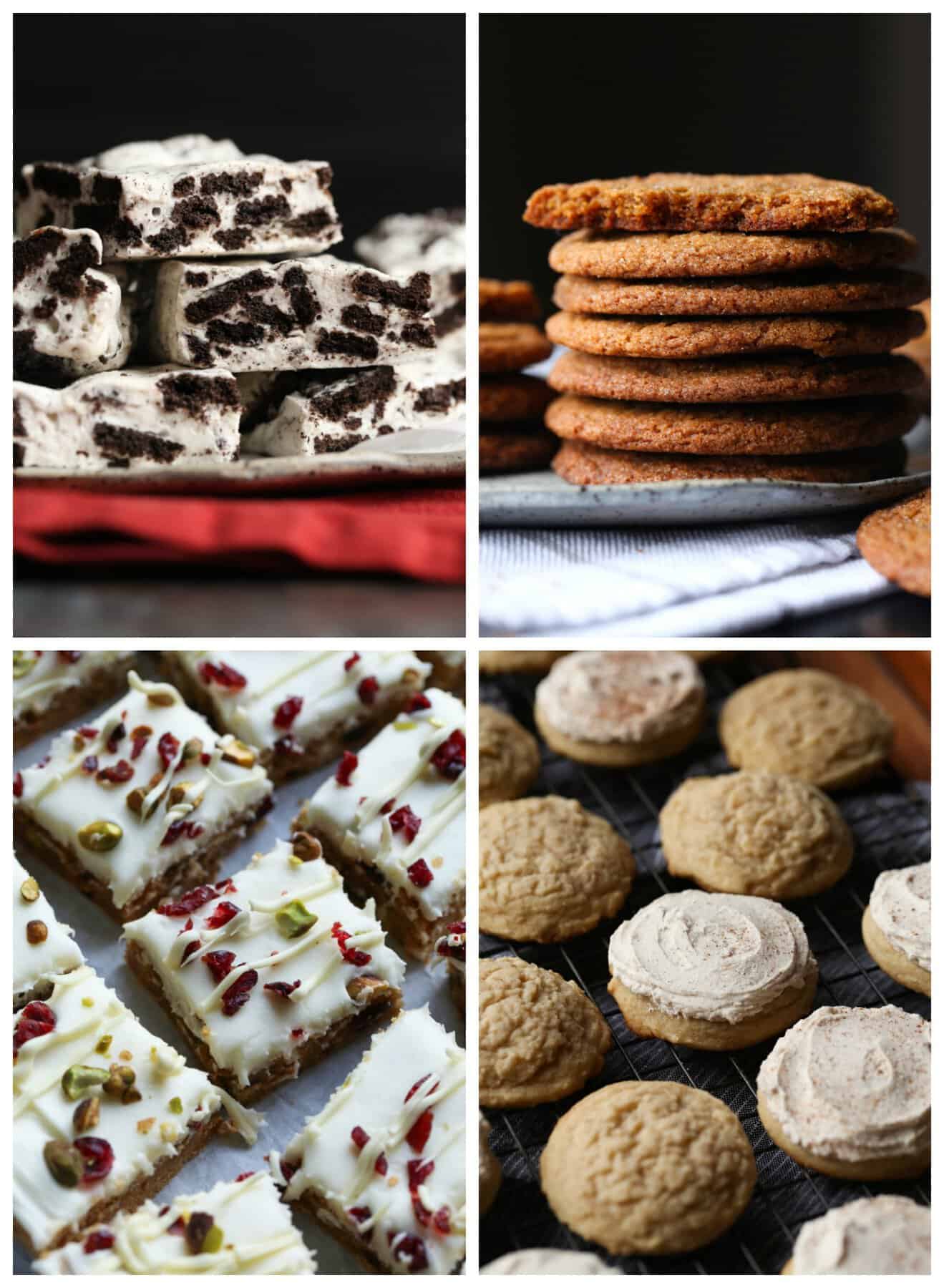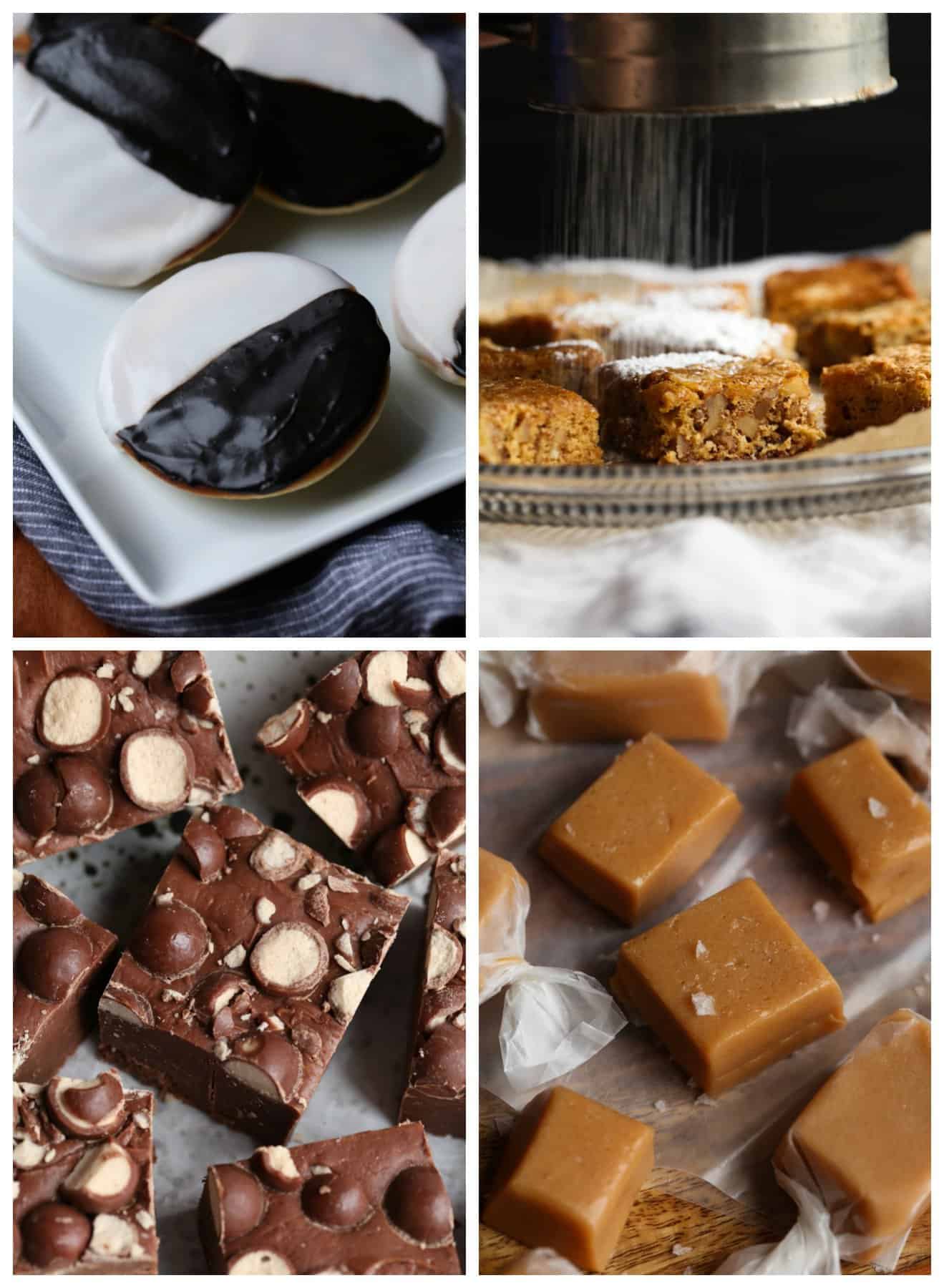 So there is it! My 12 Christmas Treats for 2018! This is always one of my favorite things to plan for and do all year, so I hope you enjoyed it. AND if you make any of the desserts on the list I would LOVE to see them! Post a picture on Instagram and use the hashtags #cookiesandcups AND #12DaysofChristmasCookies
HAPPY HOLIDAYS TO EVERYONE! xo