We made it through all the 12 Days of Christmas Cookies! I am recapping all the sweet treats today from the past few weeks, so if you missed any of the cookie recipes, grab a cup of coffee, and let's look back!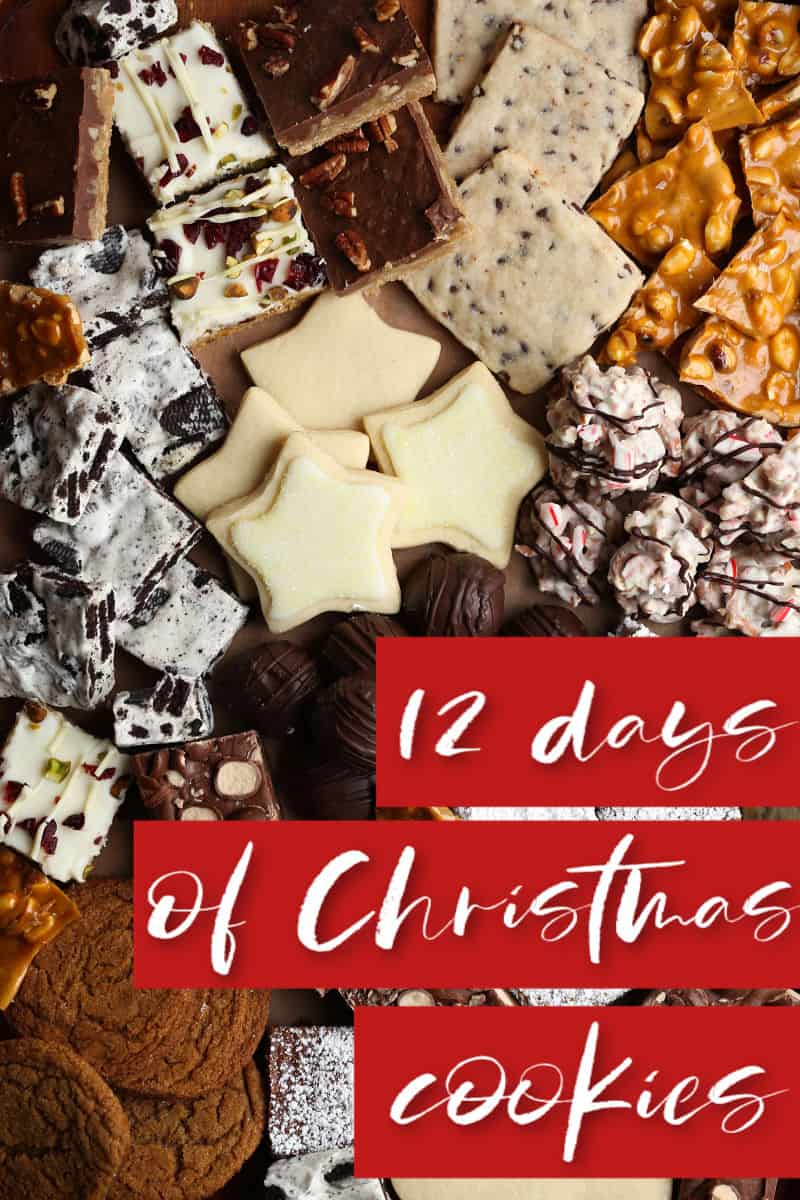 I guess I should have called the 12 Days of Christmas Cookies, the 12 Days of Christmas Treats! I deviated from the "cookie" theme pretty heavily, and actually only posted 5 true cookie recipes…the others were bars, candy, fudge…
I mean, they are ALL recipes that belong on a holiday dessert platter, that's for sure, so we'll use the word cookie as an umbrella term for ALL the sweets. Sound good? Please don't come at me.
ANYHOWWWW…it's been a really fun 12 days! I start compiling my list of cookies I want to share in this series all year long, adding, and crossing off recipes when I find another that I like better. This year's list I thought was a really well rounded sweet treat compilation, with something on the list for everyone! I mean, I hope there's more than one recipe you love, but you know what I mean!
AND before we get to this year's list, don't forget take a look back at last year's Christmas Cookies list too!
But without further ado, let's recap all the 12 recipes that we made this year!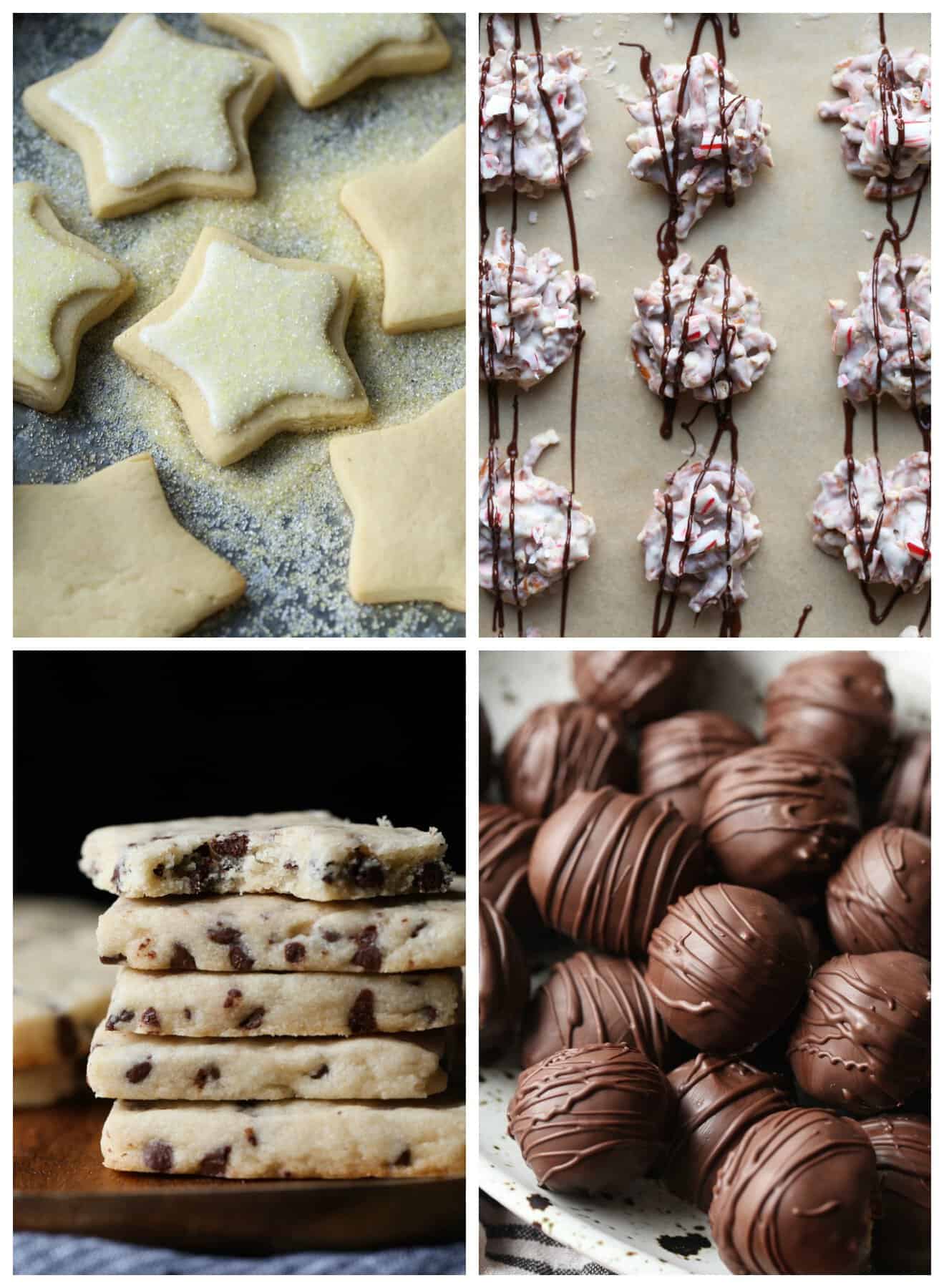 Easy Cut Out Sugar Cookies – Everyone needs an easy and reliable sugar cookie recipe! And you don't have to chill the dough for these, and they hold their shape perfectly!
Crock Pot Peppermint Pretzel Candy – Melting chocolate in the slow cooker, is a great way to maximize time on busy bake days! This recipe is salty/sweet perfection!
Chocolate Chip Shortbread – Shortbread is a classic holiday cookie, and adding chocolate chips makes it extra special!
Peanut Butter Balls – These are always the first treat on my cookie platter to disappear! This peanut butter ball recipe is easy and has a secret ingredient!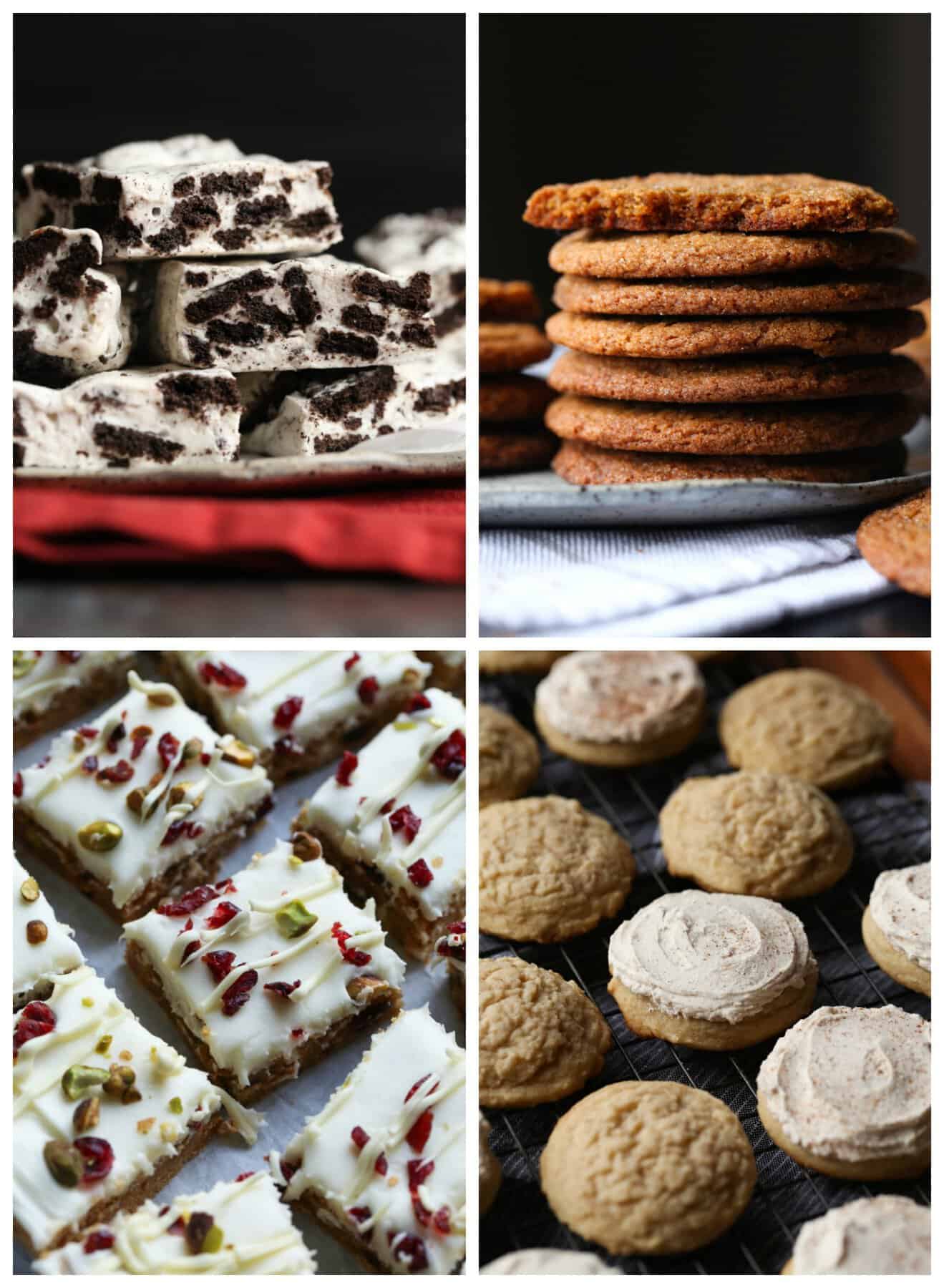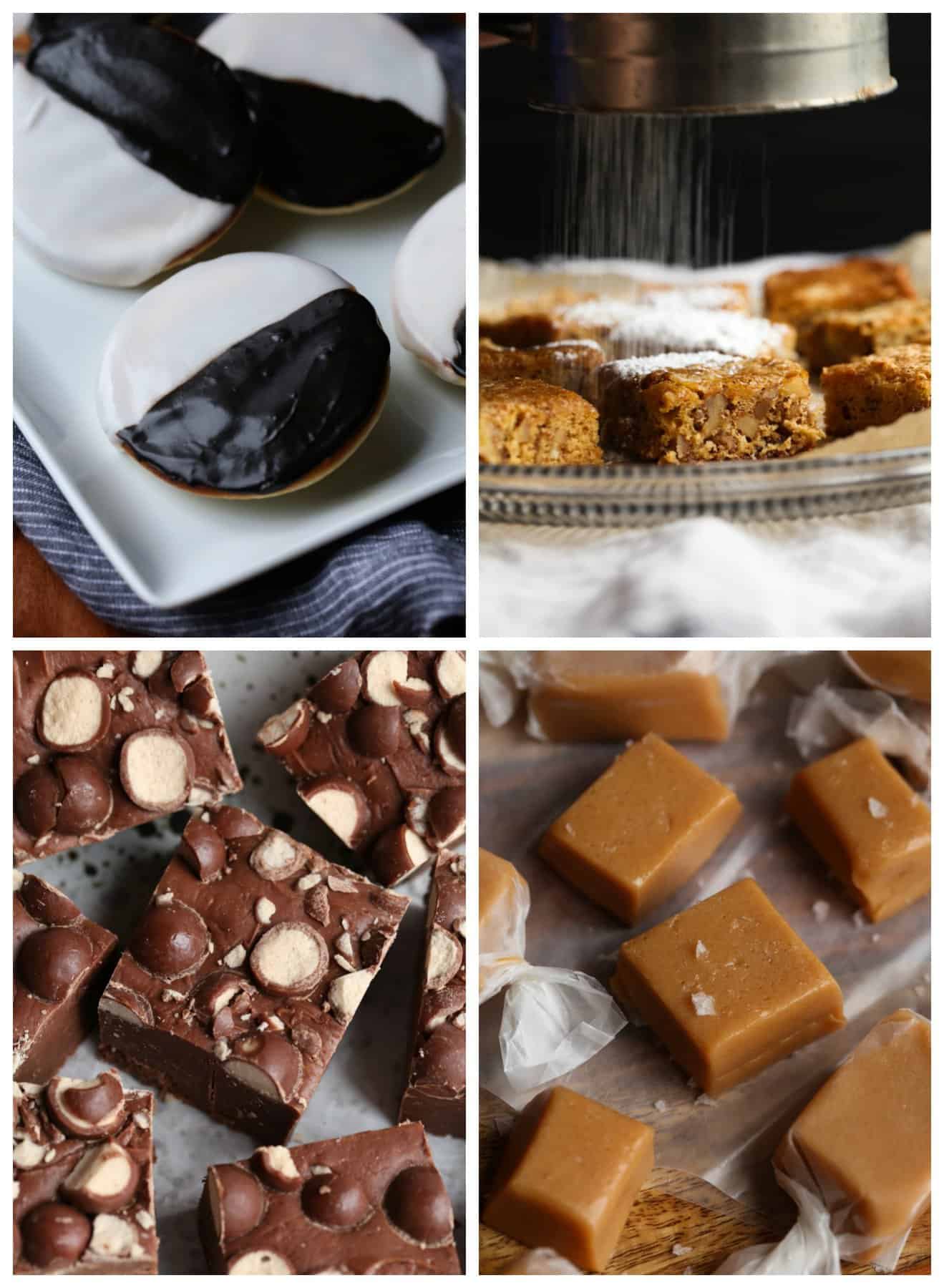 So there is it! My 12 Christmas Treats for 2018! This is always one of my favorite things to plan for and do all year, so I hope you enjoyed it. AND if you make any of the desserts on the list I would LOVE to see them! Post a picture on Instagram and use the hashtags #cookiesandcups AND #12DaysofChristmasCookies
HAPPY HOLIDAYS TO EVERYONE! xo