Here are 20 chocolate chip cookie recipes for you to try today! There's nothing quite like a classic chocolate chip cookie – ooey, gooey, buttery, chocolate-y goodness! But, if you're looking to up your chocolate chip cookie game, I've got so many cookie recipes for you to choose from!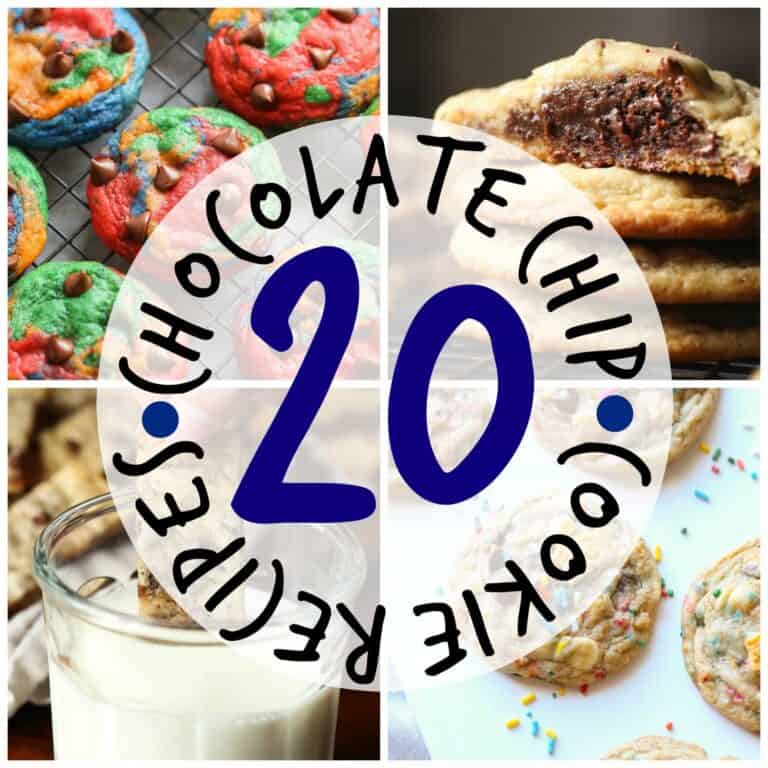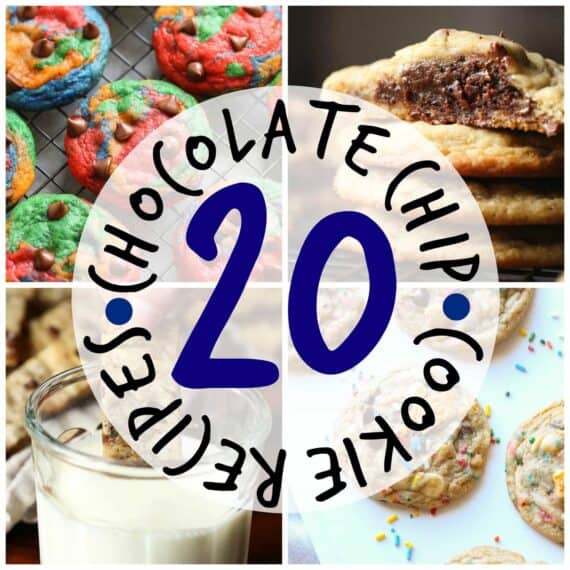 You know I love a good chocolate chip cookie recipe. And while my list of chocolate chip cookie recipes is always evolving, I have combined 20 of my favorites in one place for you!
Rainbow-colored, brownie-stuffed, sprinkle-filled, and more… which will you try first?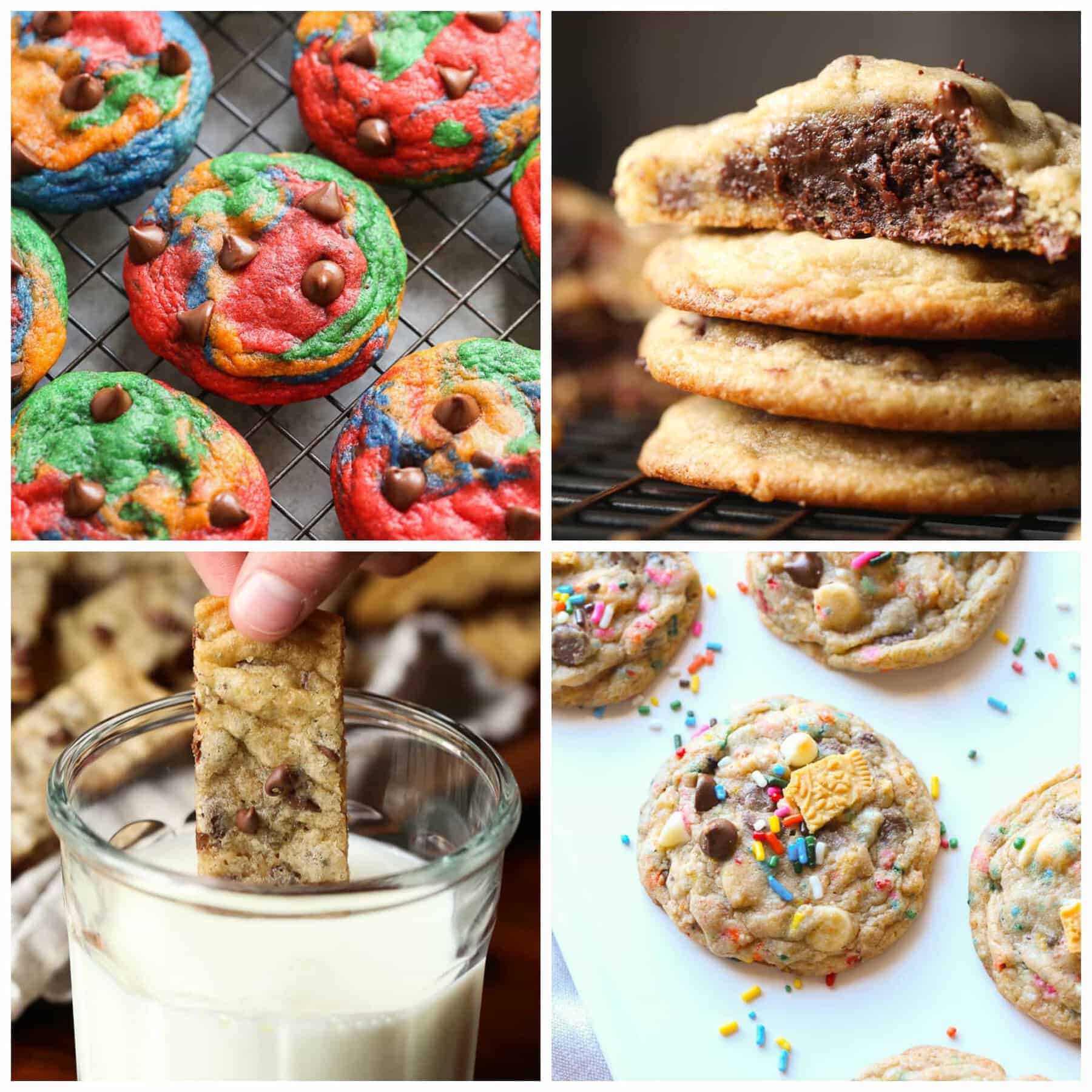 Here are four, super creative chocolate chip cookie recipes that are always a hit!
(Clockwise from top left)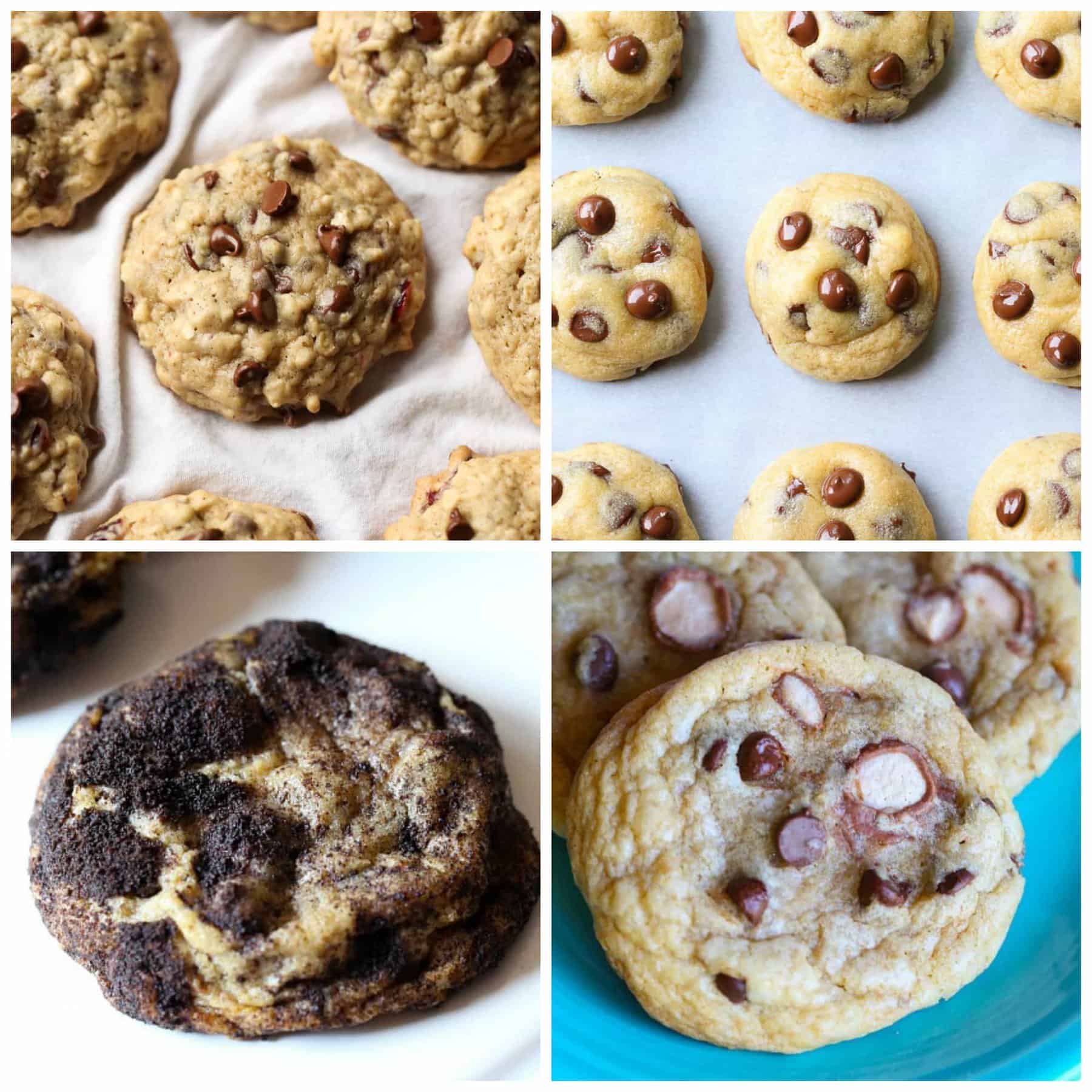 These four chocolate chip cookie recipes give you a little more! You can get creative with tons of flavors when making cookies!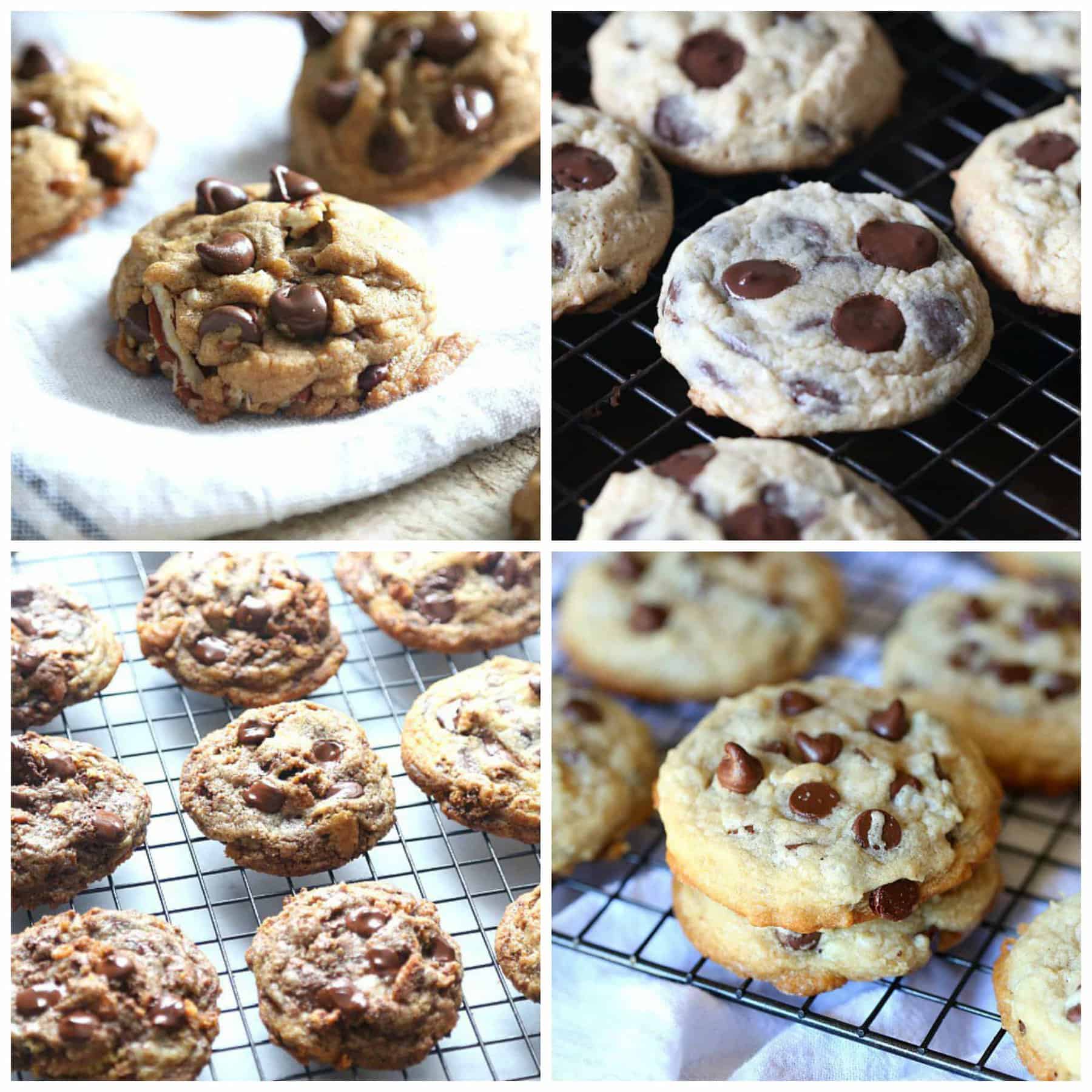 Deep flavors, rich ingredients, and a few extra steps make these chocolate chip cookies extra special!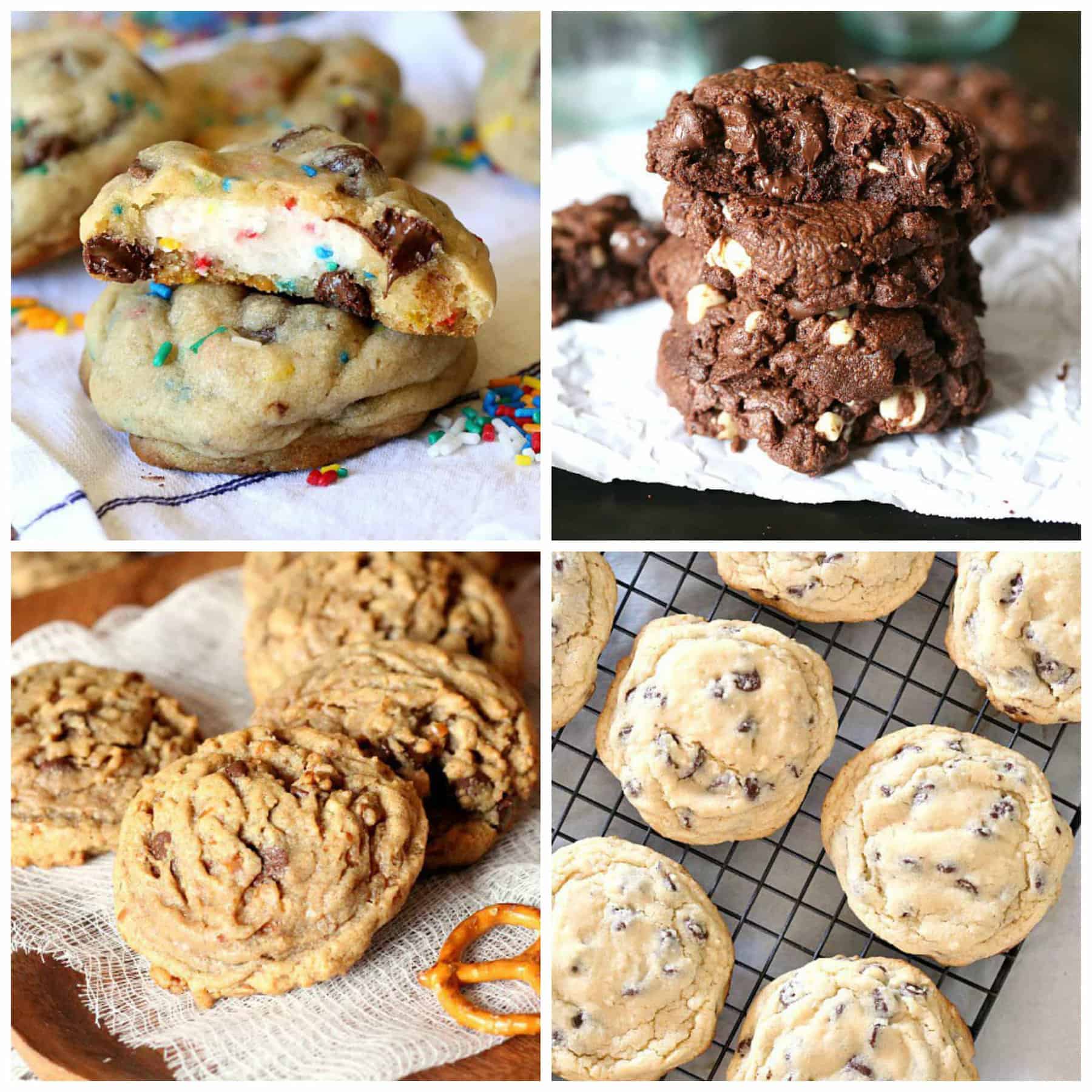 Extra flavor in these chocolate chip cookie recipes that are perfect for a party!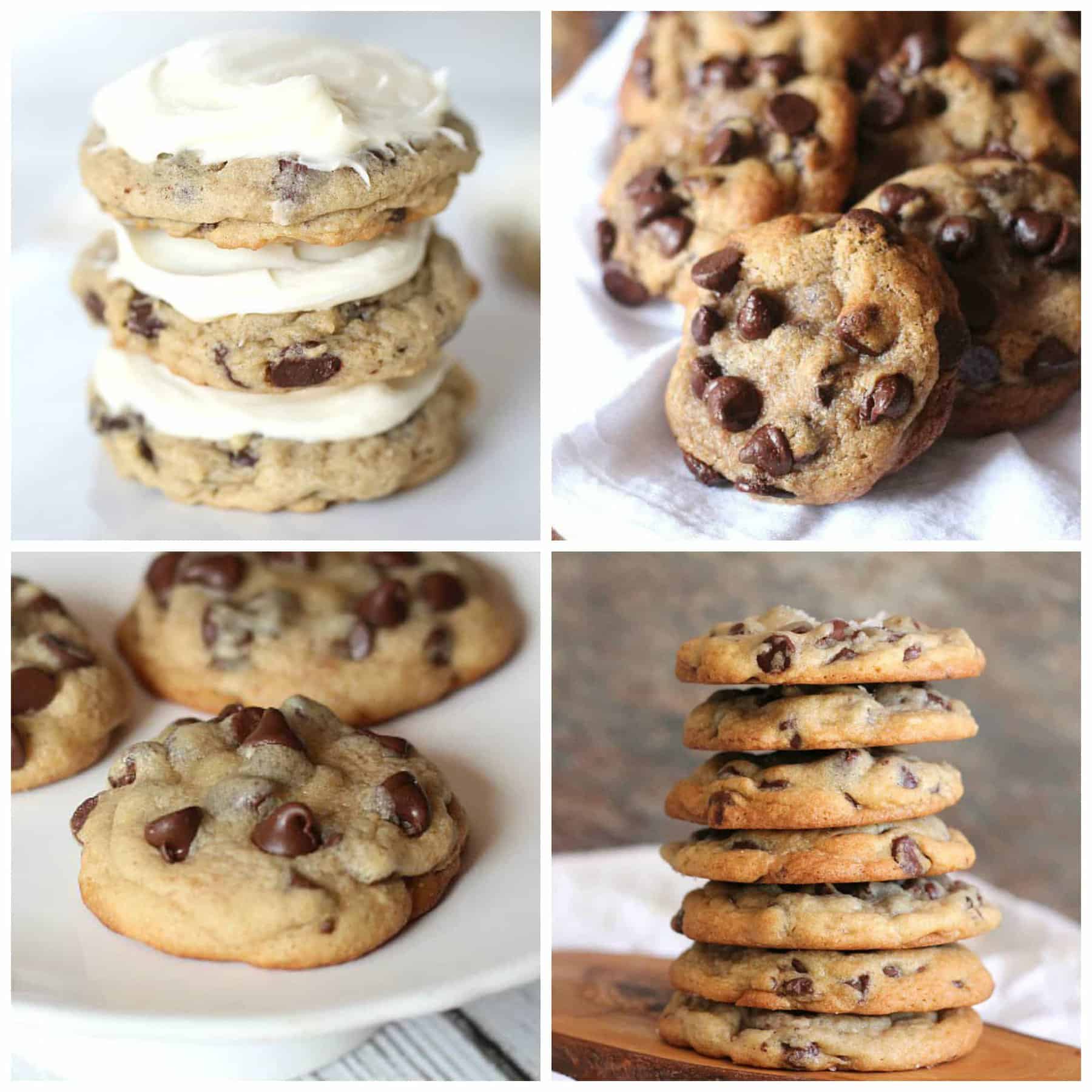 Malted Milk, frosting topped, and whole wheat are some more great flavor additions to chocolate chip cookies!
Check out ALL my Chocolate Chip Cookies
If you are looking for another chocolate chip cookie recipe, I am ALWAYS updating my site with new and creative cookie recipes! Click below for all my recipes!
And always remember to follow me on Instagram for all my baking adventures!
Save
Save