27 Cheesecake Recipes for National Cheesecake Day!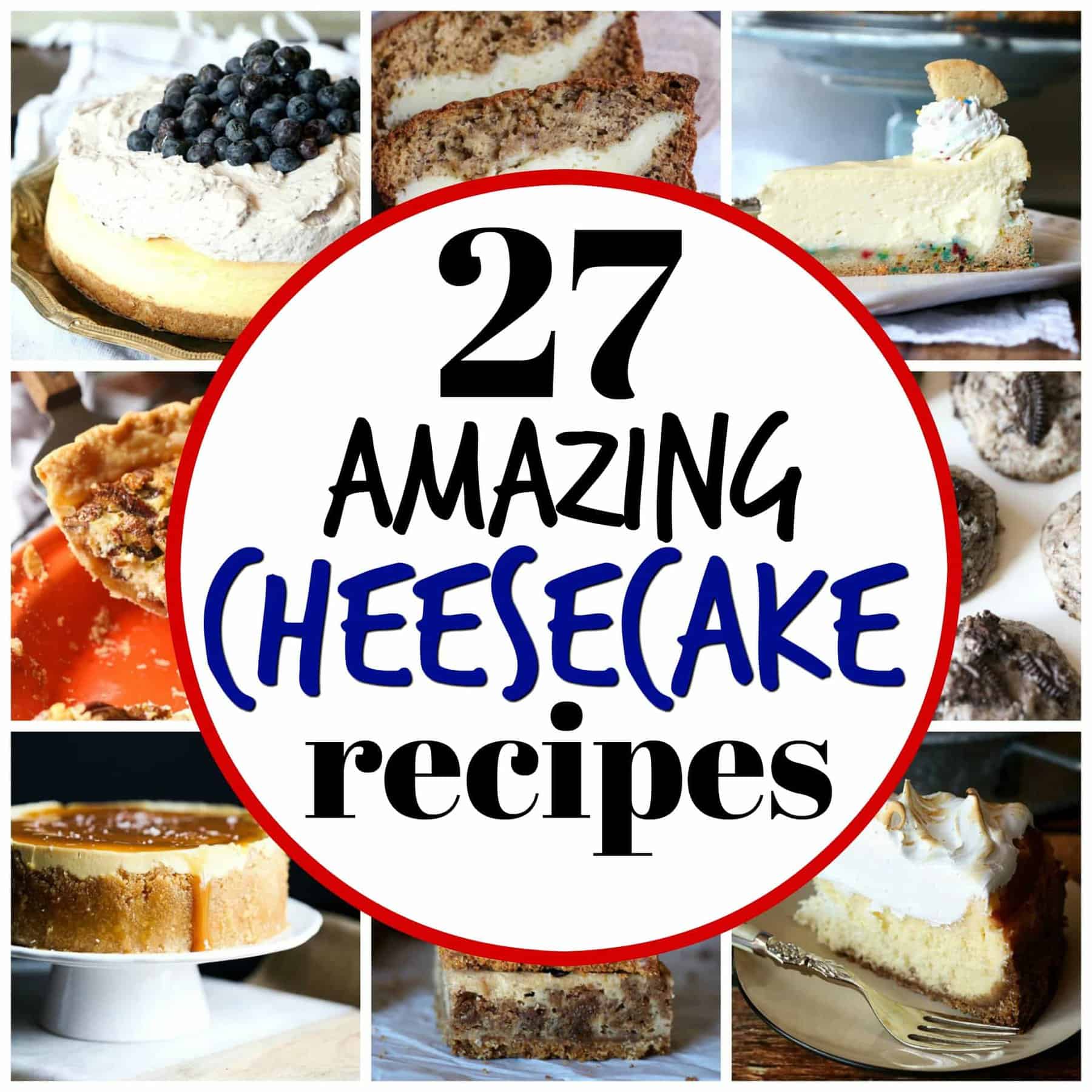 Hi friends! Today I have 27 of my favorite cheesecake recipes in honor of National Cheesecake Day TOMORROW. Did you know that's a thing? Well, now you do… and you can celebrate in style!
I love cheesecake because it's so versatile – you can make them big, small, or mini, and load them with fruit, chocolate, and everything in between! Which will you make first?!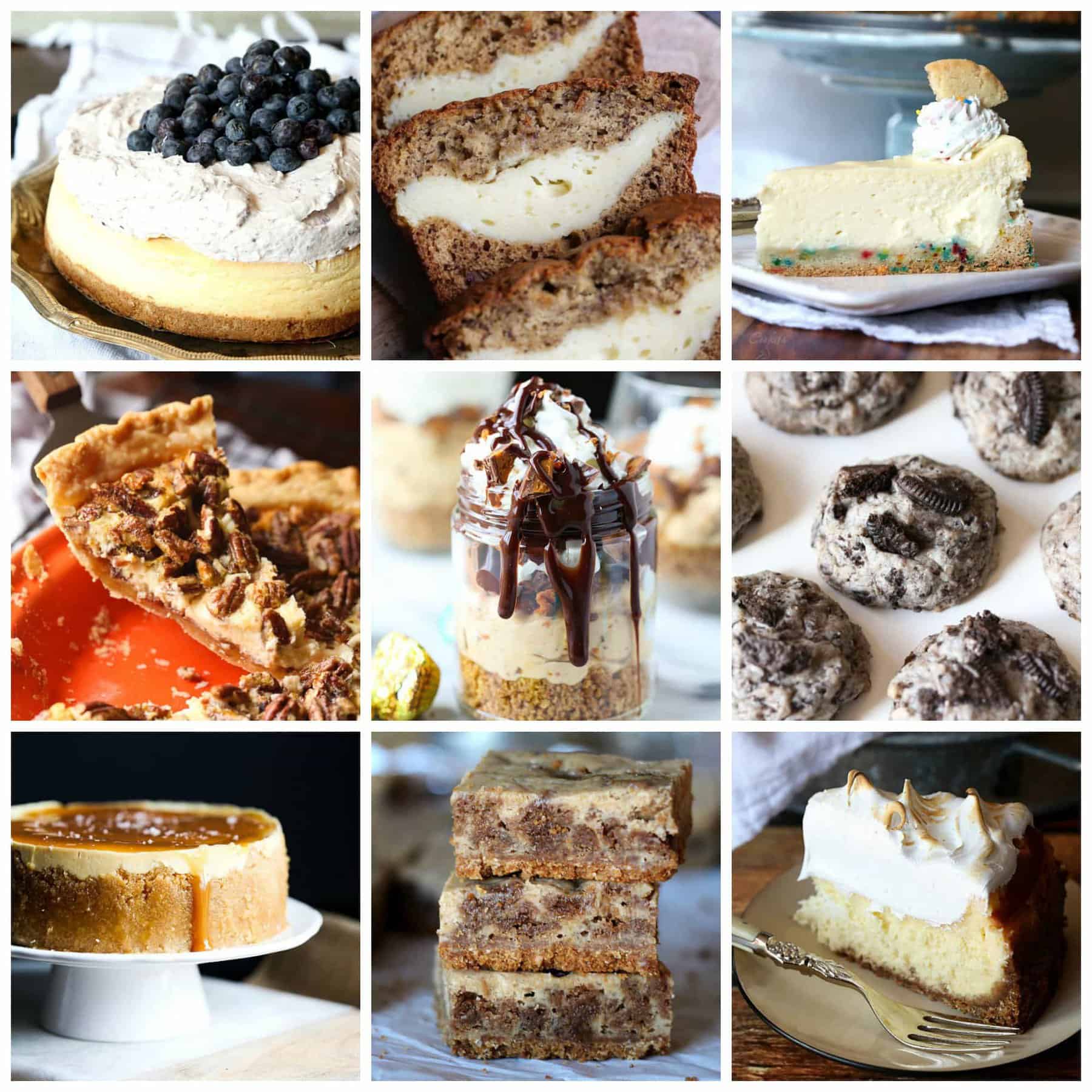 (Left to right, top – middle – bottom)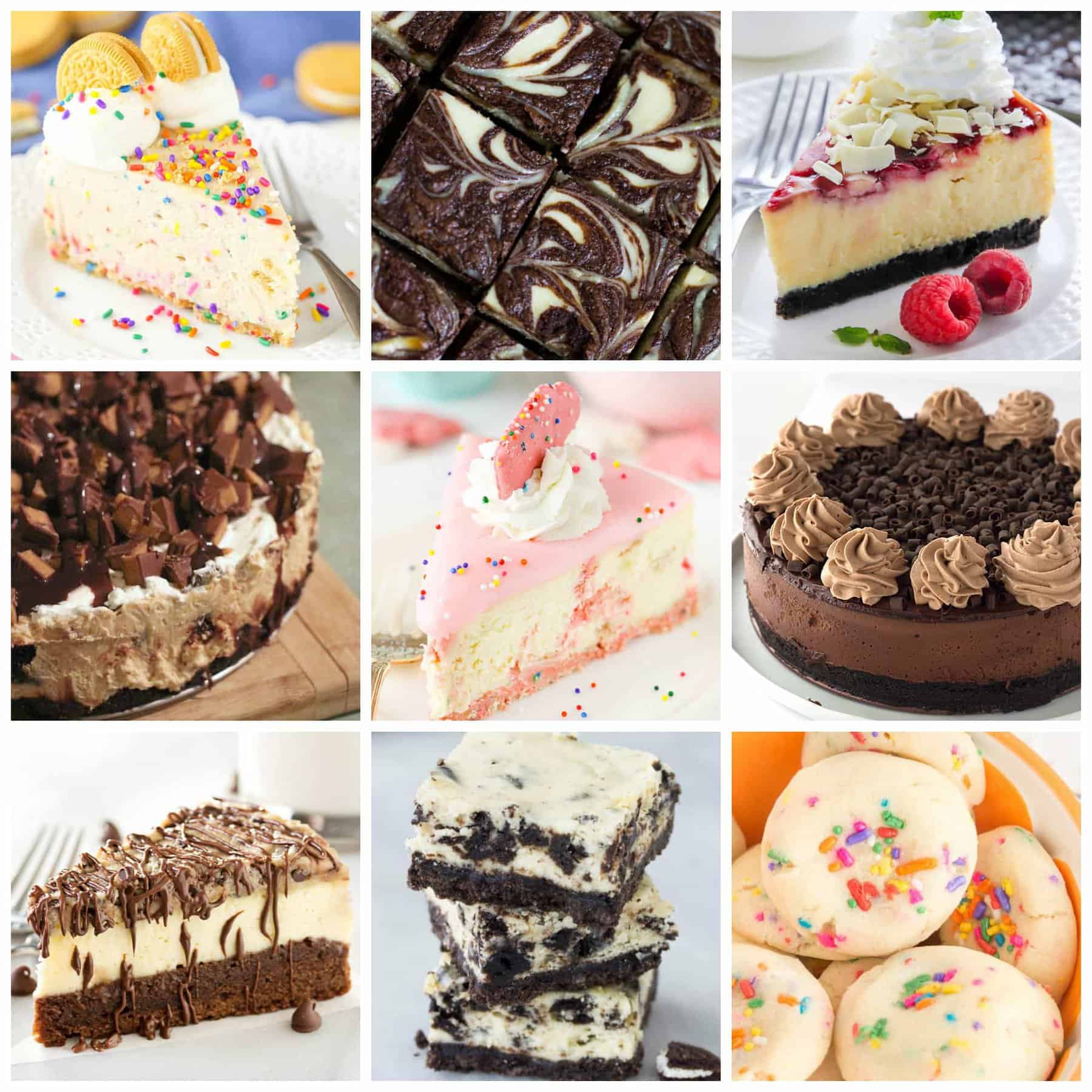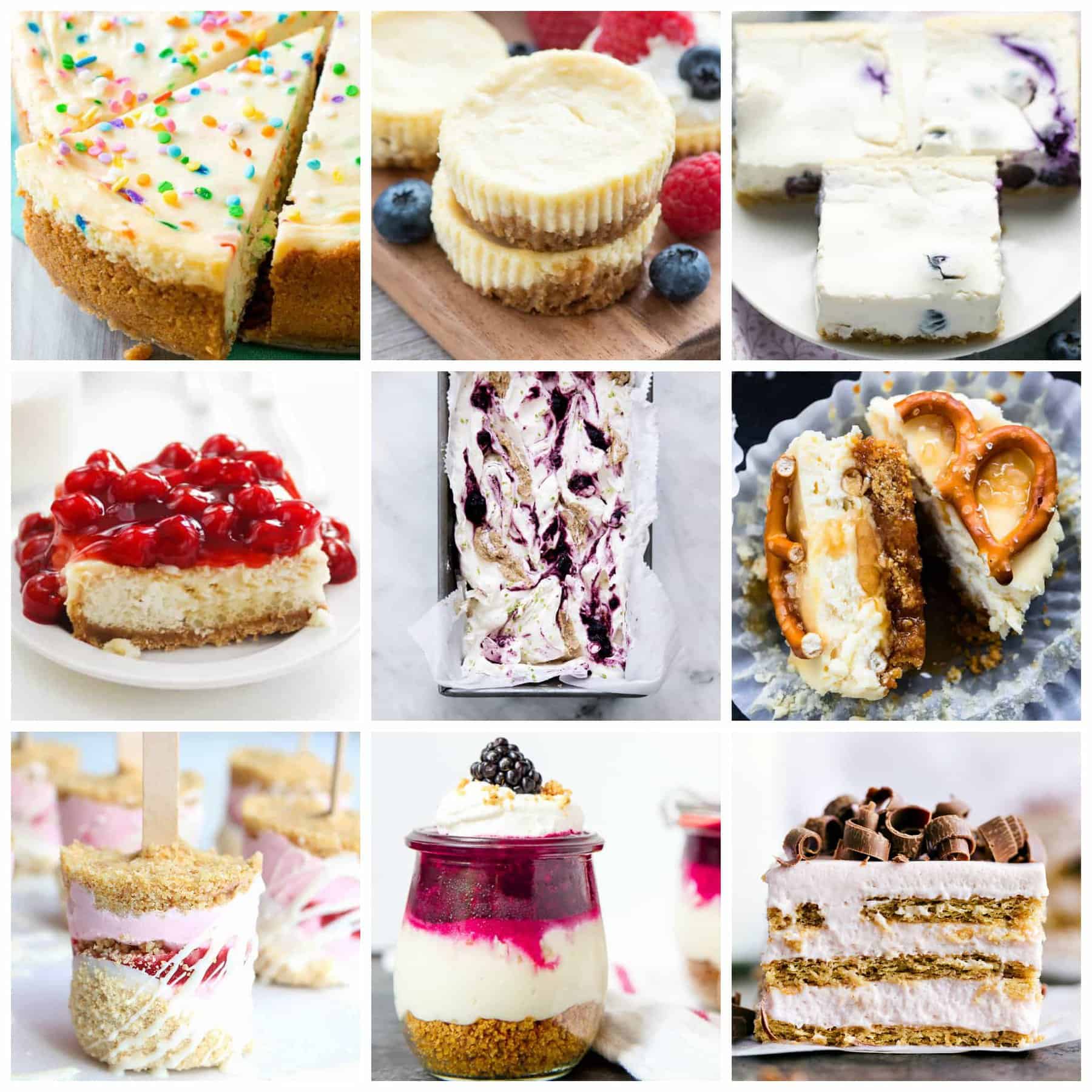 Save