Today, I'm sharing 30 Best Frosting Recipes! From classic Buttercream Frosting to Cookies and Cream Frosting and everything in between, you're sure to find a perfect frosting recipe for your next baking endeavor!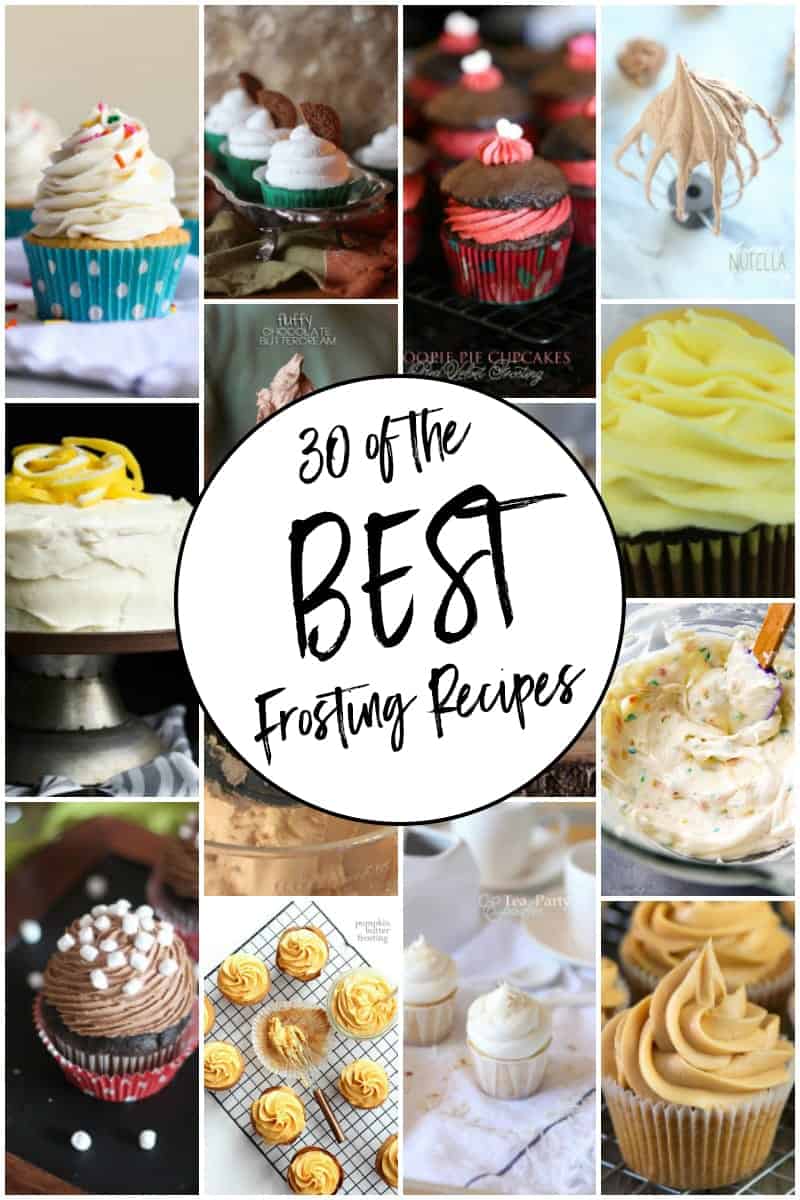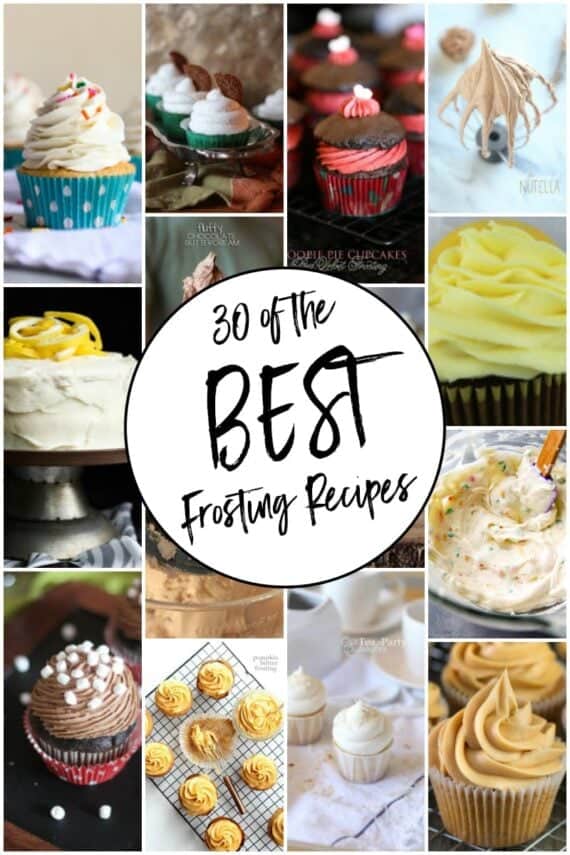 I started this website with the tagline "Runs on Buttercream". That was many years ago and I've since evolved, but there will always, ALWAYS be a special place in my heart for frosting. Give me the corner piece of cake, the one with the biggest frosted rose, or heck, just a spoonful of buttercream will do, I'm not picky!
Let's Get Creative With Frosting Recipes!
What is just so fantastic about how starting with a classic buttercream recipe is just how customizable it can be. Throw in some crushed M&Ms into vanilla frosting, and suddenly you have an ultra creative frosting that will turn any boring cupcake into an M&M Cupcake! Throw in some crushed Oreos into classic buttercream and boom! Cookies and Cream Frosting!
Frosting will turn an average dessert into something truly incredible. I have some fantastic ideas to take just a simple vanilla cupcake to the next level. This is what's so fun about frosting recipes…it's an easy place to get really creative!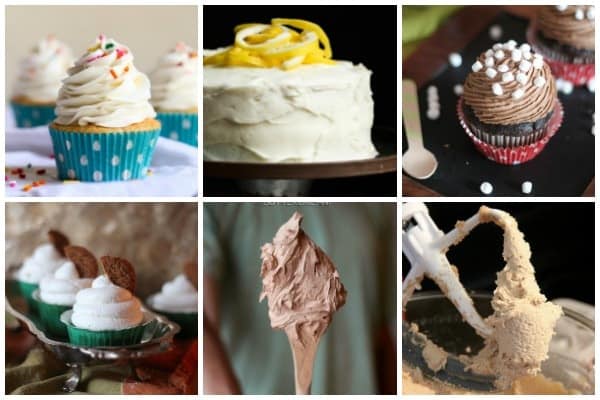 Frosting Recipes I Love!
Let's start with some of my picks for Best Frosting Recipes, including the best buttercream recipe ever, MY Perfect Buttercream Frosting! I use my vanilla buttercream frosting on just about every cake I've ever made. It's the best base recipe to add flavor to, or enjoy on it's own! It pipes perfectly and is rich and silky.
(Clockwise from top left)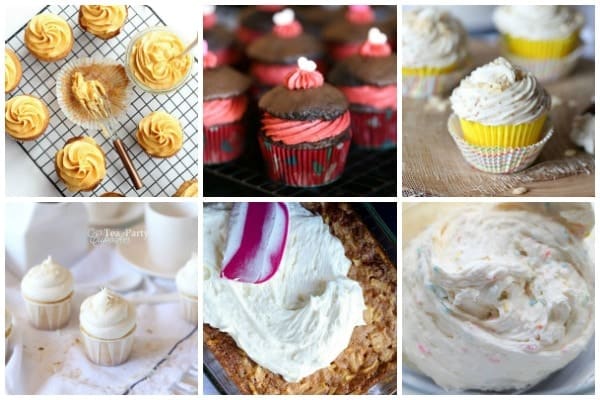 My Favorite Party Cake Frosting!
Moving on, this section includes two of my most favorite frosting recipes! MY Perfect Party Frosting is a cross between a buttercream and a marshmallow frosting…WITH SPRINKLES! I am telling you, this is THE BEST. AND my Toasted Marshmallow Buttercream, which starts with melty toasted marshmallows. It is completely unique and so delicious on chocolate cake!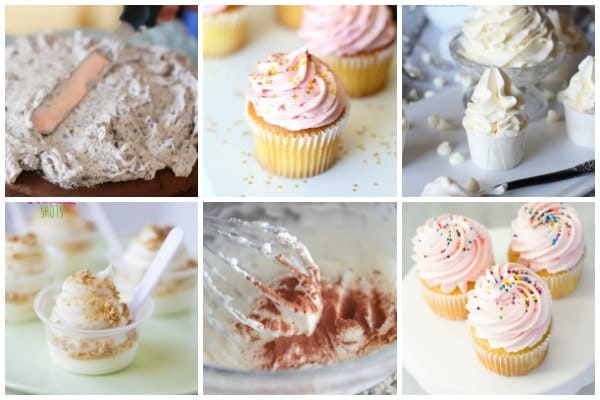 Really Creative Frosting Recipes!
In this section we have a ROASTED STRAWBERRY BUTTERCREAM! It's so seriously delicious…AND a Cookies and Cream Frosting that is good enough to eat with a spoon!
Key Lime Pie Frosting
Amazing Frosting Recipes From Around the Web!
This next section is full of recipes I have found around the internet. Lavender Frosting is stunning and I'm fairly sure that Lemon Buttercream might be my favorite food group!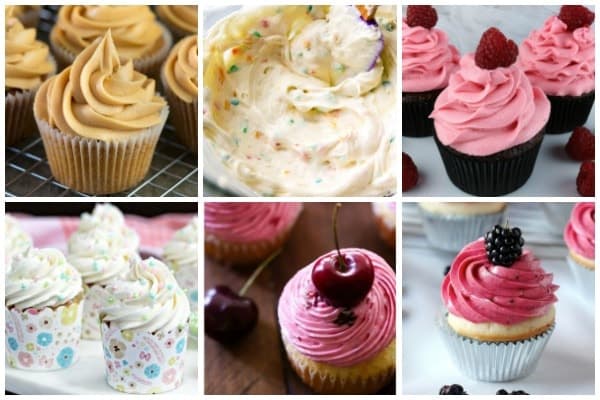 Caramel Frosting To Die For!
STOP what you are doing right now and make this Caramel Buttercream! And hello…Rainbow Chip Frosting is the happiest frosting recipe ever to exist!
I hope you guys have enjoyed all of these picks for best frosting recipes and have sparked some creativity in your kitchen! Have a great baking day!
Save
Save