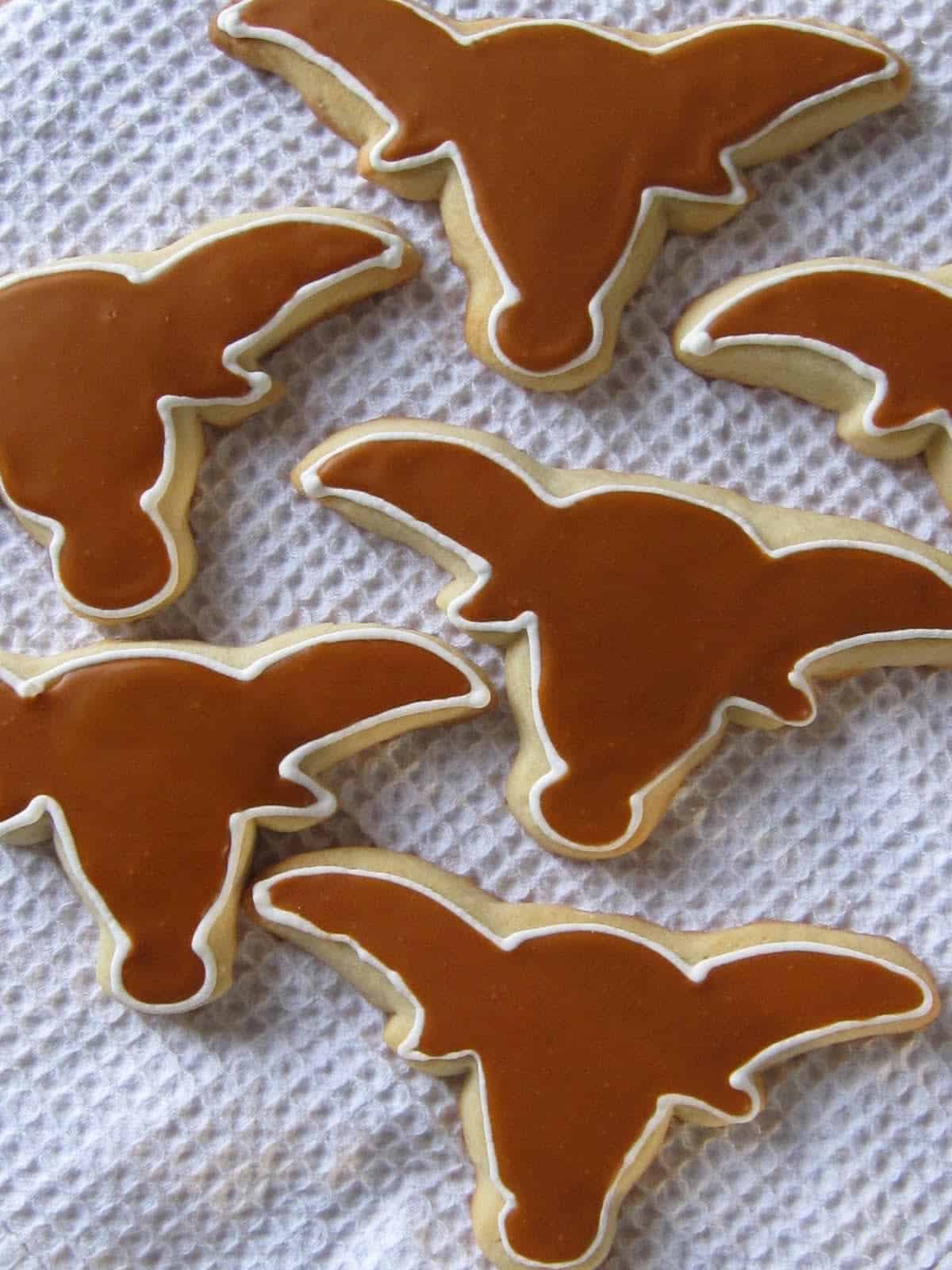 I have been dealing with royal icing for a while now. It has always been my go-to icing for sugar cookies. I feel like I keep the meringue powder people in business myself.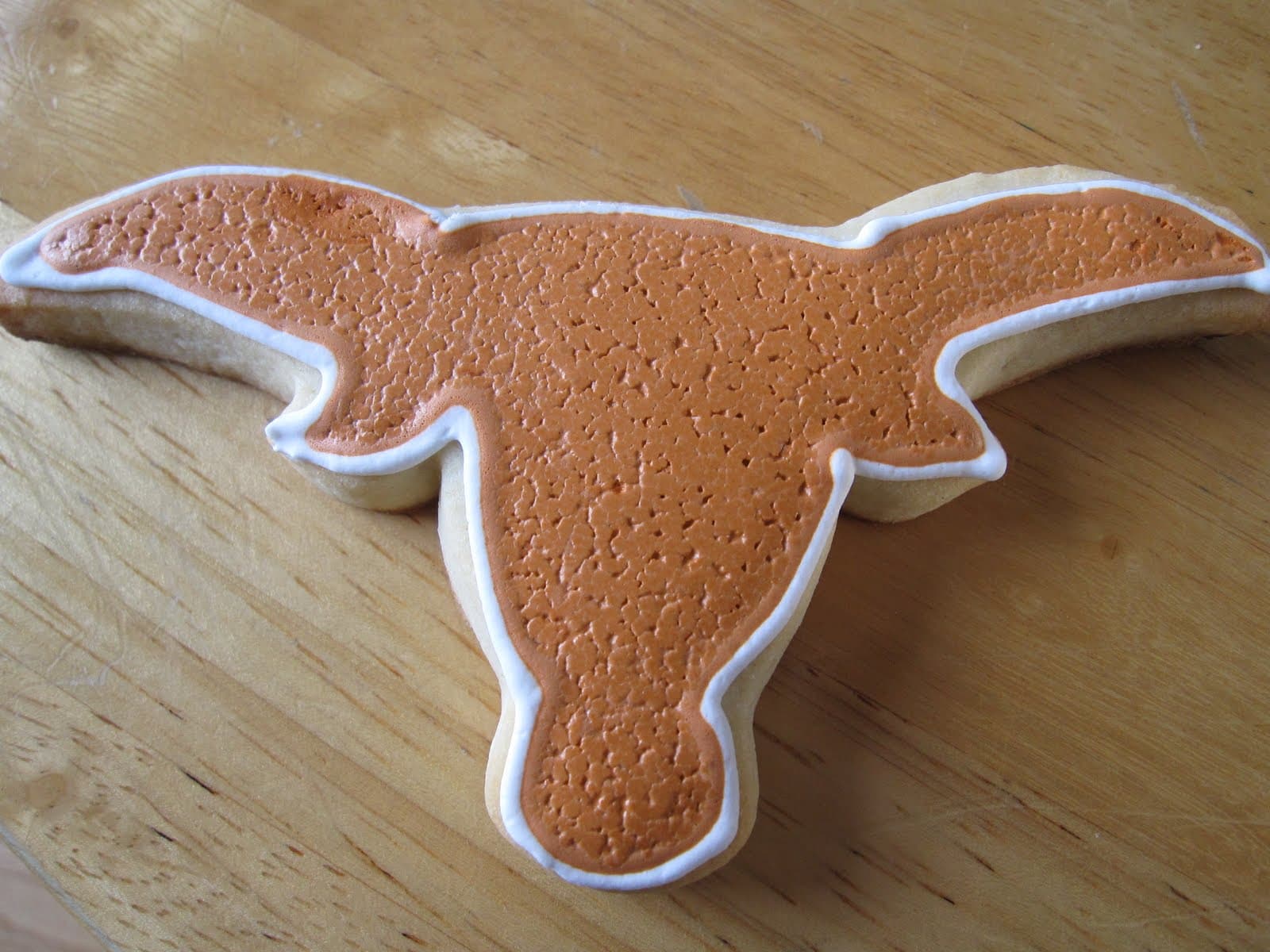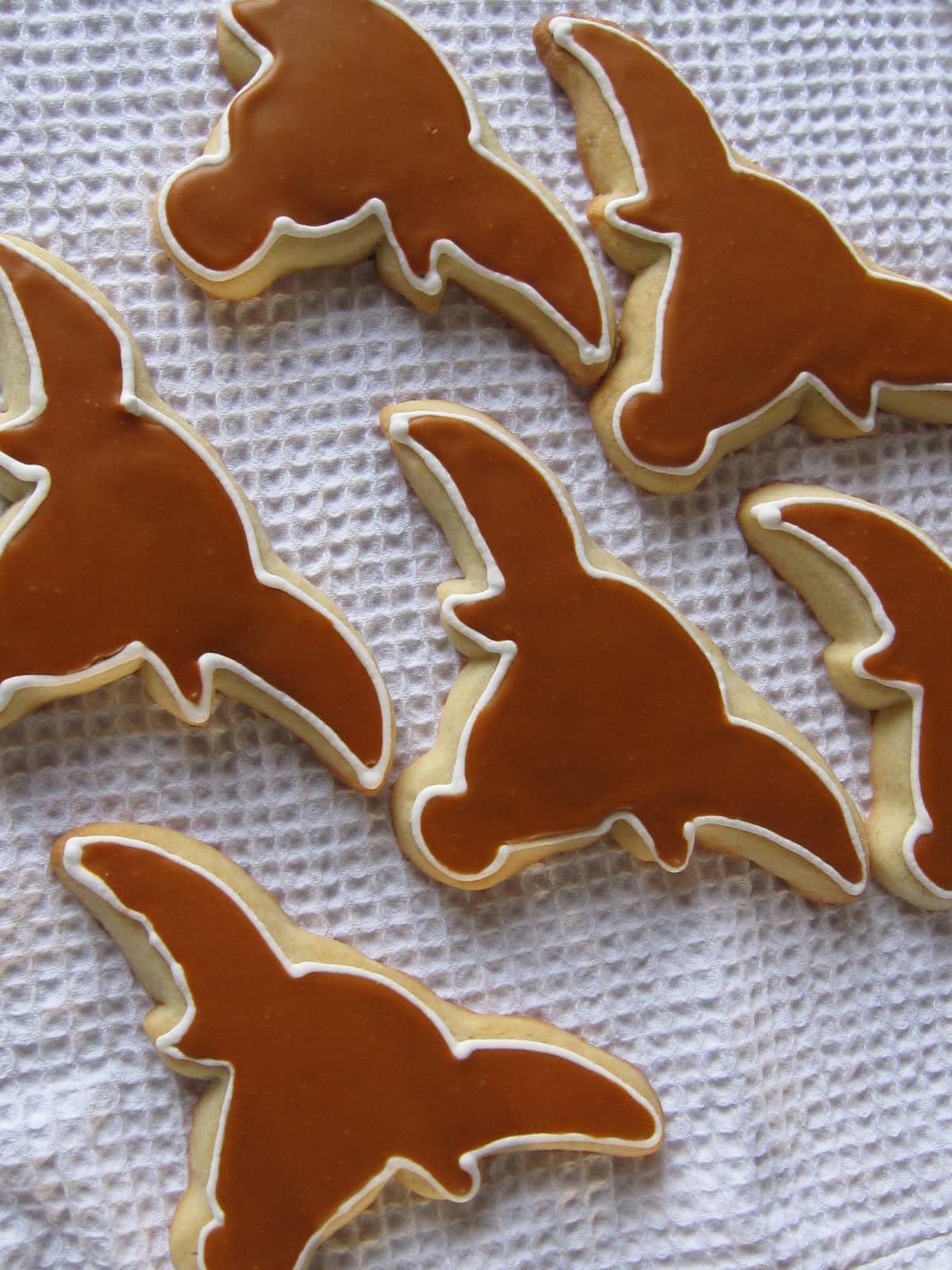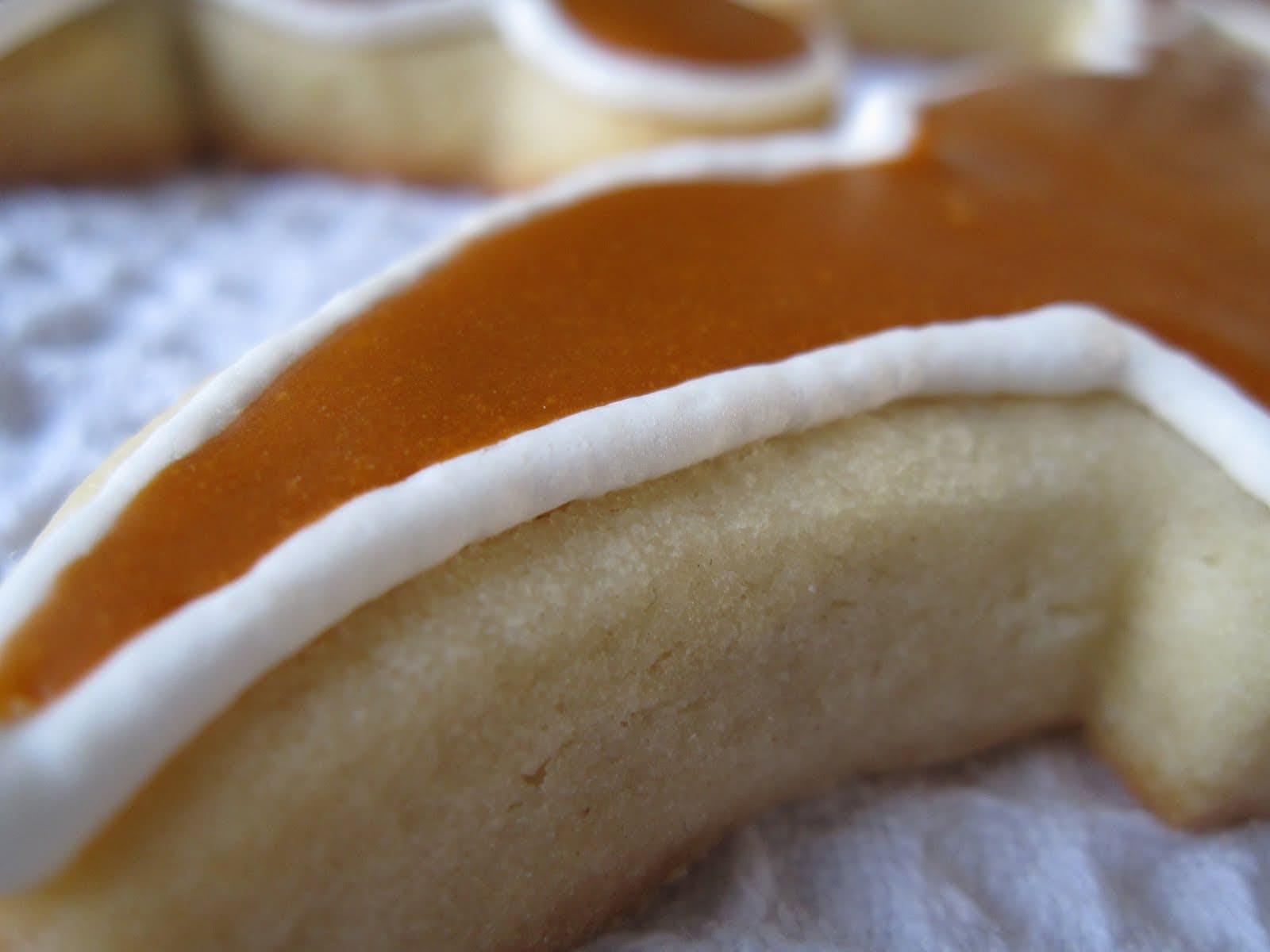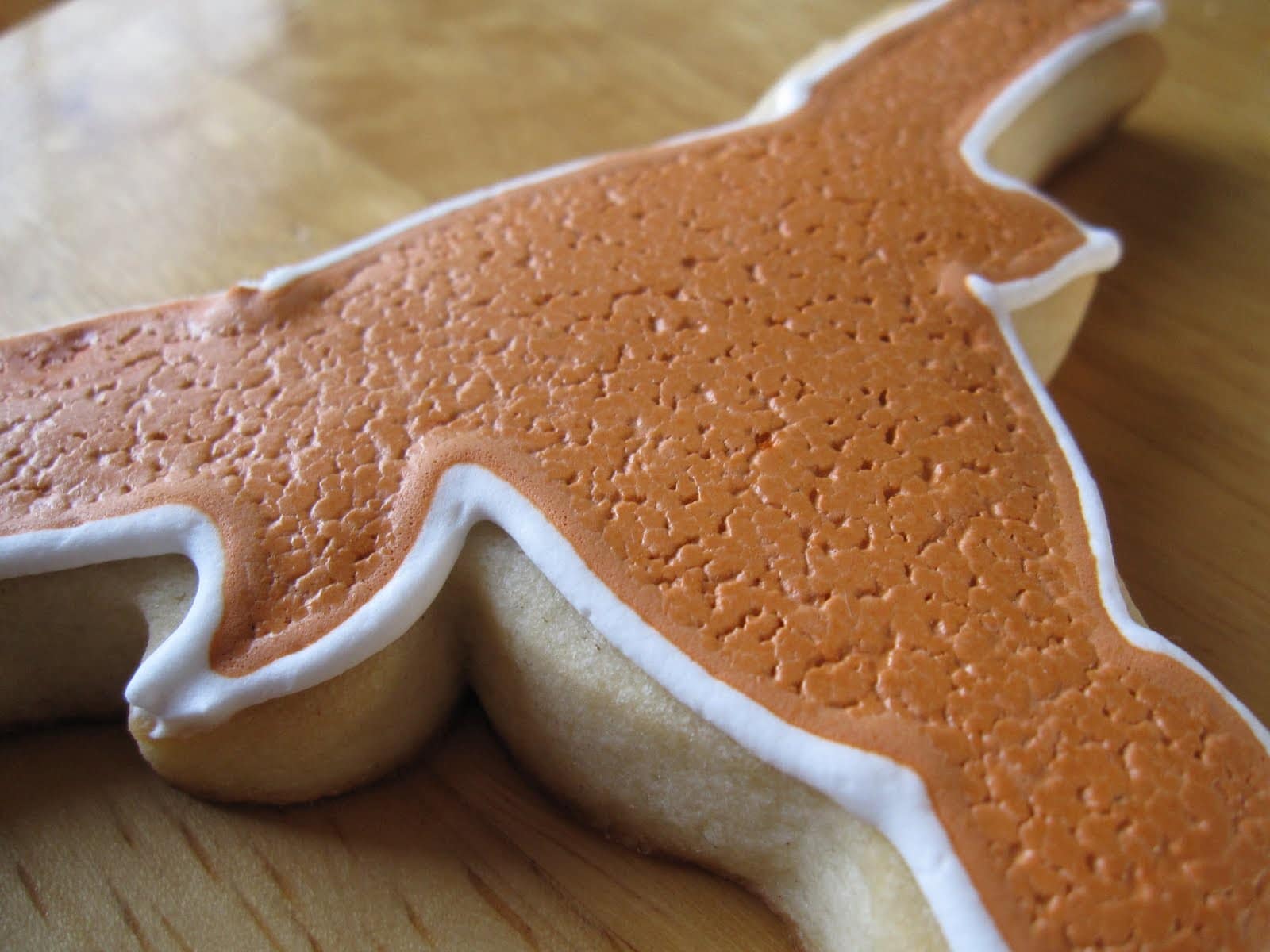 Here's the story…got an expedited order for some Longhorn cookies last month. The sweet lady who ordered them is a repeat customer and more than a pleasure to deal with. She was shopping and found this cute longhorn cookie cutter and bought one for me! She figured I didn't already have one (which I did not) and was going to order some cookies for a big game the Texas Longhorns were playing last month. Time was of the essence, so I had to receive the cutter, make and ship them to get to her in all under a week. I wouldn't normally do cookies on such short notice, but like I said, she is a great lady…and she bought me a cookie cutter…the way to my heart 😉
As soon as the cutter arrived I went to work; I made the cookies and the royal icing and iced the cookies all in a matter of a few hours. I wanted them to dry overnight so I could ship them out the next day…it worked out perfect, until the next morning when I came out to check on my sweet longhorns.
Uhhhh, they were still wet. Not tacky even, just wet. So I busted out the fans: ceiling, oscillating and even paper fans my kids made, I was desperate.
OK, no need to stress, I will get the fans on them and UPS is open until 7pm…there was still time.
Cut to 7 pm – SLIGHTLY less wet.
Are you kidding me? I went back over my steps making the royal icing, thinking what I could have done wrong. I honestly had NO IDEA. Royal icing is meringue powder, water and powdered sugar. If you add too much water, you would know because your icing would be too runny. It's sort of fool proof. Of course I am the exception to the rule…of course.
Alright, another overnight and they will be dry, I will just have to 2-day them.
Next morning, wake up and discover the longhorns, still under fan (now for 24 hours) STILL tacky. Not only tacky, but the icing was drying in an unusual way…the texture of the icing looked like leather…how weird.
With no time to mess around I re-baked the cookies and made a glaze icing, instead of the royal, iced the new cookies, put them under the fans and prayed.
Glaze icing, for me, is powdered sugar, corn syrup and a little milk. It is easier and, in my opinion, tastier than its royal counterpart. I don't usually use it though because it is stickier than royal and when shipping you don't want any stickiness, also royal dries to a perfectly smooth matte finish while glaze retains some shine. Personal preference, I guess.
These cookies were dry by the next morning, so I wrapped them up and shipped them out on Wednesday to be there Friday.
They ended up arriving on-time, thank you USPS Expedited shipping and she got them in time for the big game, which the Longhorns won, btw.
So, what happened with my royal icing? The past 2 times I have used it for flooding I have experienced some drying issues. There is no humidity in my house this time of year with the heat running constantly, so I knew that wasn't the problem.
The cookies did, finally, dry after 3 nights under fans. I ended up taking the leathery-longhorns to my son's Tiger Scout meeting. I figured the kids wouldn't car what the icing looked like! I will admit the leathery finish on them was a neat texture…IF it was on purpose.
Not only did they look weird, the icing was crumbly and strange.
Over the holidays I only used the glaze icing to flood for fear that I would encounter another longhorn incident. The royal that I did make I used for piping and outlining, which worked great! My question to you is have you ever had this happen? Not drying, leathery outcome?
Let me know that I am not alone!!!