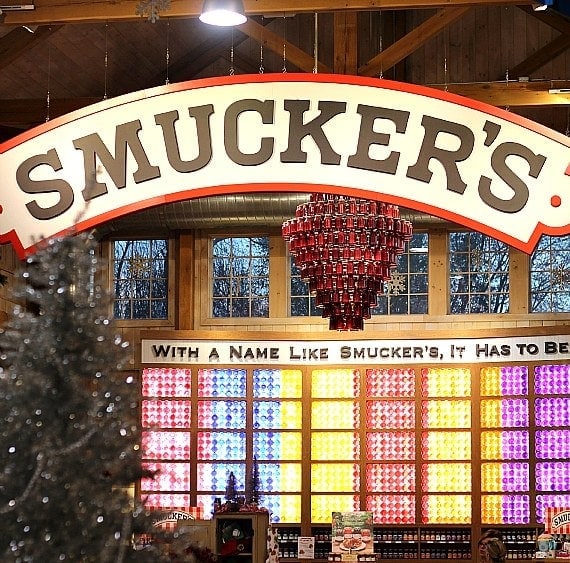 I told you guys that a few weeks ago I spent a few days in Ohio.
Remember?
Well, I was invited out by the nice people at Smucker's. They had a fun few days planned for about 20 bloggers.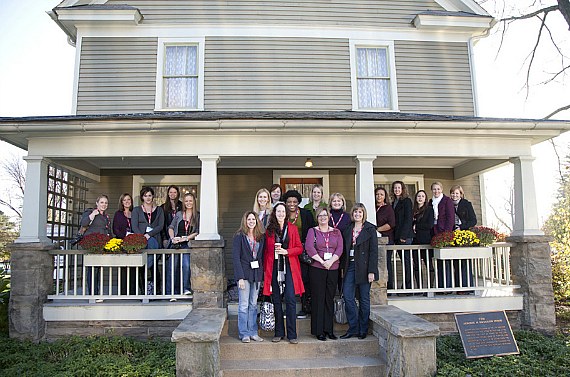 We got to snoop around the place, meet the Smucker's executives, and learn all sorts of cool things about the Smucker's brand…like hello, they own Pillsbury Baking, Hungry Jack, Crisco, Eagle Brand, Folgers, Dunkin' Donuts Coffee and Jif to name a few. We even were allowed to play in their test kitchens…and got to make fancy coffee, ice cream and pie.

I met some super cute and sweet ladies…here's Kate, Leslie and Shaina.

We got to go shopping at the adorable Smucker's store…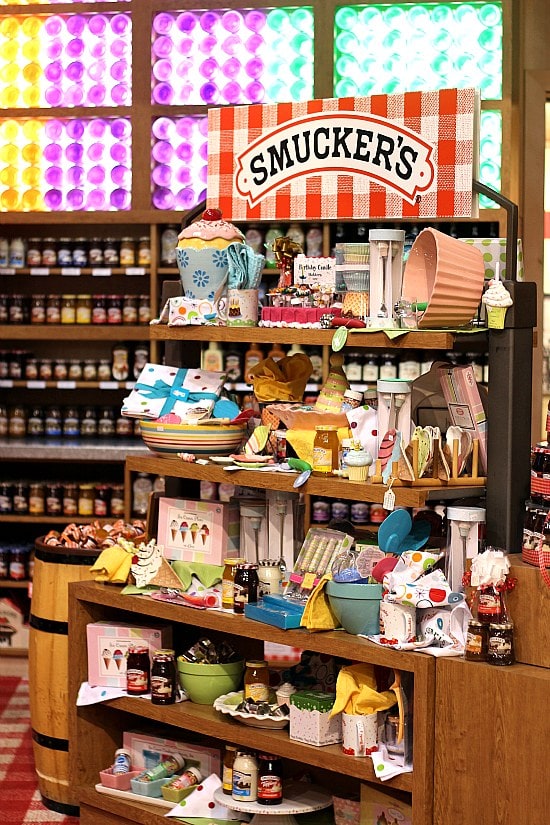 and then I posed with the Pillsbury Dough Boy like the big old dork that I am…oh yes I did.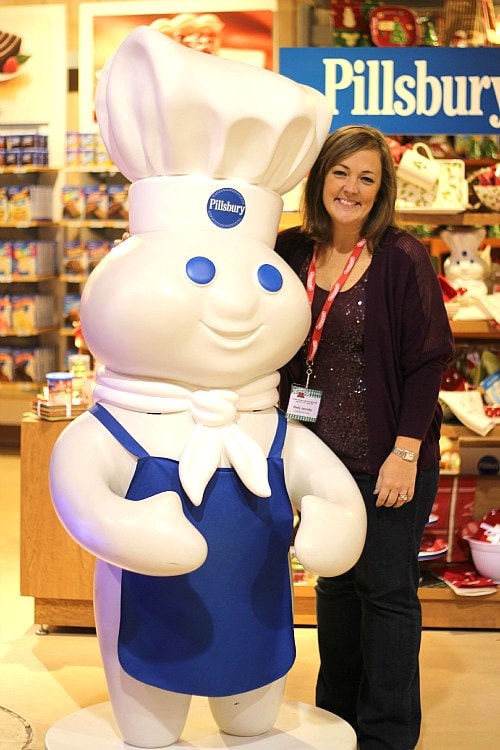 Everyone that worked for or with the Smucker's organization were completely lovely and gracious. I really had an amazing time while I was there.