When I was little I had an Easy Bake oven.
It was really the greatest…
I have so many memories of that thing.  I knew that when I grew up I would have a girl and we could bake miniature desserts together in her Easy Bake oven.
Well, I am grown, but have no daughter to bake mini desserts with.  My boys are great, don't get me wrong, but all they are interested in doing is eating the desserts I make, not baking them.
So when I got the opportunity to try out a babycakes cupcake maker I felt like I was given a second chance at reliving my childhood memories!  Ok, that's a little dramatic, but I definitely did a little happy dance!
Here's how the unit works…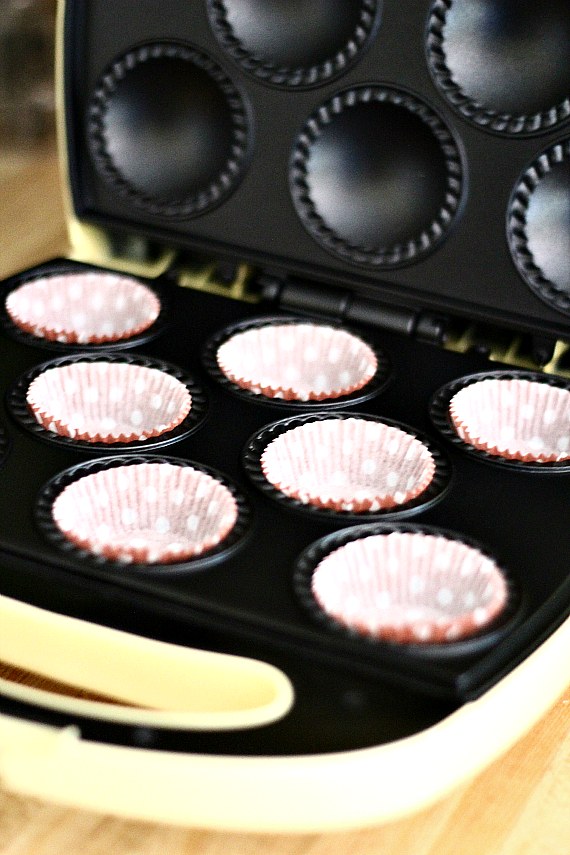 I lined it with mini cupcake liners, but you don't have to use liners at all…
I filled each liner with 1 1/2 Tbsp of cake batter and following the instructions baked him for 5 minutes.  They turned out perfectly.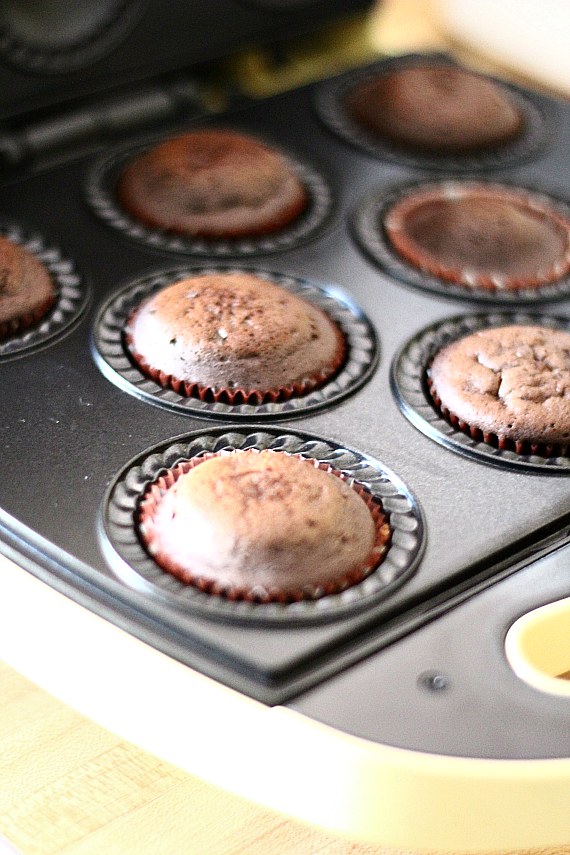 I frosted them with a half batch of  buttercream that I made and piped it on top.  The kit also comes with a reusable piping bag and tips!