When I was little I had an Easy Bake oven.
It was really the greatest…
I have so many memories of that thing.  I knew that when I grew up I would have a girl and we could bake miniature desserts together in her Easy Bake oven.
Well, I am grown, but have no daughter to bake mini desserts with.  My boys are great, don't get me wrong, but all they are interested in doing is eating the desserts I make, not baking them.
So when I got the opportunity to try out a babycakes cupcake maker I felt like I was given a second chance at reliving my childhood memories!  Ok, that's a little dramatic, but I definitely did a little happy dance!
Along with the cupcake maker I also received the fun cookbook 175 best babycakes cupcake maker recipes.  It has SO many recipes to use in the maker..well 175 of them, duh.  Since I am slightly impatient I didn't bother shopping for any of the ingredients I needed for a recipe from the book, but in fact, decided to make my first batch from a chocolate cake box mix.  They turned out perfect!  I used half the box of cake mix, which made 24 cupcakes.
Here's how the unit works…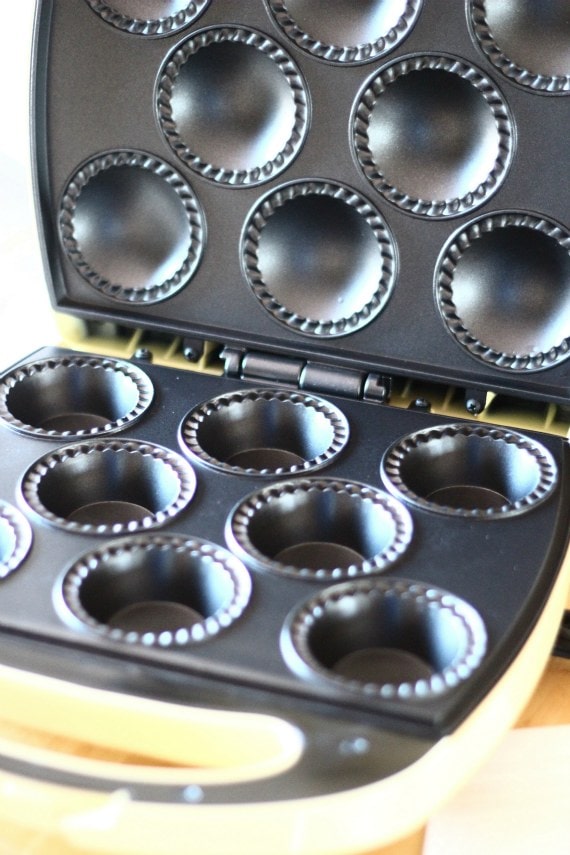 I lined it with mini cupcake liners, but you don't have to use liners at all…
You can buy liners here, but you can also find mini liners at the supermarket or any craft store.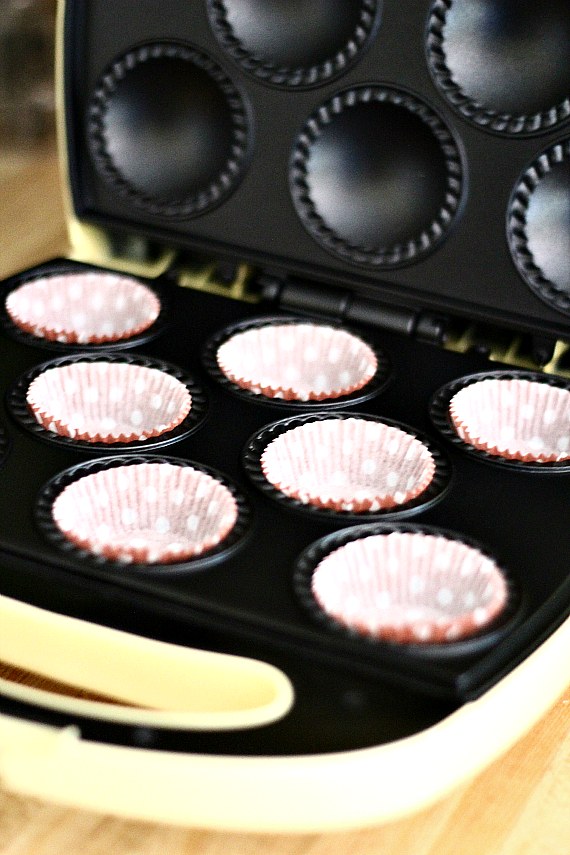 I filled each liner with 1 1/2 Tbsp of cake batter and following the instructions baked him for 5 minutes.  They turned out perfectly.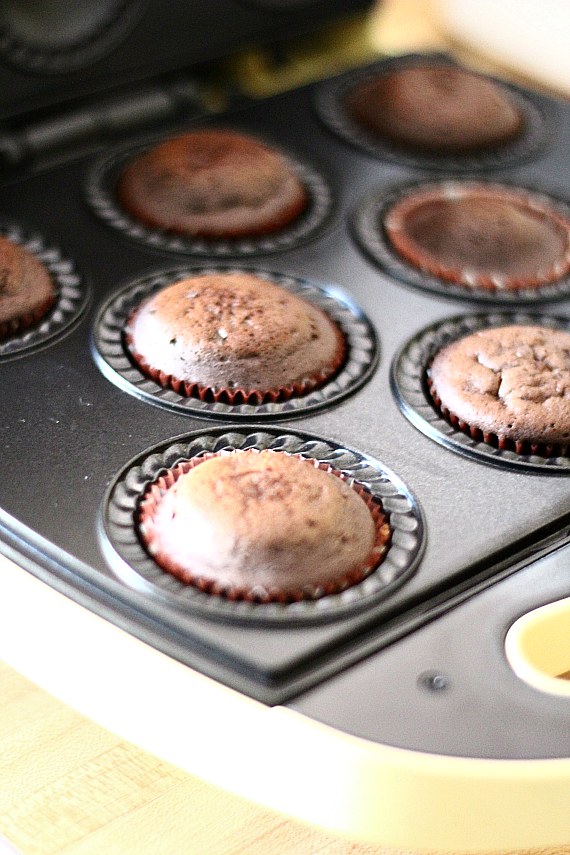 I frosted them with a half batch of  buttercream that I made and piped it on top.  The kit also comes with a reusable piping bag and tips!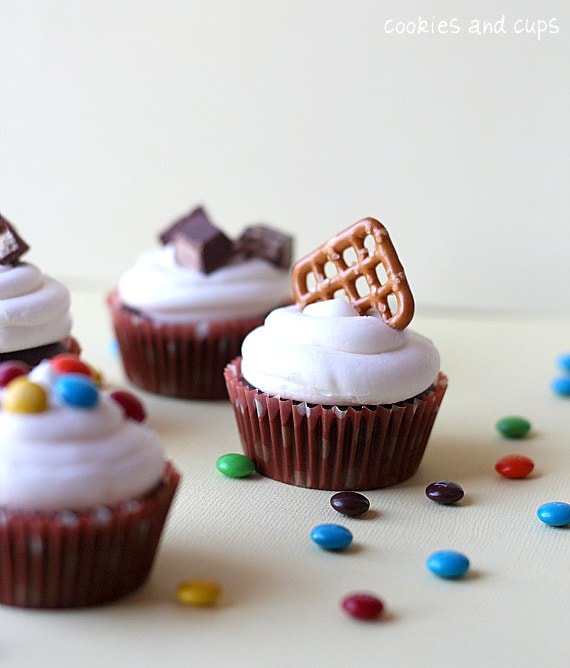 I topped my cupcakes with some leftover Halloween candy that we had in the pantry and I love how cute they turned out!
I can't wait to make a few of the recipes from the cookbook…like Pumpkin Cheesecake Muffins, or Red Velvet…
So, do you want one too?
Of course you do…it's the cutest little cupcake machine out there!
Here's what you'll get…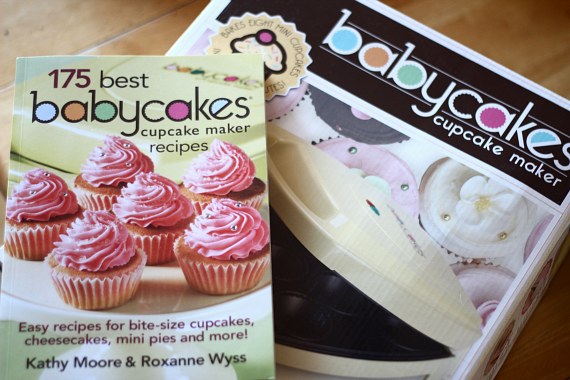 A babycakes cupcake maker and the recipe book 175 best babycakes cupcake maker recipes.
All you have to do is leave a comment here telling me what you favorite cupcake flavor is.
If you would like to enter twice you can "like" the "Plugged Into Cooking" facebook page.  These are actually the ladies who wrote the babycakes cookbook!  If you do that, hop back here and let me know you liked them.
Contest is open to US residents only and will be open until Sunday, November 20th at 11:59 pm.
*Both the the babycakes cupcake maker and the cookbook are both available at Kohl's stores. Other retailers, such as Bed Bath and Beyond, and book stores may also have them or have them on their web site for on-line ordering.
Contest closed!  The winner is Heidi, comment #365!