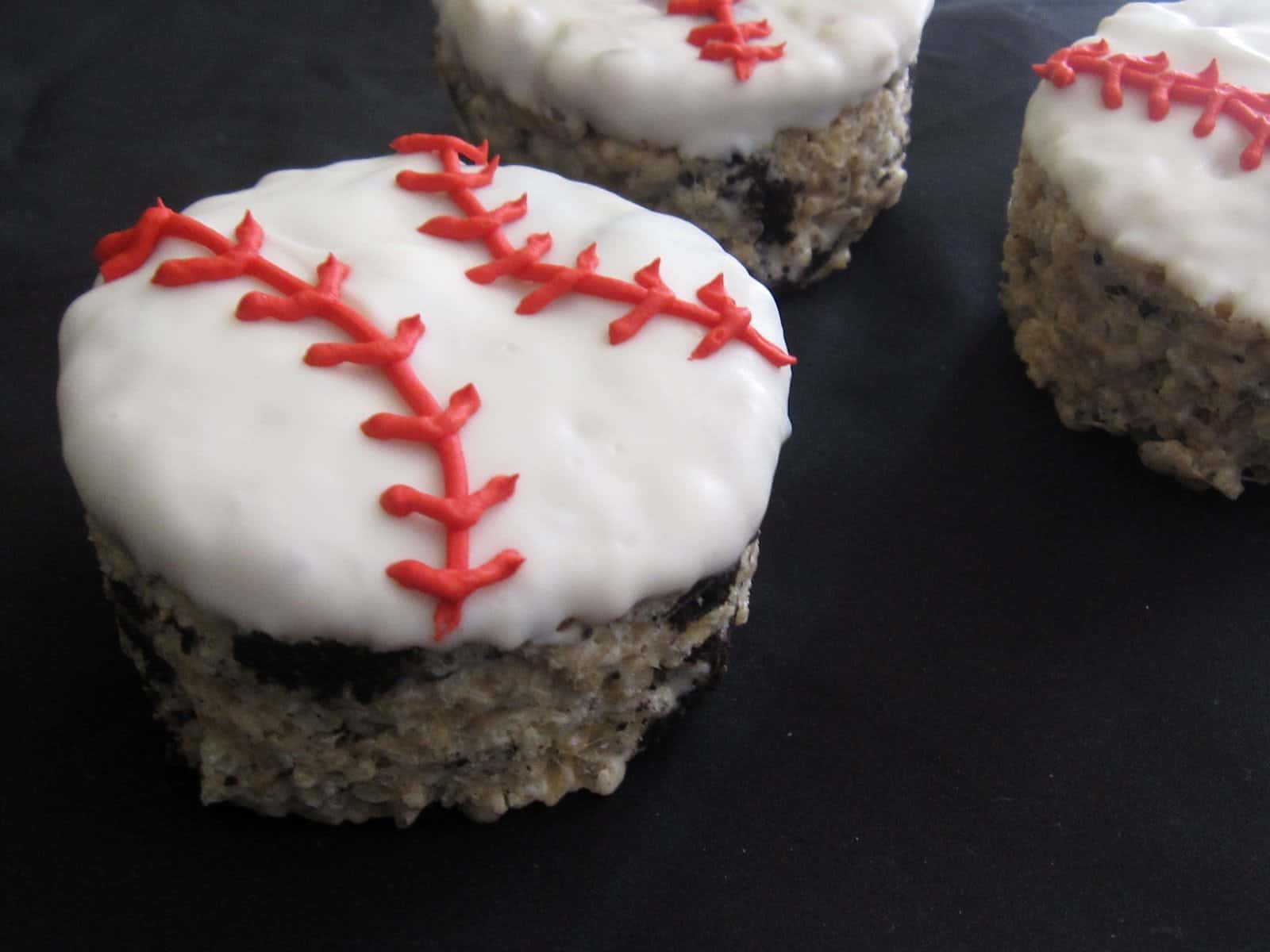 My 5 year old "plays" T-ball and as most of us know at the end of every child's sporting event there is a Capri Sun and sugary treat waiting for them…Sometimes I think the biggest part of my guy wanting to play

is

the proverbial end of the game snack (his mother's son). So, this week the snack duties were ours. I have to admit, I love doing snack days…I have no idea why…maybe because it brings back memories of my childhood playing soccer or
maybe because it just gives me a reason to make something with sugar as the first ingredient…either way, I would do snack every week if I could…ok, maybe not
EVERY
week, but more than once a season, for sure!
Here's what I tried this time and they came pretty cute.
Baseball Krispies~ with Oreos!
I love Rice Krispie treats and have tried lots of things added to them, but I had never tried Oreos, actually it never even crossed my mind until I saw
this post
on the cute blog
Picky Palate
. I thought I would take it one step further and make them into cute baseballs…here's what I did…
This is a doubled the batch of the usual Krispie treats because I wanted them thicker (I usually do this anyway, but thought I would make mention of it here because the "baseballs" are cuter thicker, I think)
2 bags marshmallows – I used 2 10 oz. bags of jumbo

8 cups Rice Krispie cereal

4 cups coursely chopped Oreos -approx 15 cookies

1 stick butter (1/2 cup)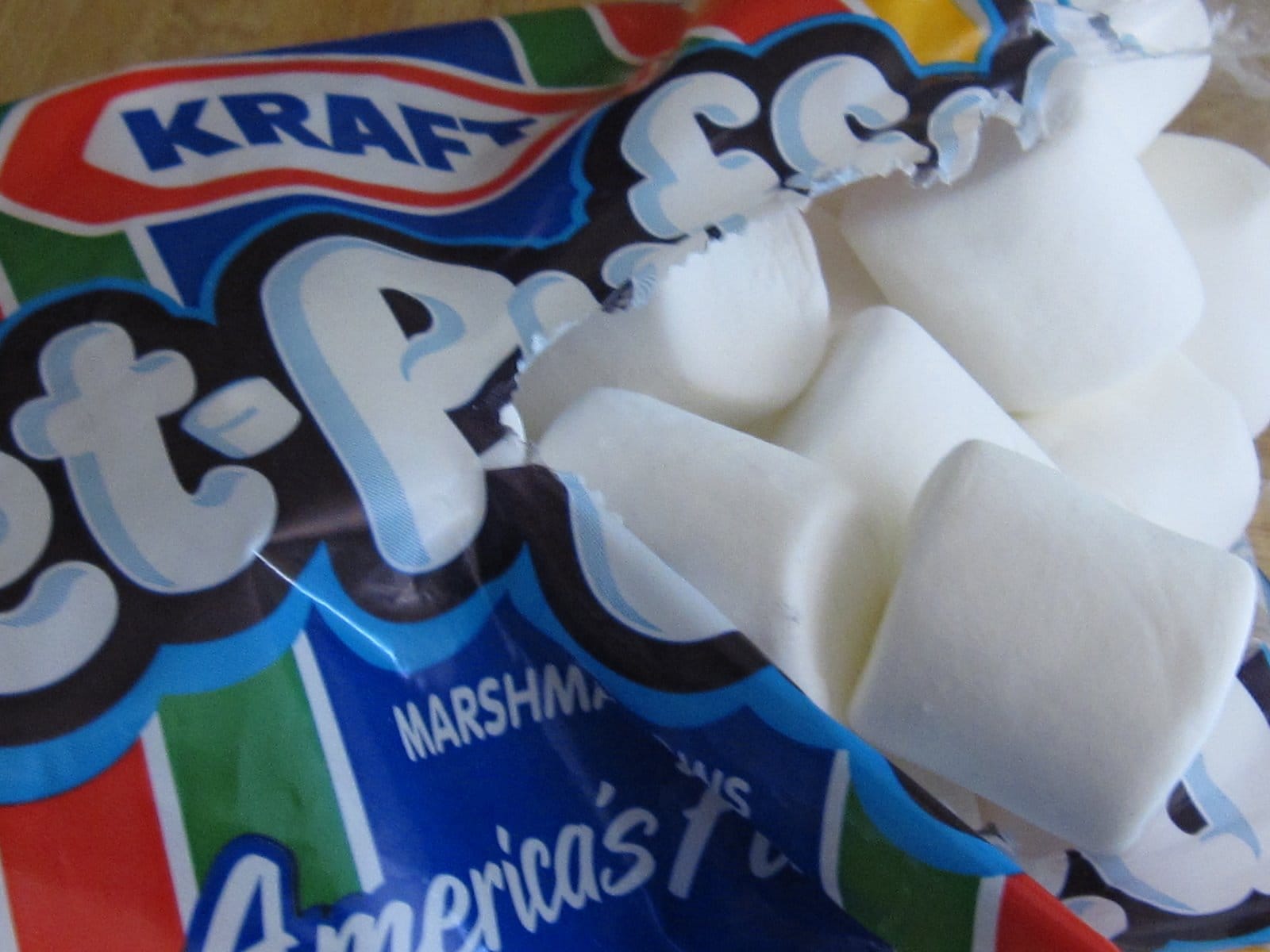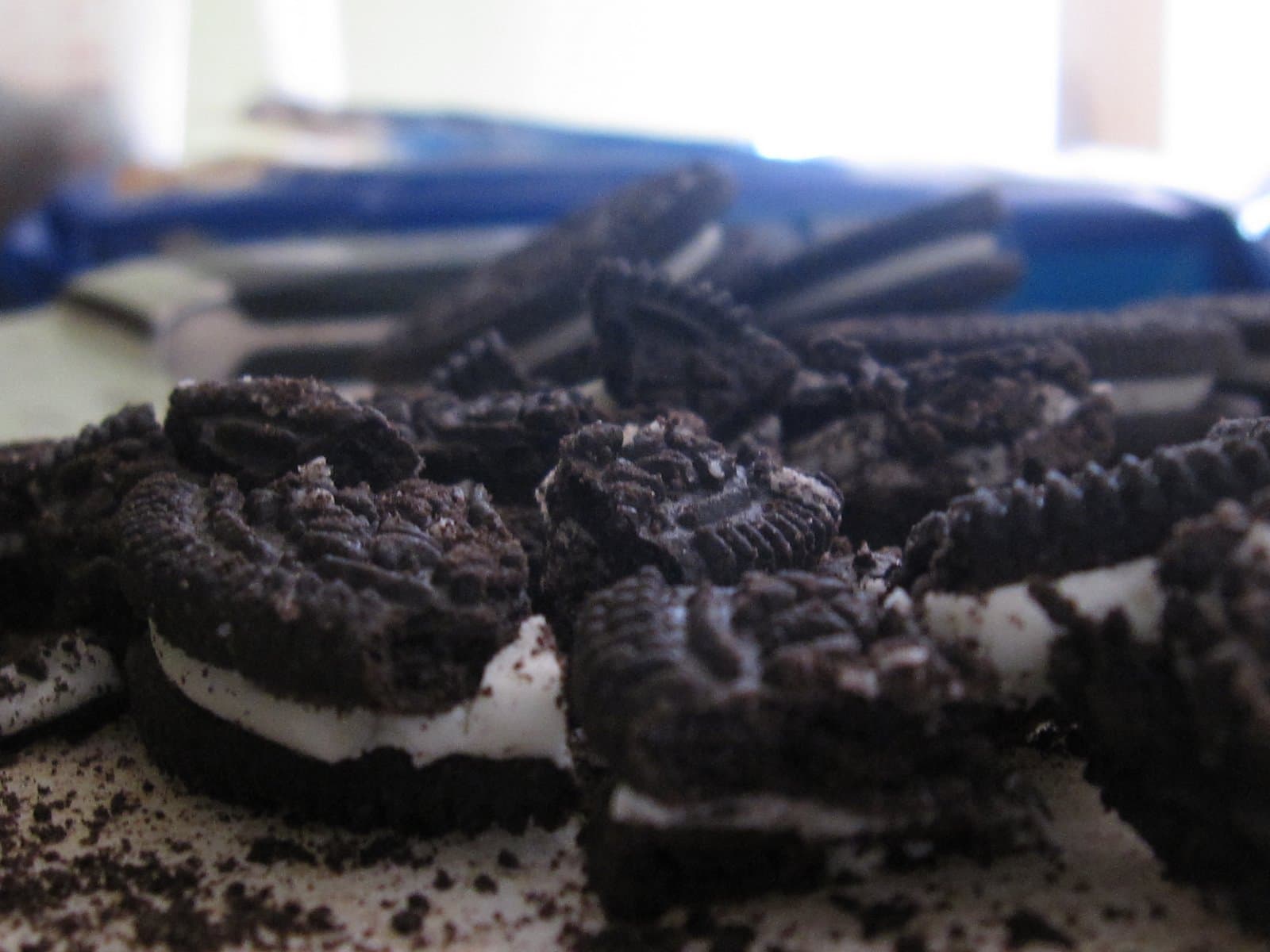 Now just make the krispies like you usually would
melt the butter on low, add the marshmallows and stir until melted. Remove from heat and add the krispies and Oreos. Stir until combined.
Pour into a greased 9×13.
Using waxed paper press down firmly until the krispies are even and smooth.
Let cool…about 20 min or so.
Now cut into circles, or if you have a round cookie cutter that you like the size of, use that. I cut mine approx. 2 inches in diameter.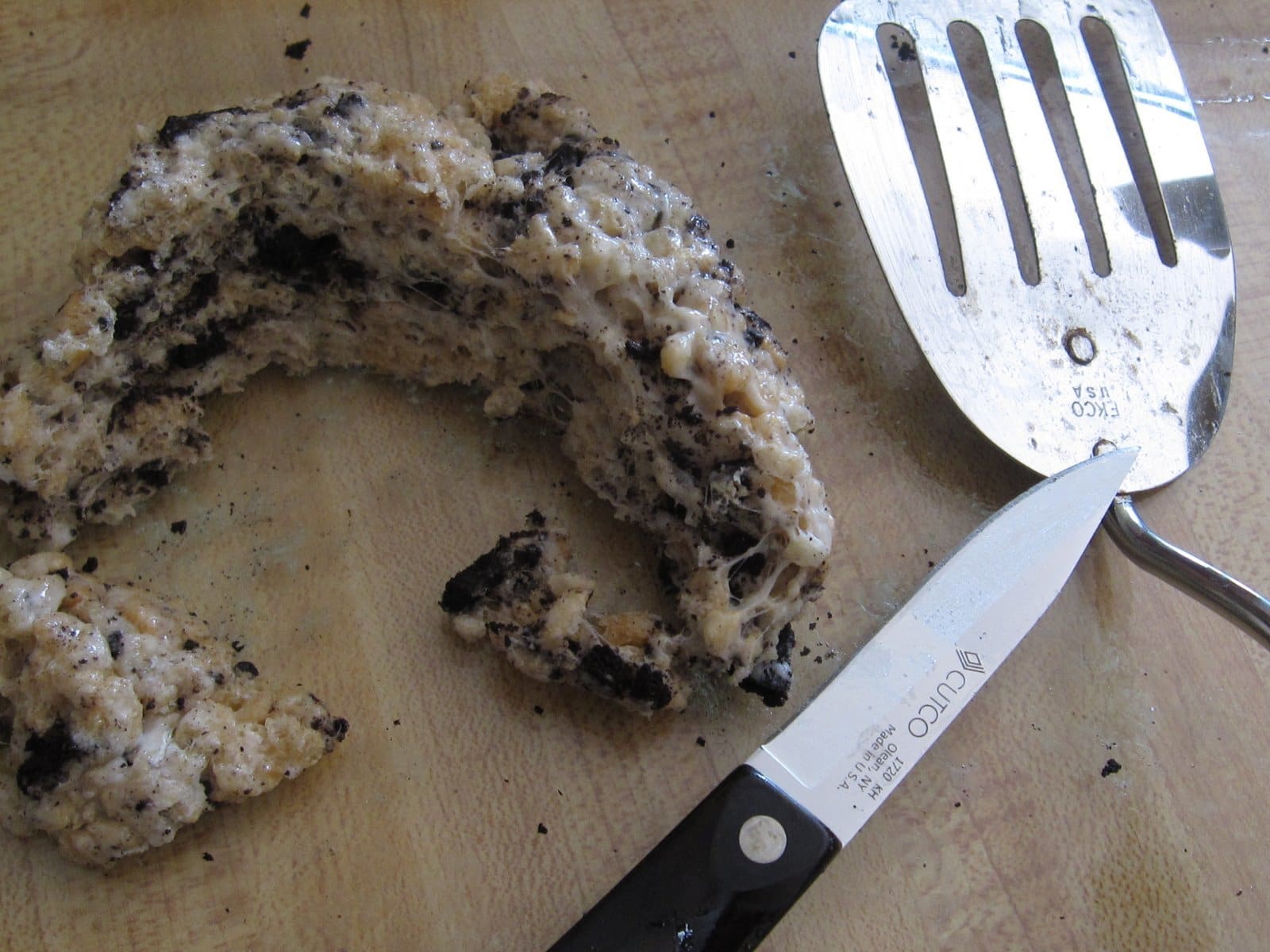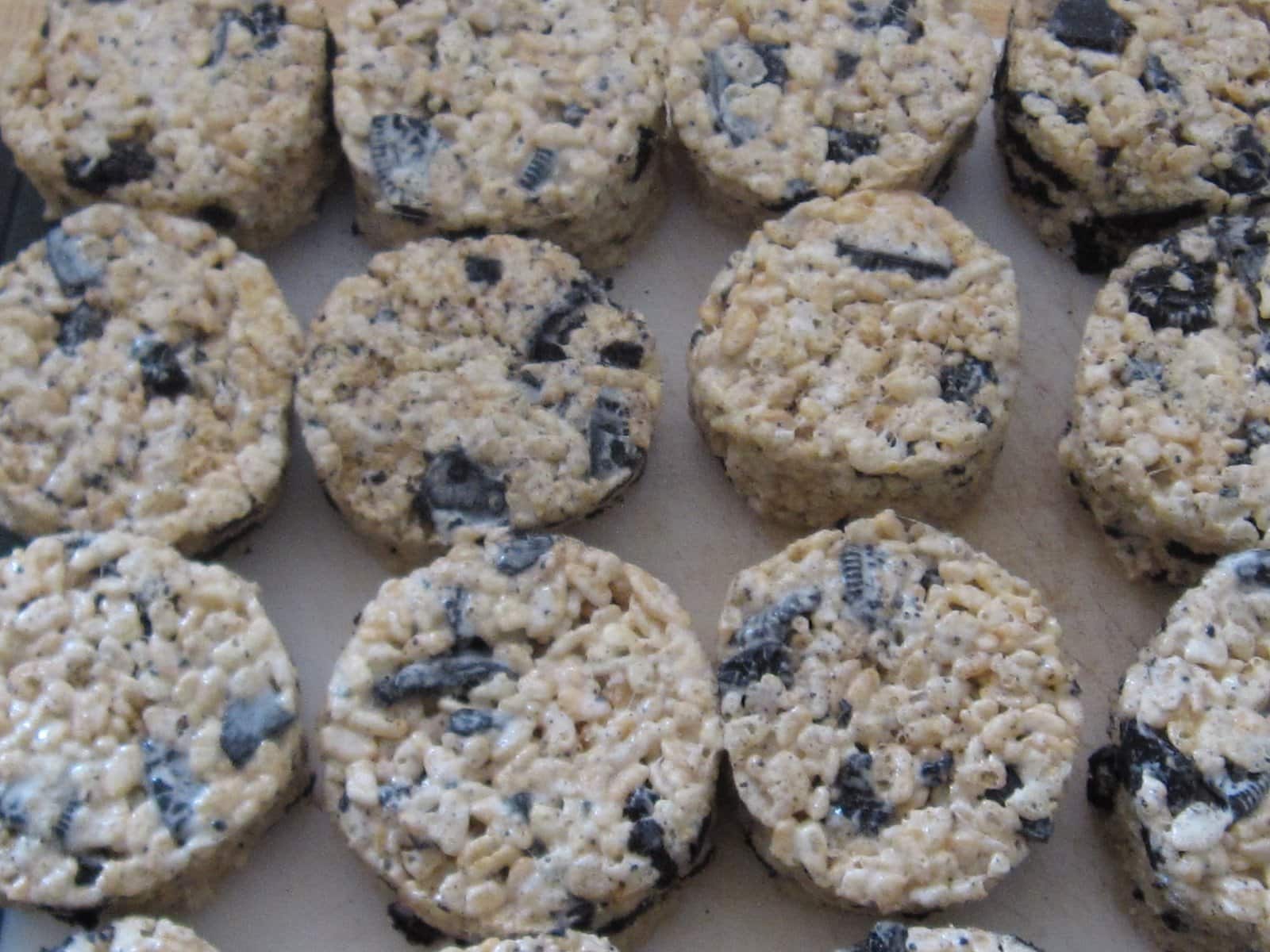 Now eat your leftover scraps…you know, just to make sure it tastes ok 😉
YUM!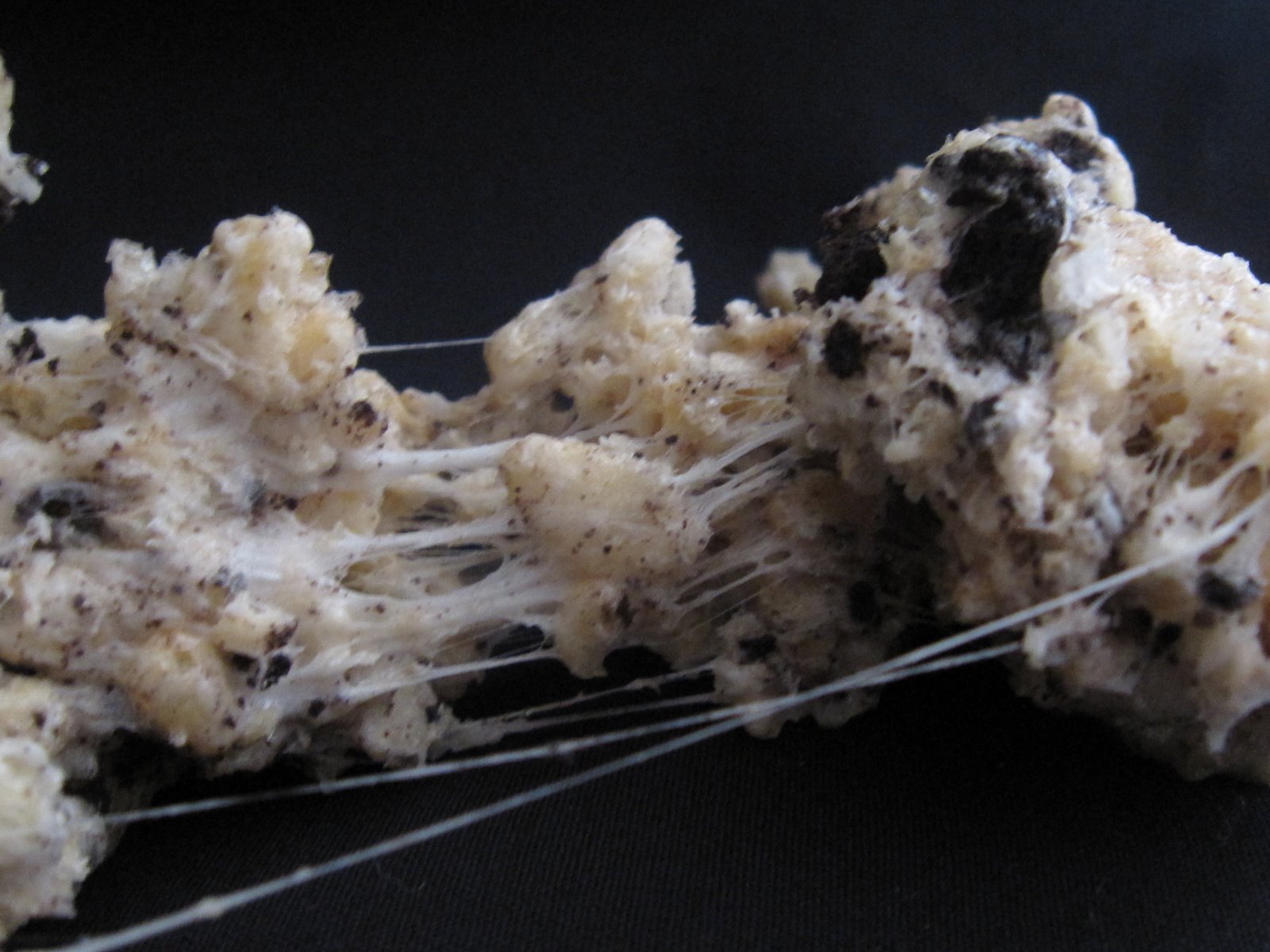 After you have them all cut out melt some white candy disks and dunk the tops in the candy…smoothing it across the top so you get a smooth finish.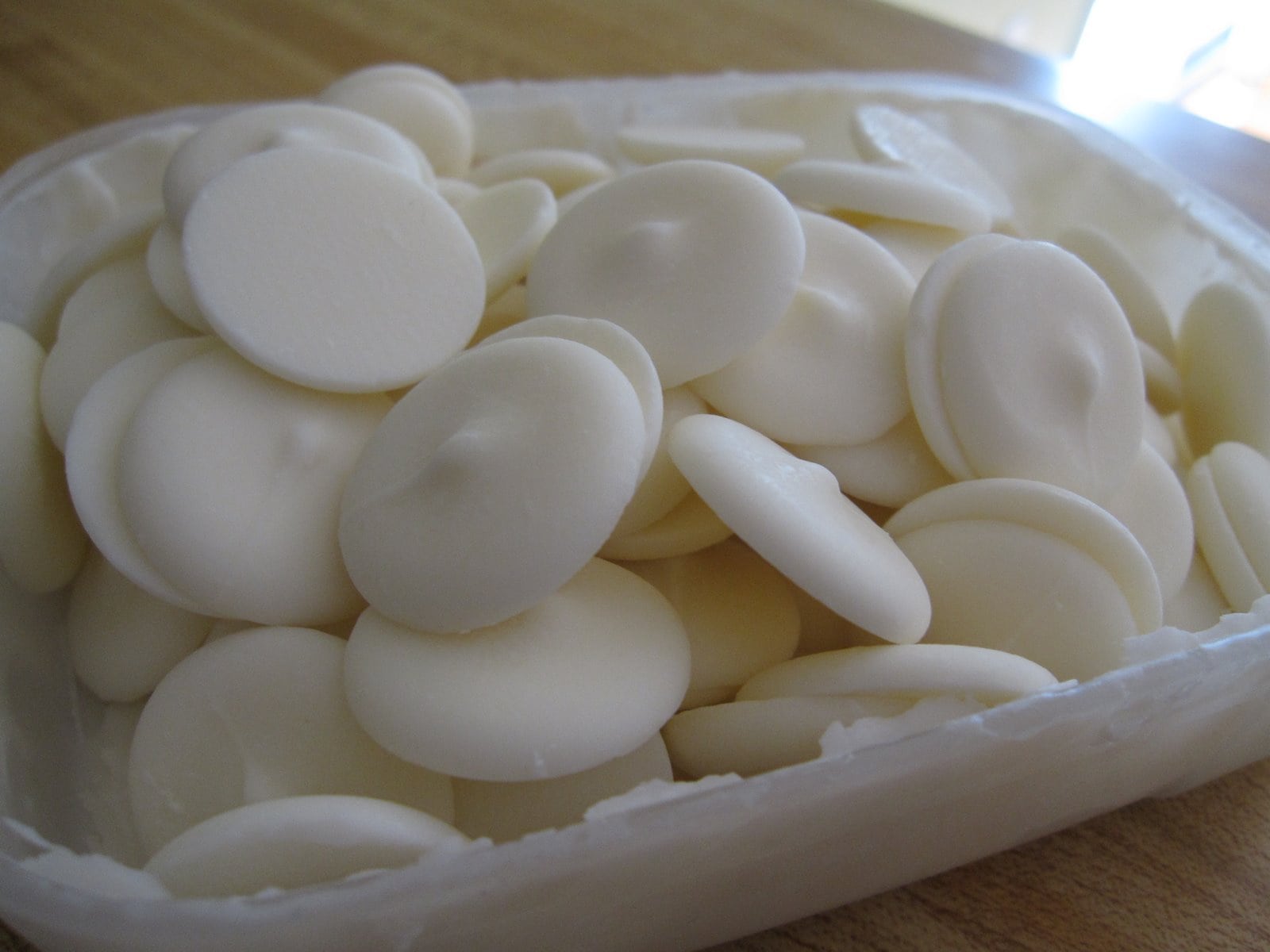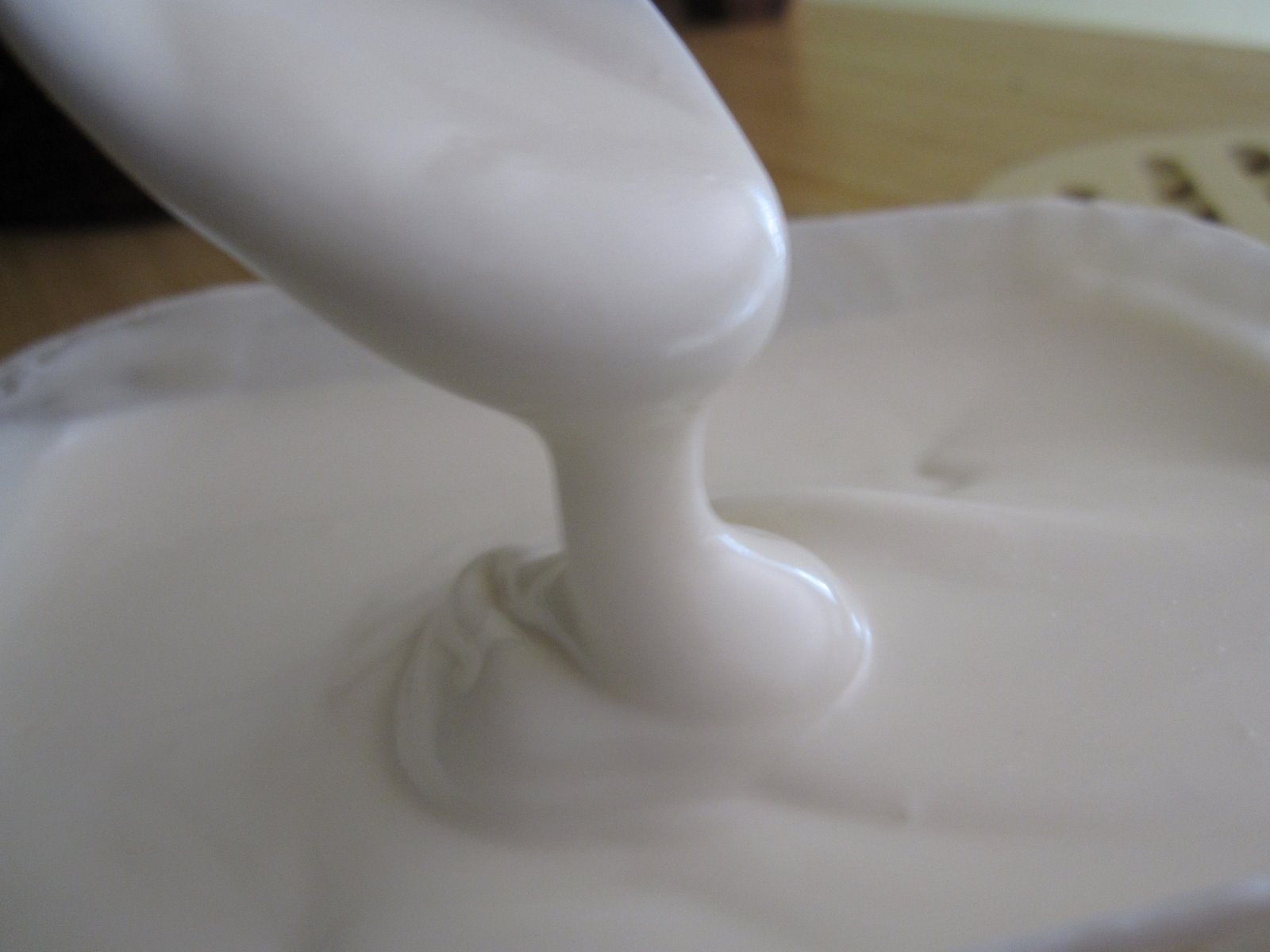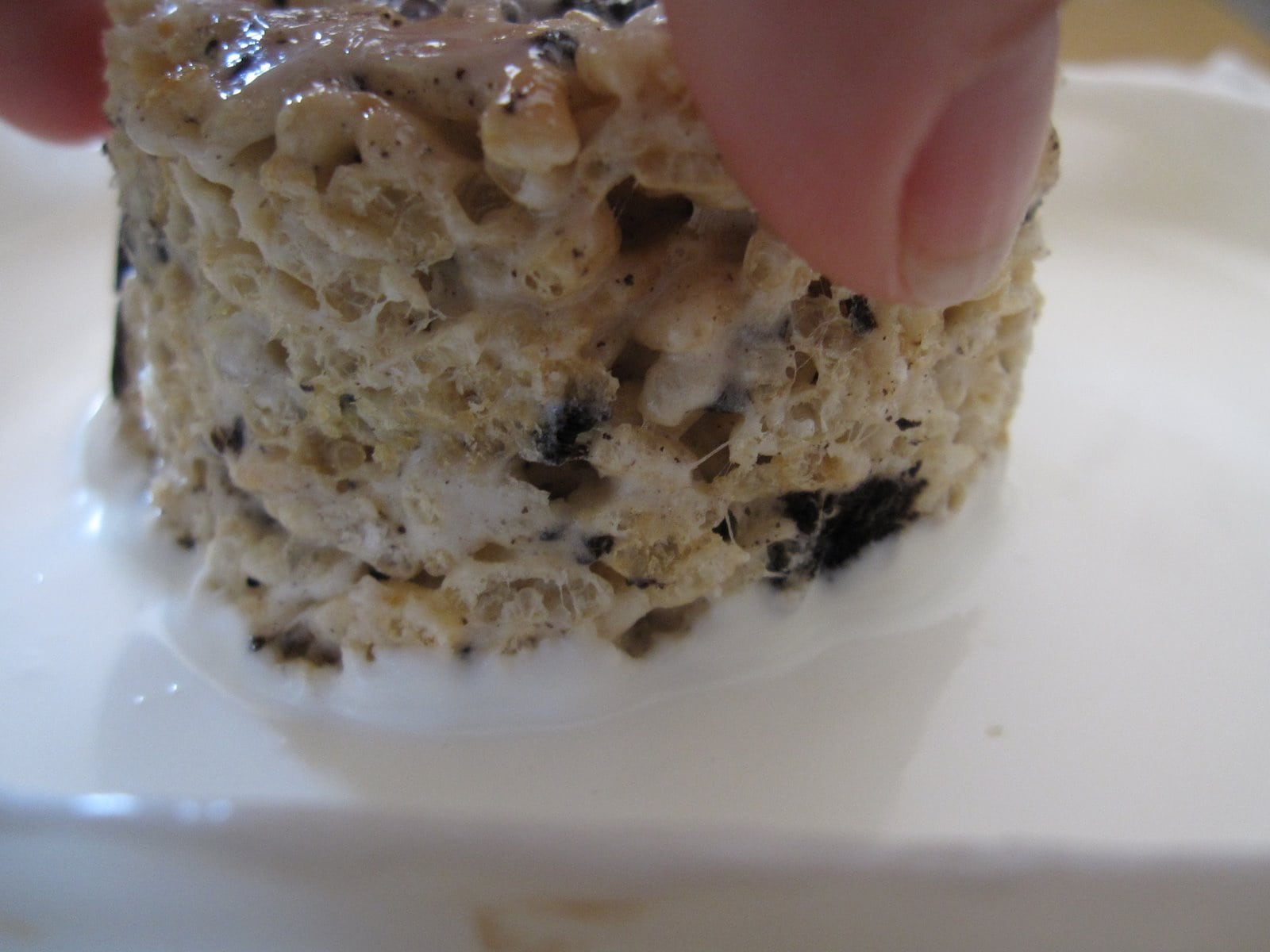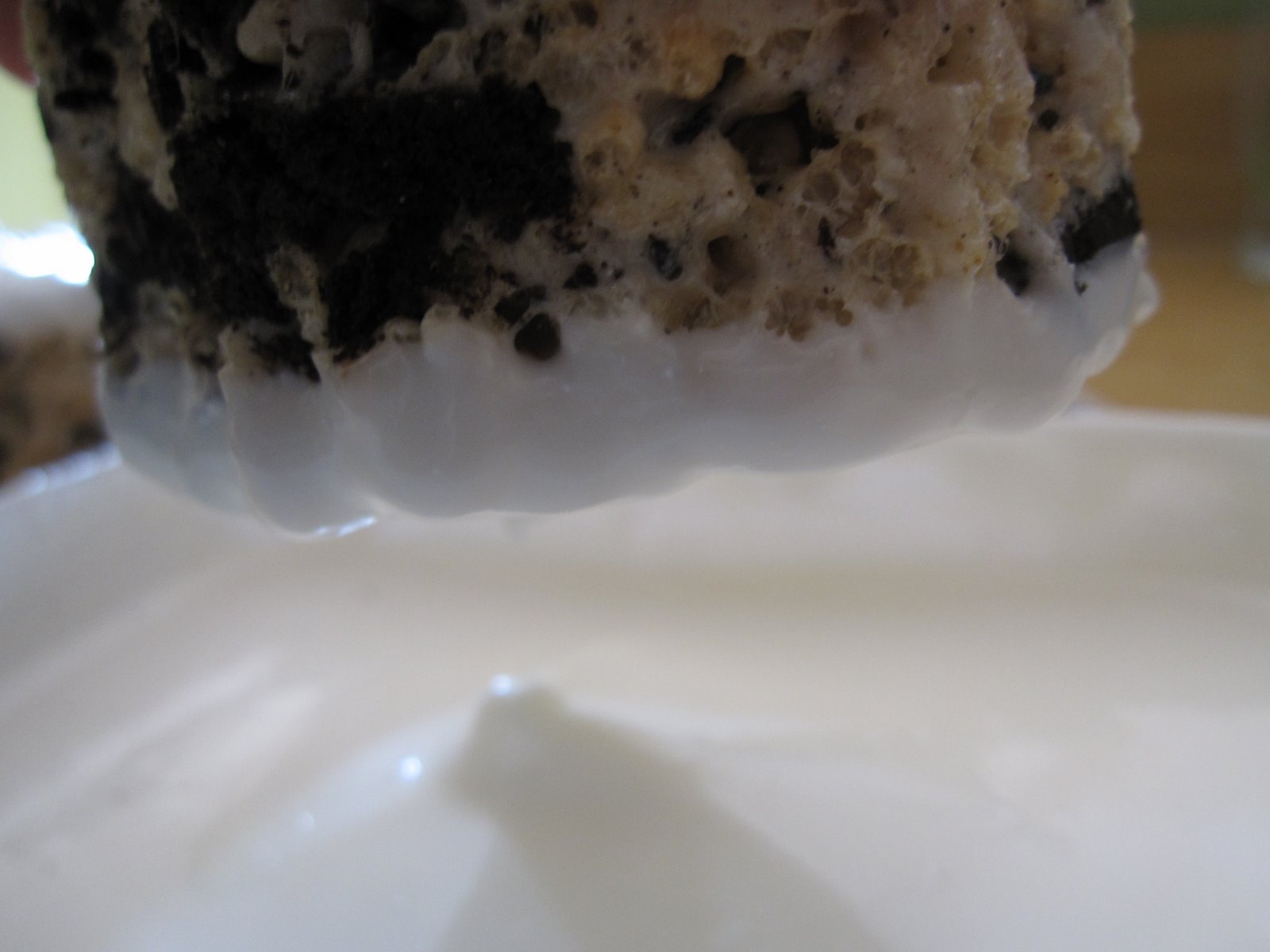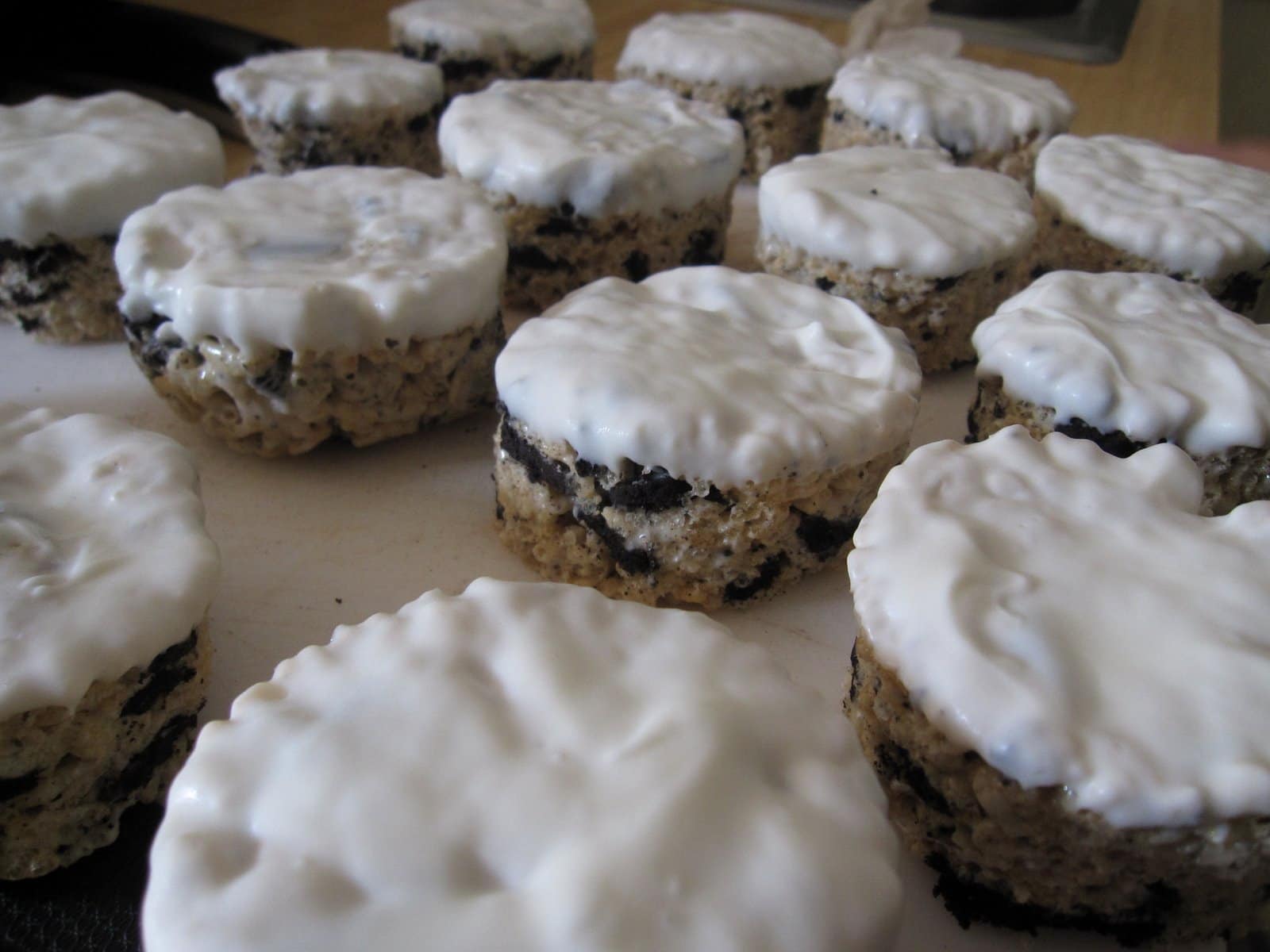 Then pipe some red royal icing as the baseball stitching. I make my own Royal icing, but you could use whatever type. Just please, don't use that nasty gel stuff…it tastes gross and never really sets.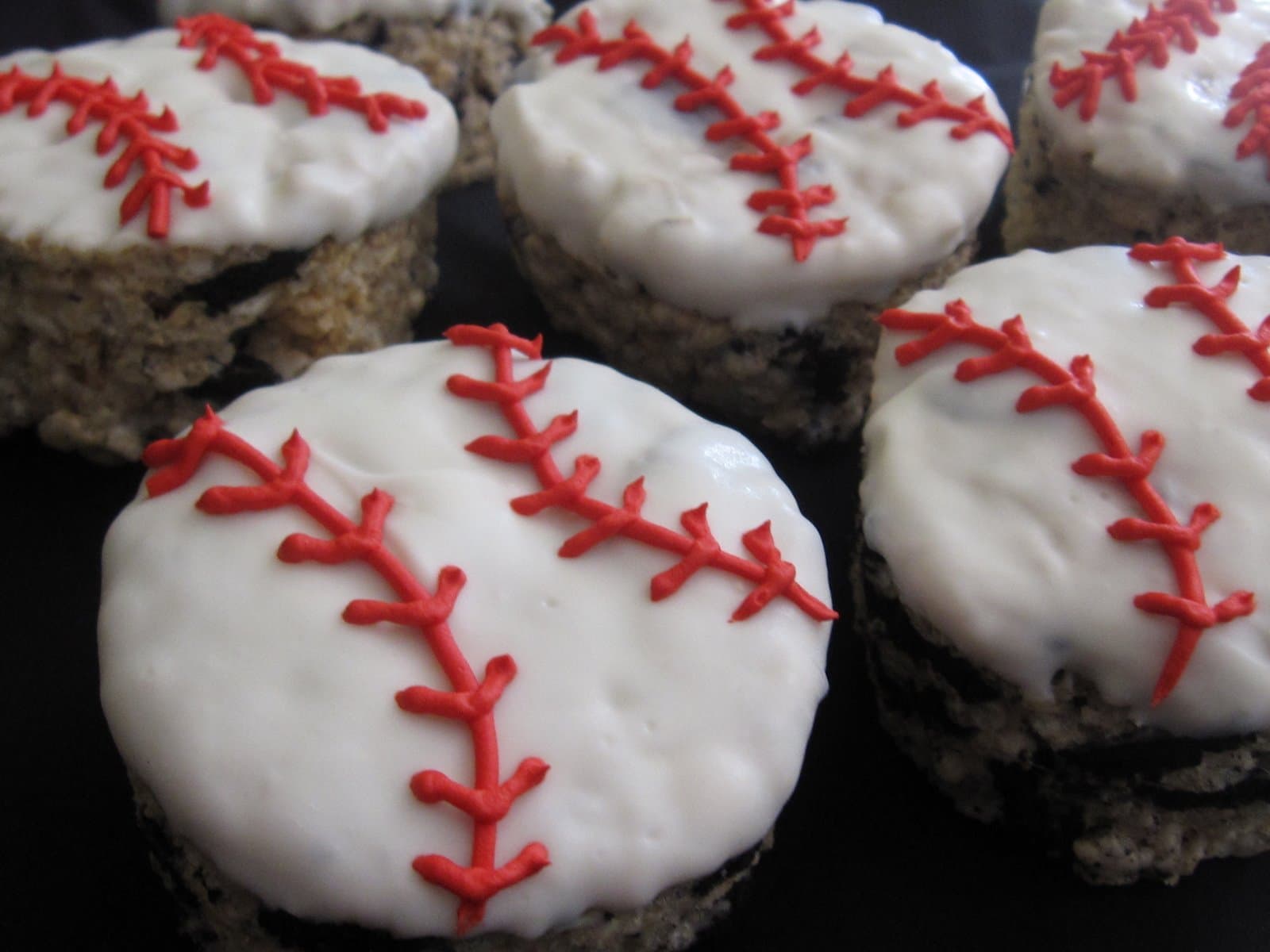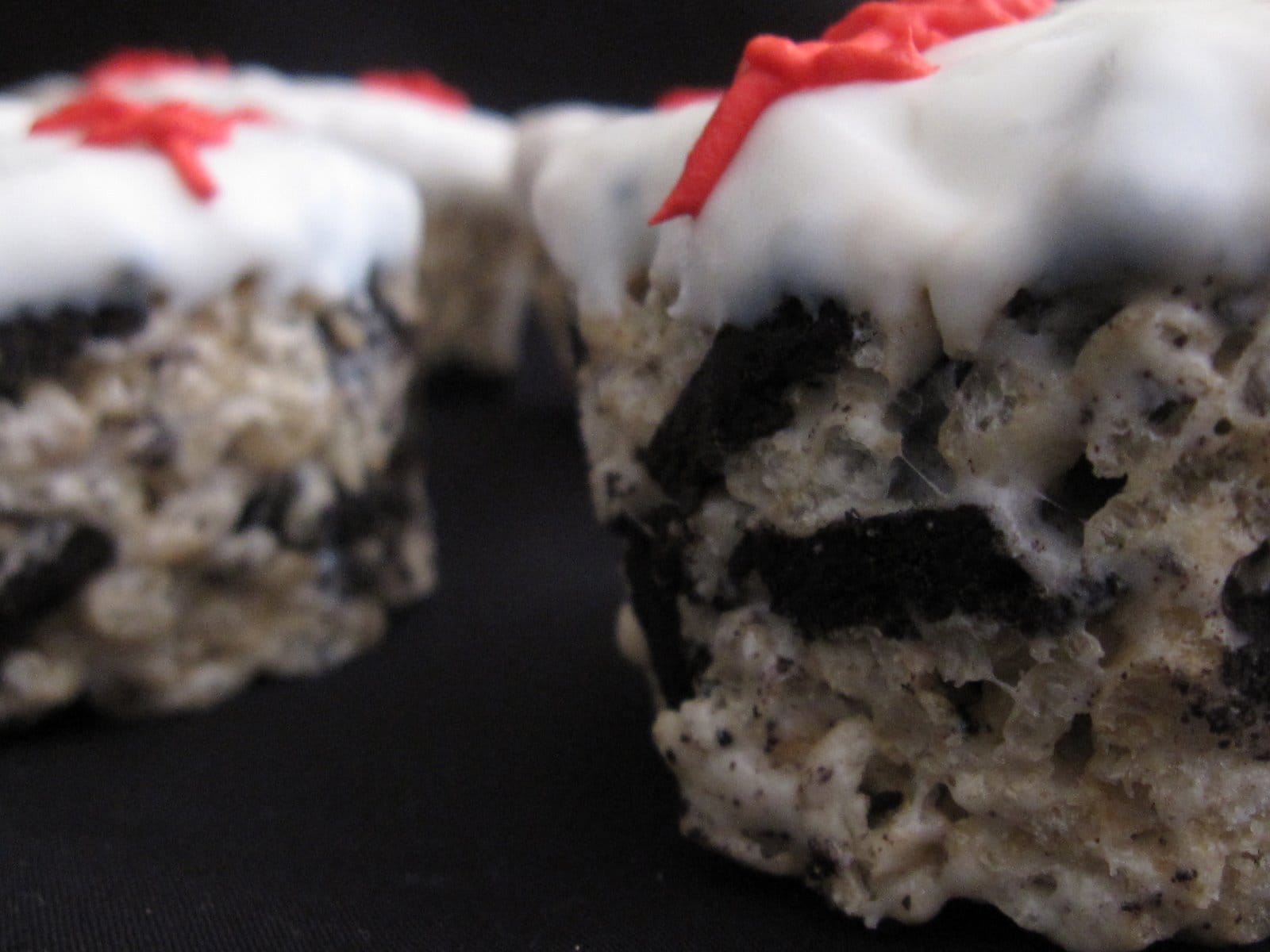 So, they tasted delicious and the kids loved them. I wrapped them each in celophane to hand out, but you could put them in clear bags as favors!