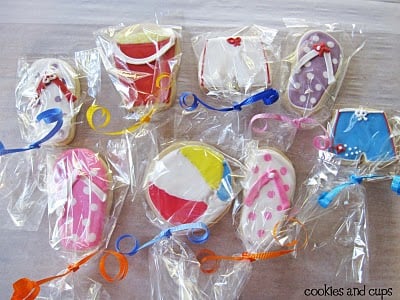 So I want to say thank you out there for being patient…
Just to let you know I completed the 400 cookies in 2 days and feel great about it! I think I have the "cookies in mass" technique down, so bring it!
I left for Austin last week and after spending some fun time with my dear friend who lives out there, I started work.
I will say being on Texas soil gave me a warm, cozy feeling…which one could argue was just the effects of the copious amount of salsa I ate…or, possibly, the excruciating heat radiating my now-Yankee bones…but either way, cozy and warm.
I did observe, though, that (at least within Austin city limits) there has apparently been a resurgence of the rhinestone. There were "fancy faux gems" everywhere: belts, sandals, purses…
You don't see a lot of rhinestones up here, although the gold-plated, nameplate necklaces that Jersey-girls seem to love definitely hold their own in the garish jewelry contest 😉
Now, back to cookies and stuff…
The theme for the Dell cookies was "beachy".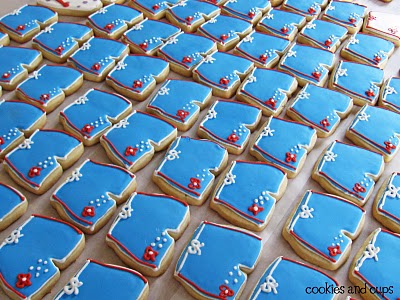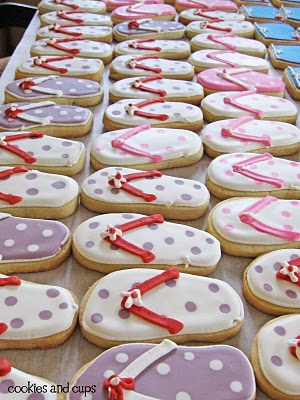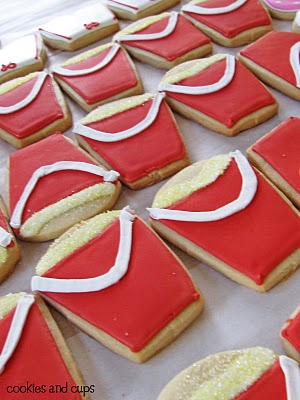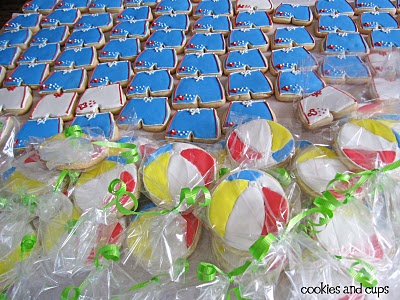 This is about 1/4 done with the bagging and tying with curling ribbon…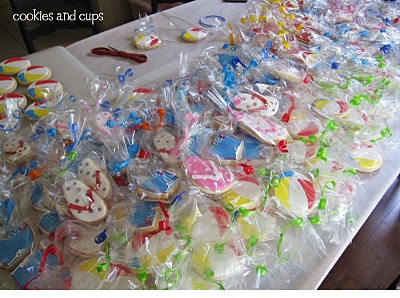 Lesson learned: don't underestimate the bagging process. It took a long time.
So there you have a little glimpse into my latest big project.
I have been busy lately with stuff, but while we are on the subject of beach, I did this order a few weeks ago for a beach-themed wedding shower: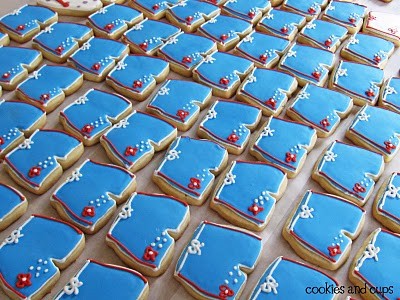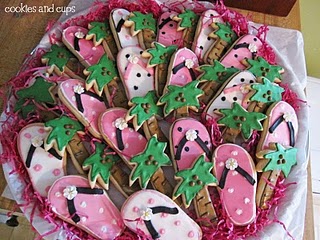 they also wanted some assorted cookies along with the sugar cookies…
I made Chocolate-toffee chip, Snickerdoodle and White chocolate Kit-Kat cookies…they were YUM!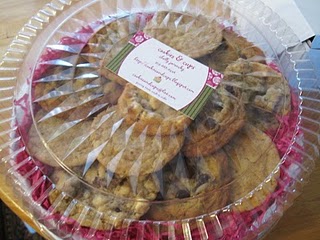 they also ordered a version of this cake that I have made before.
So, there you go…I will tell you I am beached out…until next time 🙂