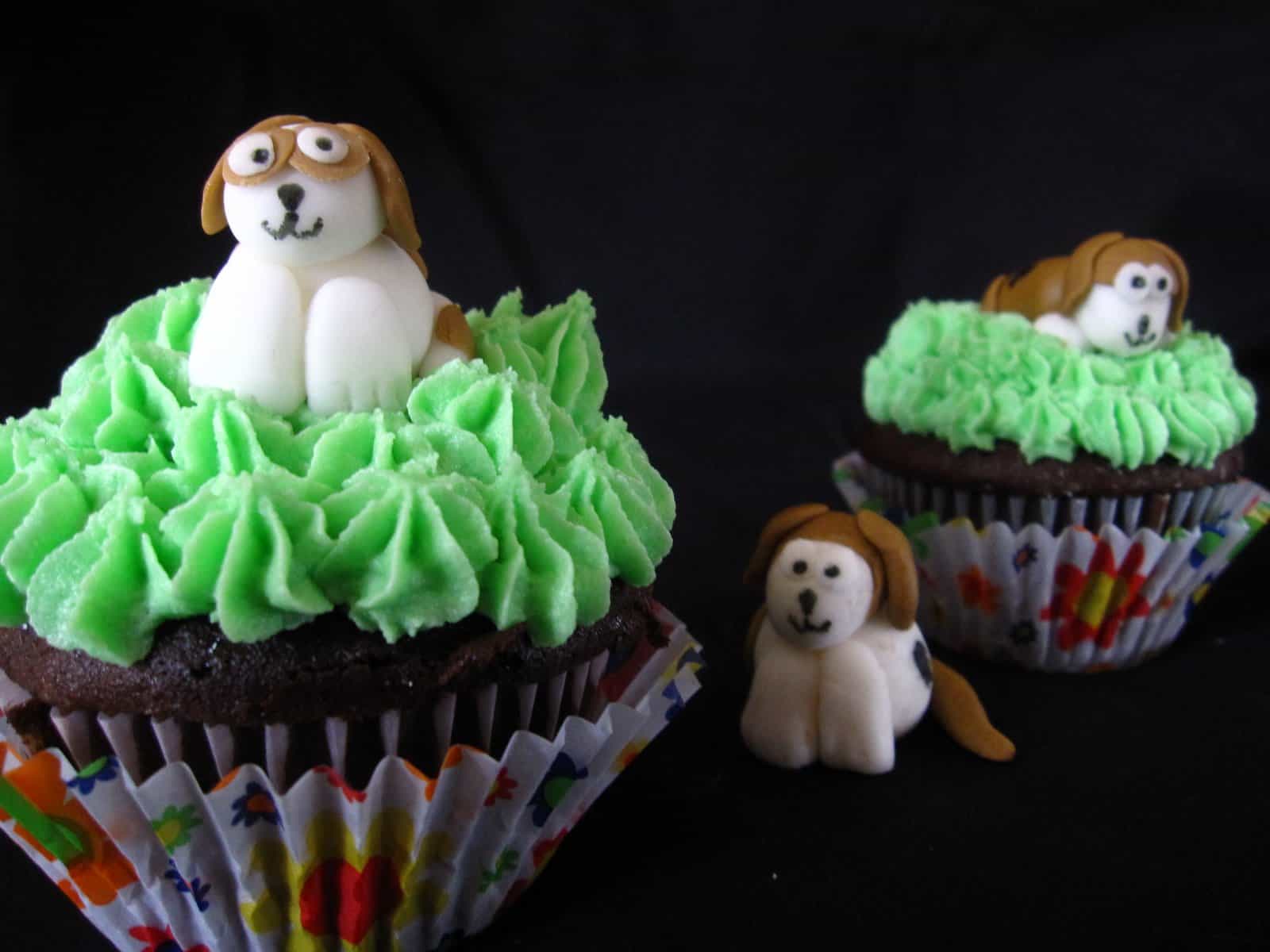 I made these Beagle cupcakes in honor of our recently departed Beagle's birthday. They came out cute and the kids loved them.
We ate them in her honor!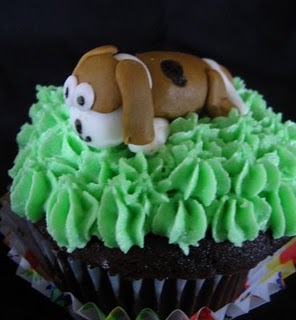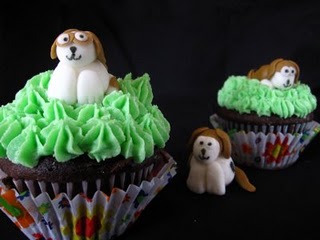 In the past year or so I have jumped on the fondant bandwagon, so being a little bit of a newbie I have questions. I have mostly worked with Marshmallow fondant that I make (which tastes really good)…but have heard that Satin Ice fondant is really good too. I have tried the Wilton fondant and thought it tasted grody…and it's all about the taste, right?
Question to any readers…what tools/brand do you use when working with fondant that you couldn't do without?
Thanks, I love reading comments!