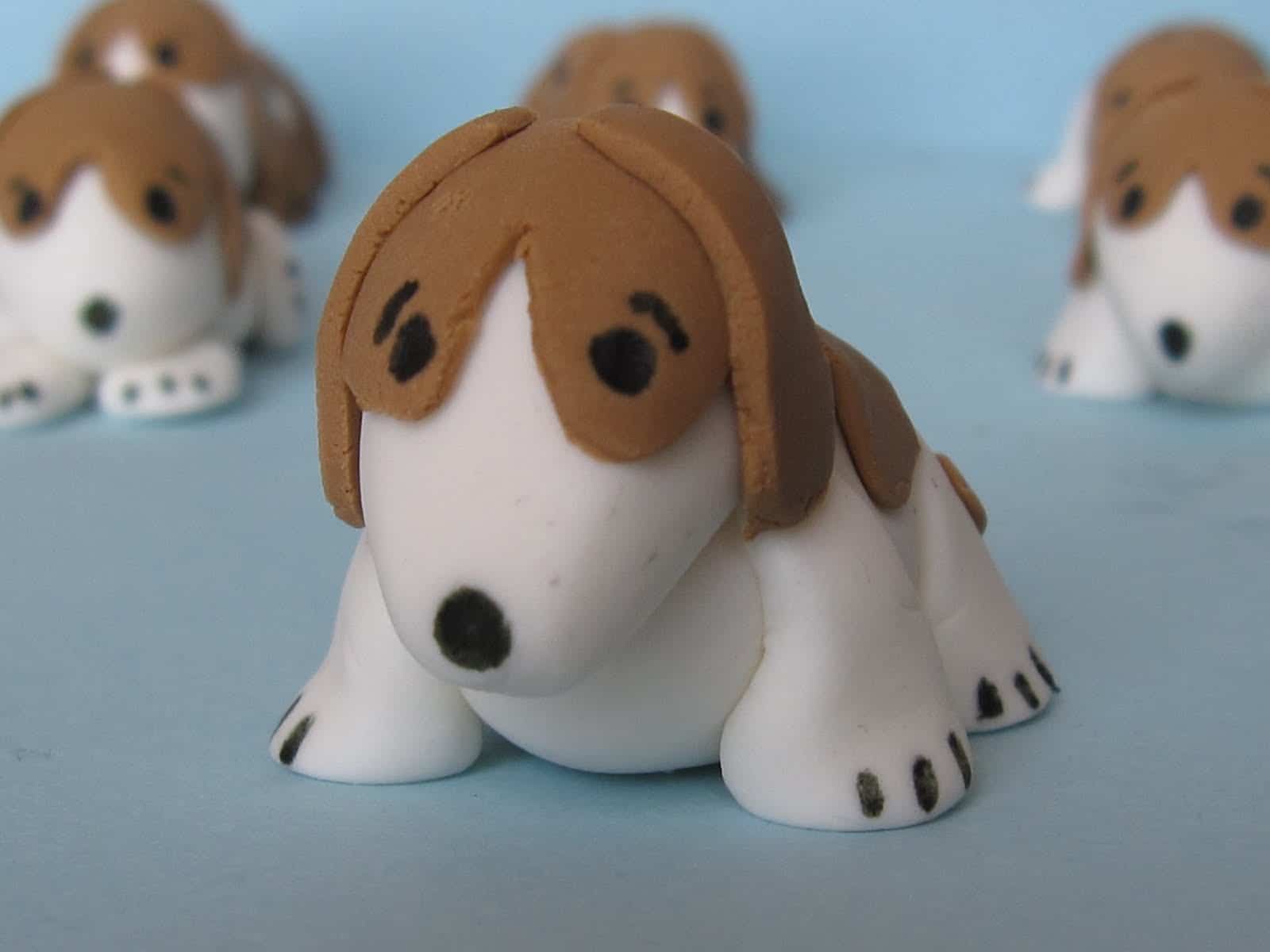 I got an order recently for cupcake toppers….specifically, Beagles and Bassinets.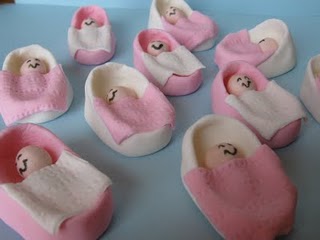 They're for a baby shower, and that's the theme! Beagles and Bassinets~isn't that cute?
So, here's how they turned out…
I wish I could have put one on a cupcake to show you for size proportion (they are about the size of a medium strawberry) and also for cuteness, but I didn't make any extras. By the time I was done with them they didn't even look like beagles anymore, just some weird brown and white dogs…you know like when you write the same word over and over and it doesn't look like a word anymore, just a random group of letters…the same thing with the beagles! I looked at them the next day to get a little perspective and decided that,indeed, they did look like beagles…phew!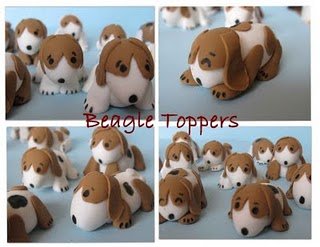 For those of you out there who work with fondant regularly I give you a high five… While it is basically like playing with Play-Do it is really time consuming. Hope they arrive safe and sound!