I'm popping in today with a fun round up of my Best No Bake Desserts!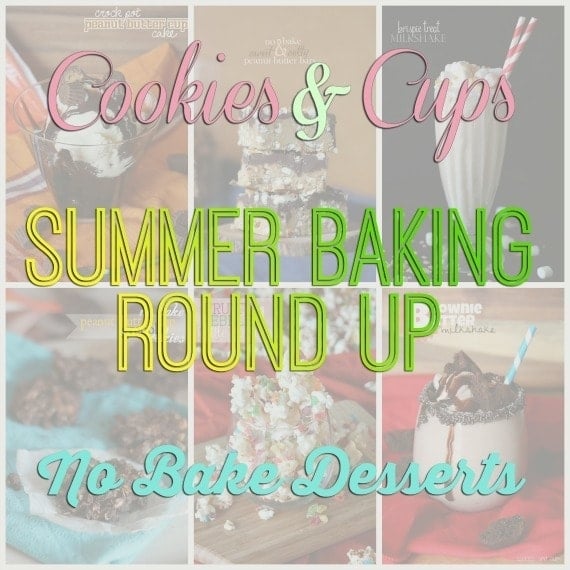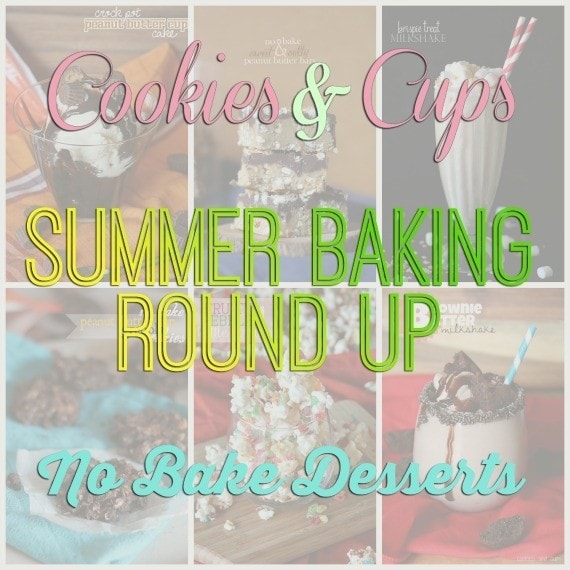 The summer heat is officially in full force!
And while we all still want dessert, we might not love turning on the oven right about now.
Well, folks…problem solved! I've rounded up some of my favorite no-bake desserts here for you as a quick and easy reference!
Let's get started!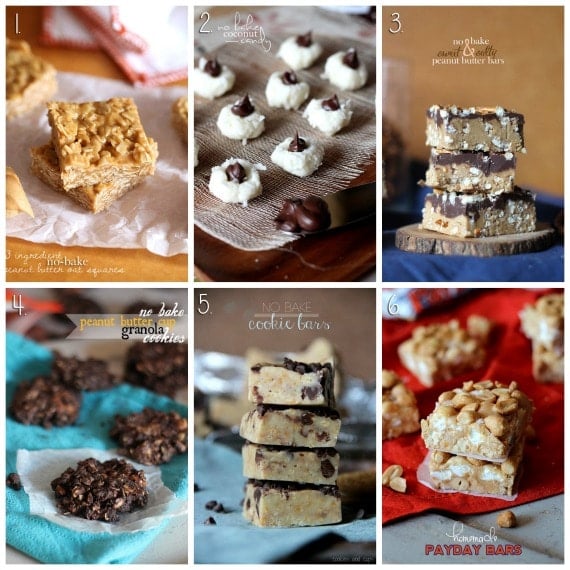 1. 3 Ingredient No Bake Peanut Butter Oat Squares. These Bars are actually borderline health food! Well, in my world they are! Oats, HOney and Peanut Butter are the only ingredients in these simple bars…I keep them in the fridge to stay firm and grab them for breakfast regularly!
2. Easy No Bake Coconut Candy. These Coconut Candies are outrageous! Super sweet, super simple and super pretty! That's a lot of supers!
3. Sweet and Salty No Bake Peanut Butter Bars. These bars a re a crowd pleaser. They are basically like a giant peanut butter cup with pretzels too. Sweet and Salty Perfection.
4. No Bake Peanut Butter Cup Granola Cookies. These might not be the most attractive of cookies, but they are so yummy! And I made them on the grill. Long story!
5. No Bake Cookie Bars. Oh my gosh you guys..these bars have Golden Ores, sweetened condensed milk and love mixed in. Do it.
6. Homemade Pay Day Bars. These are some of my most favorite no bake bars of all time! One of my best friend's gave me her mom's recipe and the rest is history!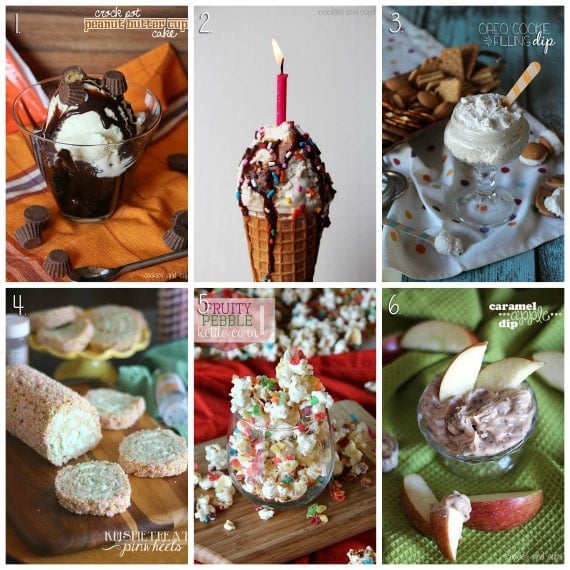 1. Crock Pot Peanut Butter Cup Cake. This one is a keeper on hot days when you need a little cake. All crock pots heat differently, though so keep that in mind for the bake time!
2. Birthday Cone. Well, just fill a cone with frosting, add ice cream and you're set! Super simple…super delish!
3. Oreo Cookie Filling Dip. Yeah, this one is self explanatory. The Oreo guts. You all know you want it.
4. Krispie Treat Pinwheels. LOVE these. It's a ginat rolled up slice of krispie treat with frosting. Boom!
5. Fruity Pebble Kettle Corn. Love me some kettle corn and this one is my favorite of all time. Because Fruity Pebbles rule my world.
6. Caramel Apple Dip. This is so yummy and creamy you might want to go at it with a spoon.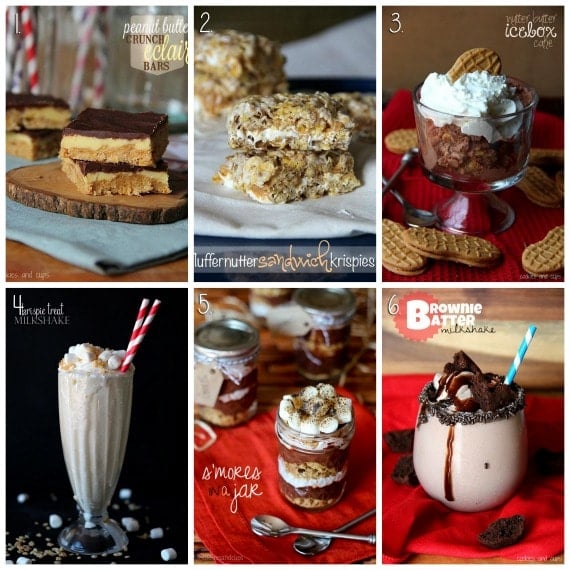 1. Peanut Butter Crunch Eclair Bars. Pure genius I tell you. Make these for sure!
2. Fluffer Nutter Sandwich Krispies. I'm getting another kind of cereal involved in the "krispie treats"
3. Nutter Butter Ice Box Cake. Your own mousse makes this simple "Ice box Cake" outrageously good!
4. Krispie Treat Milkshake. Milkshakes + Krispie treats = Win
5. S'Mores in a Jar. These cute little guys are worth buying Mason Jars for. I swear it.
6. Brownie Batter Milkshake. There is no explanation needed here.
Of course I have loads more No Bake recipes here on my site. CLICK HERE for all of them!
AND it's currently Milkshake Week on my site, featuring more No Bake desserts, of course! Check out my Peanut Butter Pretzel Milkshake and My Birthday Cake Milkshake!