I've got the best game day food for you today! Appetizers, meals and sweet treat ideas for you to make your party delicious from start to finish!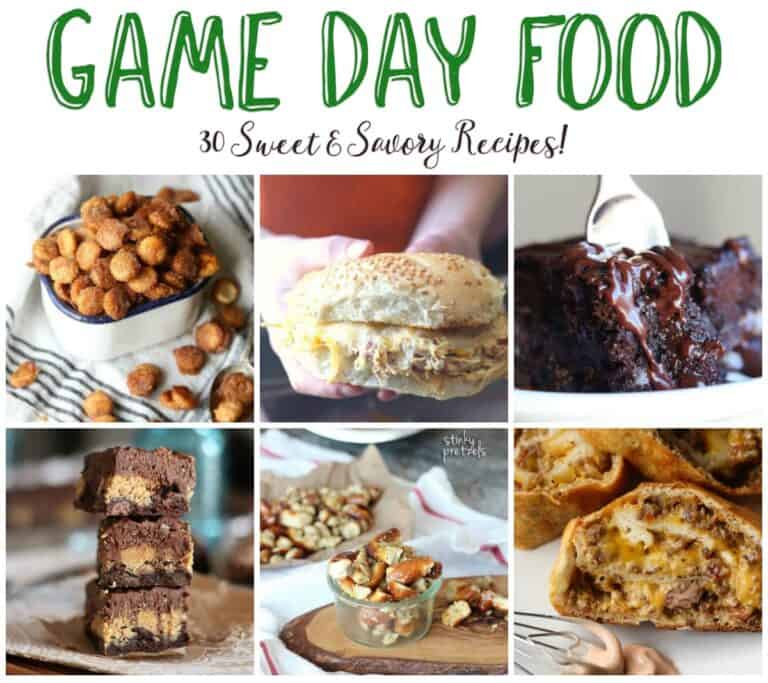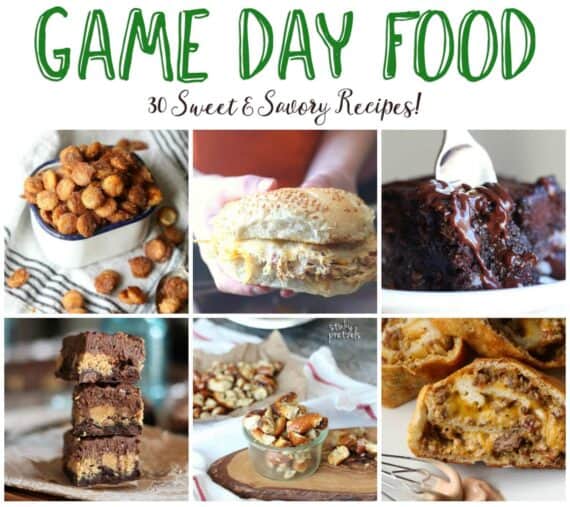 So the Superbowl is this weekend. I am ALL about Game Day food. All.About.It.
Do you go to a party? Throw a party? Party in your jammies?
We stay home on Super Bowl Sunday. It's our little tradition. We used to always to go parties at friend's homes, but I've learned I am a little cranky when it comes to Super Bowl parties. First, no one is EVER quiet during the commercials. So annoying. Secondly, Monday is just there lurking…
I mean, shouldn't Super Bowl parties end after the halftime show? Everyone has to go to work/school the next day…and by halftime you've had your fun. Just end it, and watch the second half on your own couch, in your sweatpants. Because after the first half of gluttony you're really ready to put on your sweats by the third quarter.
1st Half Super Bowl Parties…let's start a movement!
But in the meantime, let's plan your menu. Because we all know it's really about the snacks.
I've divided the categories essentially into appetizers (snacks), meal-ish food, and desserts. Pick one (or many) from each category and you'll have all your bases covered!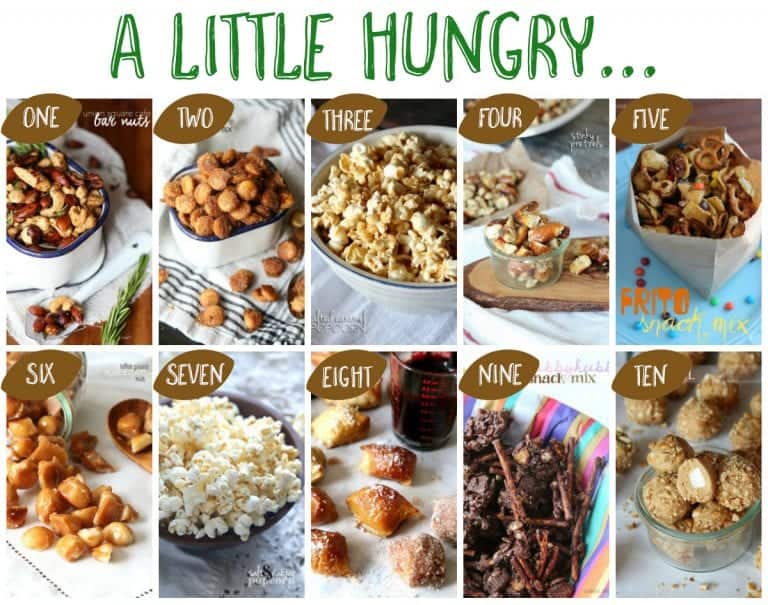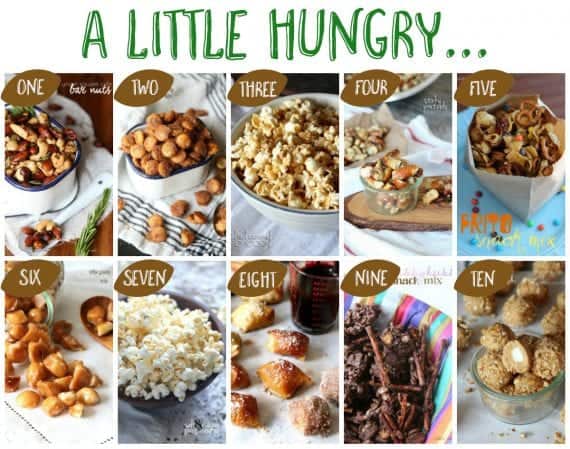 Union Square Cafe Bar Nuts / 2. Salty Churro Snack Mix / 3. Salted Caramel Popcorn / 4. Stinky Pretzels / 5. Frito Snack Mix / 6. Toffee Glazed Mac Nuts / 7. Salt and Vinegar Popcorn / 8. Soft Pretzel Bites / 9. Chubby Hubby Snack Mix / 10. Salted Nut Roll Bites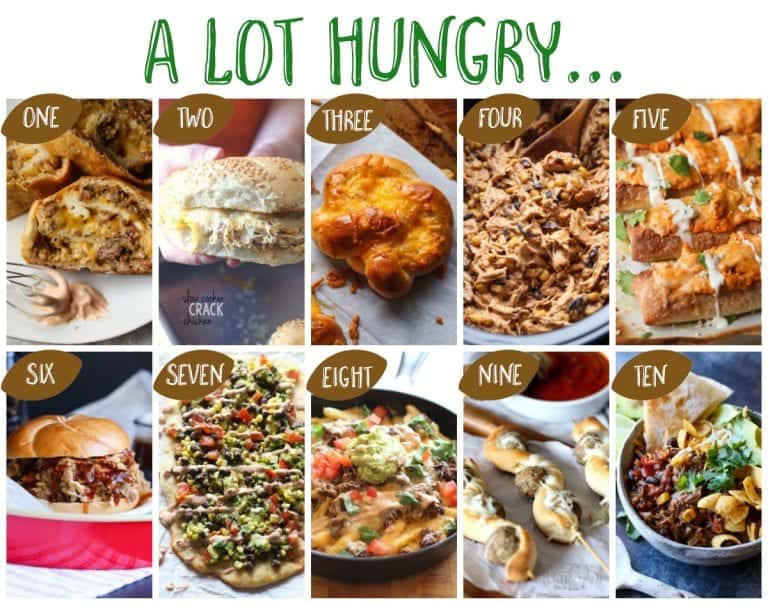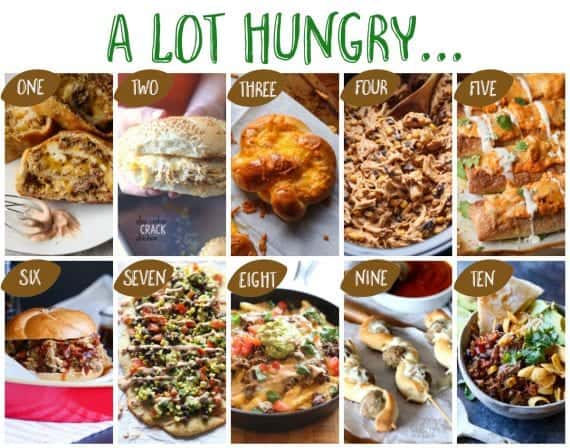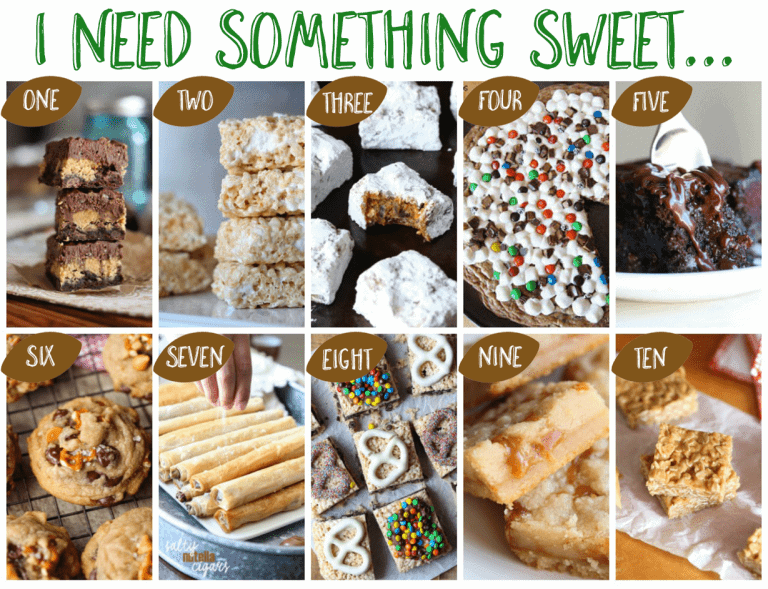 Peanut Butter Crack Brownies / 2. Perfect Krispie Treats / 3. Man Bars / 4. Cookie Pizza / 5. Earthquake Cake / 6. Sea Salt Butterscotch Pretzel Cookies / 7. Salty Nutella Cigars / 8. Trashy Treats / 9. Salted Caramel Butter Bars / 10. 3 Ingredient No Bake Peanut Butter Oat Squares
I hope this has given you a little inspo for your upcoming party! I highly recommend mix and matching from each category 🙂
Save