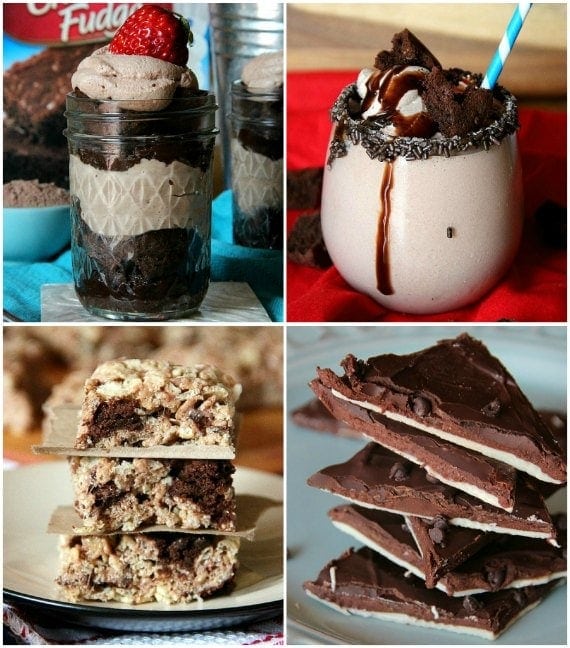 Brownie Batter week has officially ended.
I am in mourning.
I am also exhausted! Trying to start a food trend on the internet is hard work.
BUT with the help of my bestie I think we did a pretty alright job of it.
We worked our brownie batter out.
Let's look back at the week.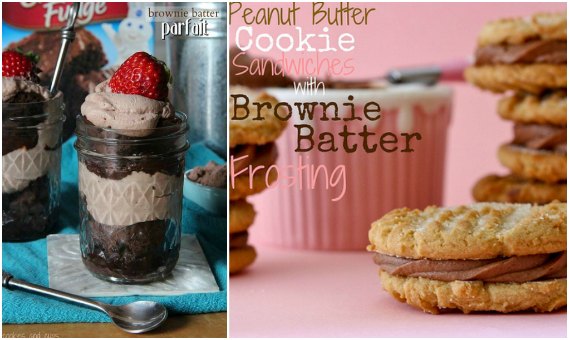 First up we had Brownie Batter Parfaits and Peanut Butter Cookie Sandwiches with Brownie Batter Frosting.
Then we had a crazy awesome Brownie Batter Cupcakes and a Brownie Batter Milkshake. Seriously now.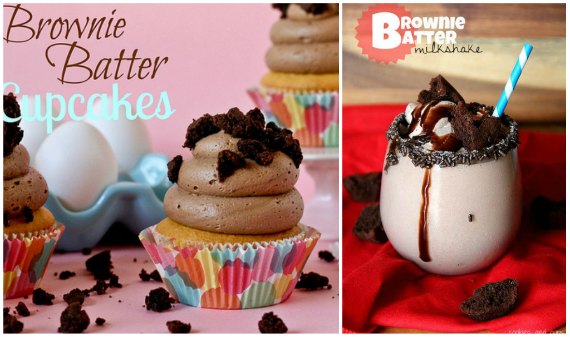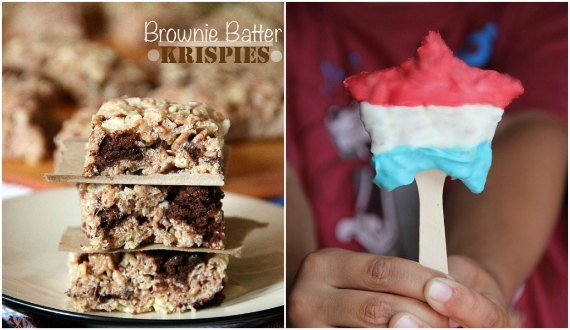 I made some Brownie Batter Krispie Treats and then I used those same krispie treats and turned them into a Patriotic treat.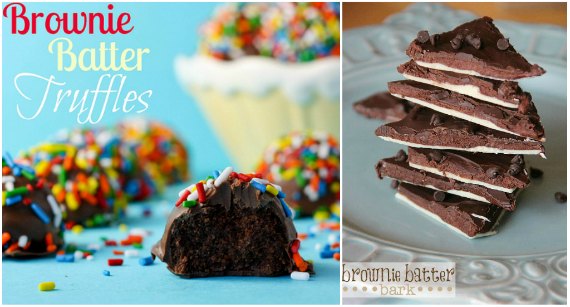 And finally rounding out the week, we both went no-bake…Kristan did Brownie Batter Truffles and I did Brownie Batter Bark.

What ended up being really great about this week is we even inspired one of our friends to join in…Do you guys know Lauren? She made these amazing No-bake Brownie Batter Cheesecakes…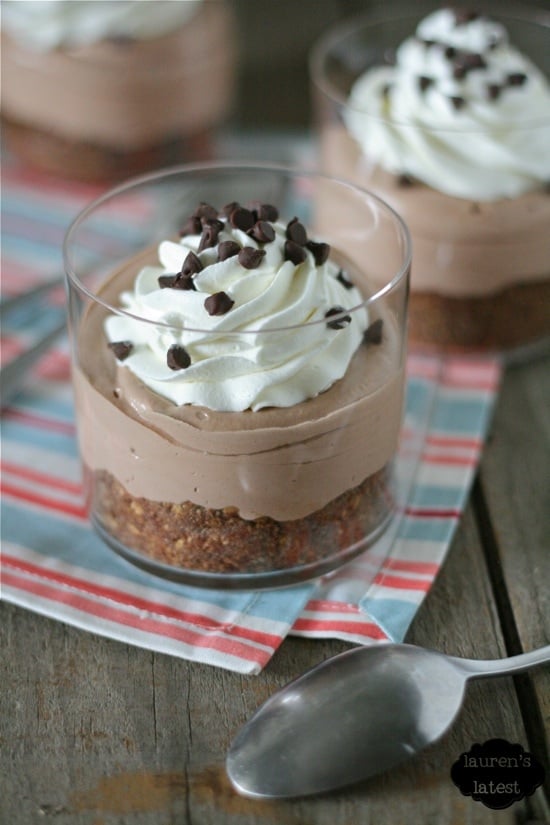 Love that!
Beyond Brownie Batter I was also busy over at my other site.
We man-judged…have you voted?
We talked True Blood, Real Housewives of New Jersey and The Bachelorette…I even shared a some of my favorite summer stuff.
Also, if you subscribe to my site via RSS feed or email (on the right sidebar), you might have noticed a change. I no longer have the whole post visible via feed, but just a short excerpt. I have gotten quite a few emails and messages regarding the change. Here's my reasoning…I really want you guys to come and visit my site. Why, you ask? Because this site is my job and it's only really profitable if you show your smiling face around these parts…it's that plane and simple. I appreciate every last person who subscribes, so I hate to lose readers based on this simple change…I hope the money stuff doesn't turn you off, it's just the facts.
Hope you have a great weekend!