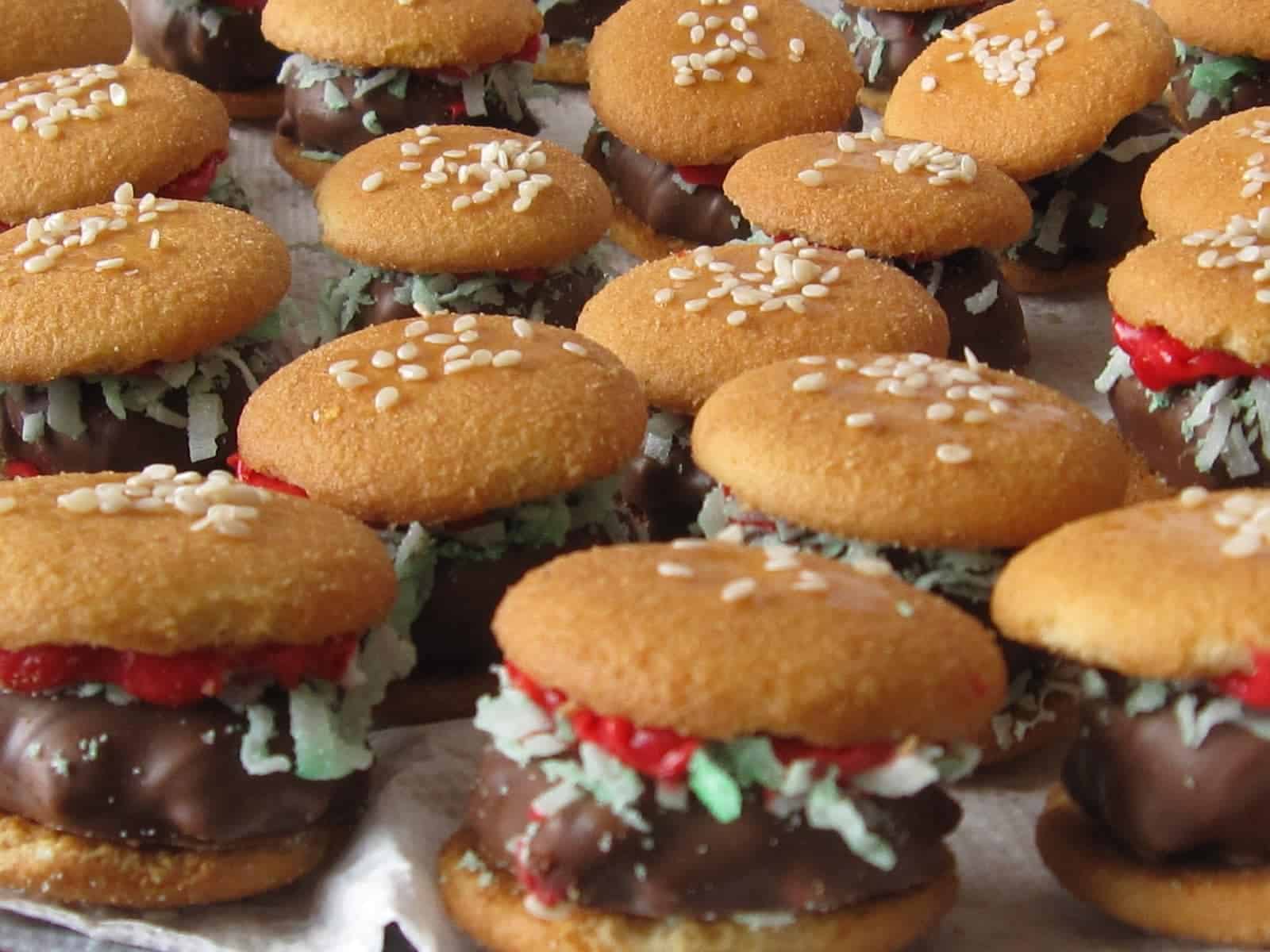 I was itching for a project for my littlest guy and I to do today and came across this cute idea on noshwithme.com . She assembled little "hamburgers" using Nilla Wafers! What a cute and easy idea! I tweaked her's a little and came up with something a little more to my liking…here's how they came out: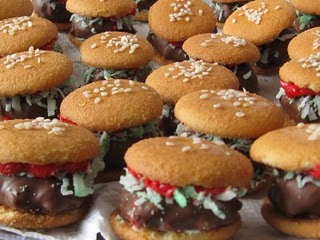 I used Reeses Clusters as the "meat"…she used Peppermint patties, which would be really cute, but they aren't a favorite in my house.

You could use any chocolate candy that was about the size of a Nilla Wafer and was relatively flat.
Here's how we did it:
Preheat oven to 300
Place the bottom Nilla Wafers (upside down) on a parchment lined
cookie sheet
and put the Reeses on top.
Next I put about 1 cup shredded sweetened coconut in a ziplock and added a little green food coloring and shook it up to make the coconut green.
Pop the cookies and candy into the oven for 1 – 1 1/2 minutes…you want the chocolate to get glossy, but not to melt!
As soon as you pull them out of the oven sprinkle the lettuce (coconut) on top and press it gently so it sticks.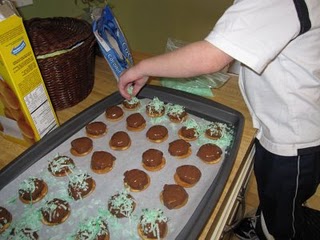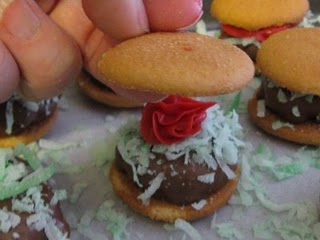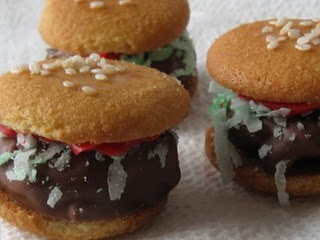 Now here's where you can use your imagination and put whatever you like on your burgers. We added a dab of red icing on each to be the ketchup and then pressed the top Nilla Wafer on so it would stay together.

After you have them all together squeeze a few tablespoons of light corn syrup in a bowl and using a clean finger brush it lightly on top of each bun.
Finally sprinkle the sesame seeds on and press lightly so they stick to the corn syrup.
TAA-DAAA! Little mini burgers! Too cute!