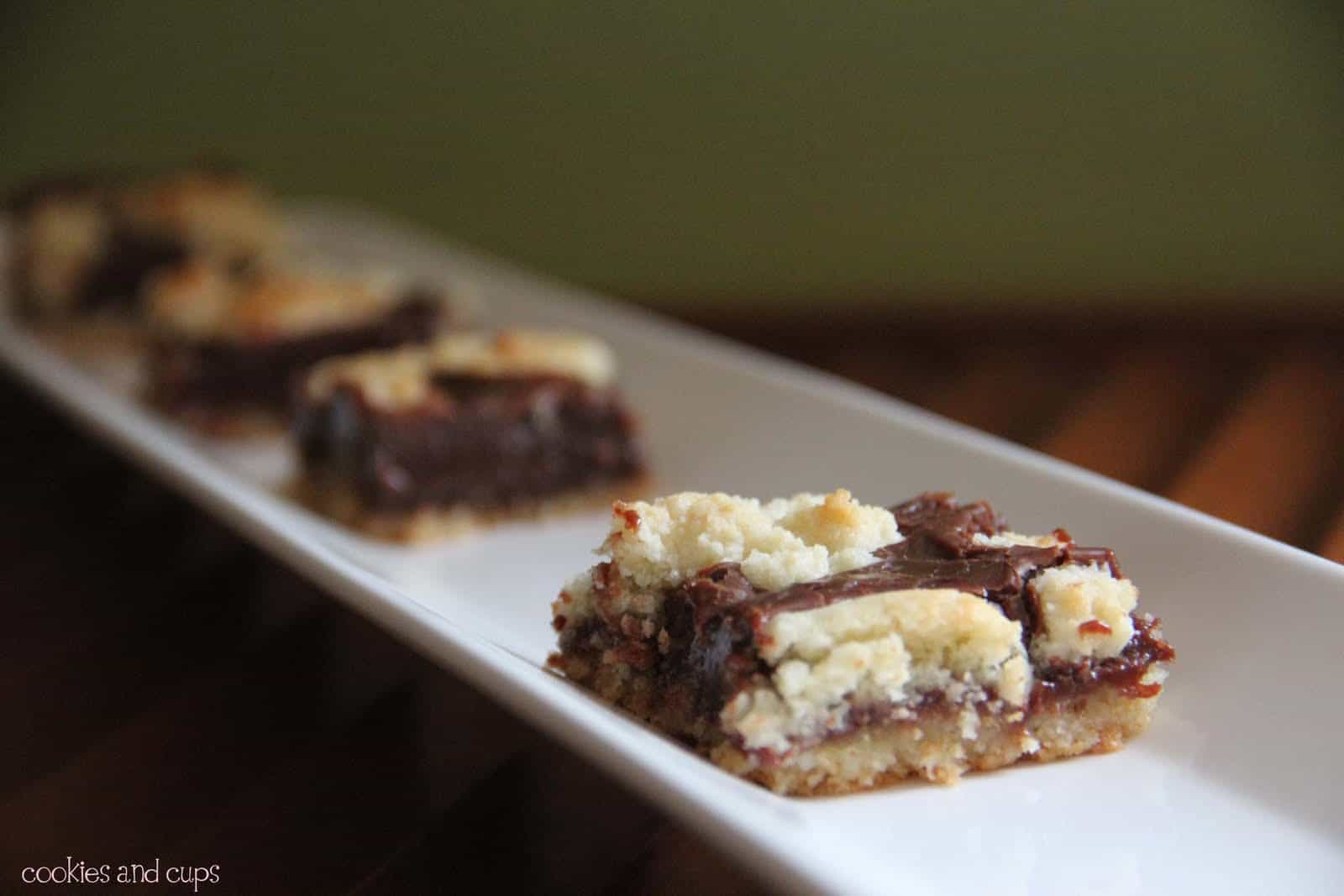 These Black and White Cookie Bars start with a cake mix! So easy and yummy!
I'm all about a short cut.
Don't you love driving with someone and you take a detour and they're all, "Where are you going?" and you're all, "oh, it's just a short cut".
You get there minutes faster and they think you're super smart for knowing alternative routes.
I mean, I imagine it would feel really awesome.
Because it generally doesn't go that way for me.
I suppose I think short cuts are impressive because I spend most of my time in the state of lost confusion.
Blame it on my internal compass or my easy distractability but unless I am headed to the mall or supermarket there is a very strong chance I will make a wrong turn.
I am the woman searching aimlessly for her car in the parking lot.
I am the woman making the illegal U-turn because I missed the entrance.
I like to think that my mind is just so busy thinking up super smart stuff that directions aren't my first priority, but the reality is that I'm more likely to be singing along with
Young MC
than pondering life's difficult questions.
So needless to say when I find short cuts that are spot on I try to brag about them and let everyone know how smart I am to have discovered a new path.
I'm all about the bragging.
Short cuts for me don't end (or begin) on the open highway. I take short cuts in the kitchen too…and as on the road, I win some and lose some.
I'm gonna share a winner with ya today.
Using cake mixes to build on in recipes is a favorite of mine.
Not only are cake mixes cheap, but they are a quick way to make special treats.
I'm not a food blogger who looks down on cake mixes, I encourage them actually!
It's always nice to bake from scratch, but in life's reality there isn't always time.
So short cut it up 🙂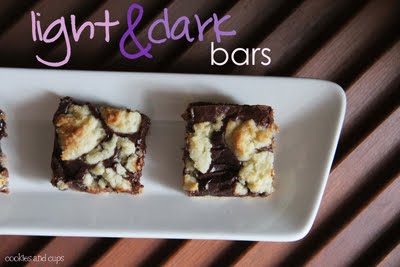 Light and Dark Bars
recipe from my mom's recipe box..she credited Woman's Day
1 box white cake mix
2 eggs
1/3 cup oil
1 (14 oz) can sweetened condensed milk
1 cup semi-sweet chocolate chips
1/2 stick salted butter (1/4 cup)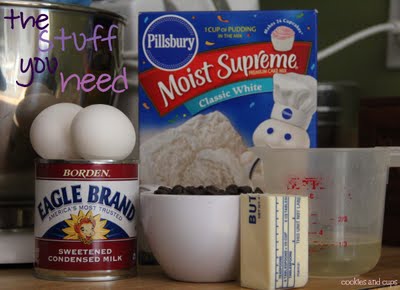 Preheat oven to 350.
Spray a 13 x 9 baking pan lightly cooking spray.
Beat cake mix, eggs and oil in a large bowl with mixer until
blended (about 30 seconds on medium)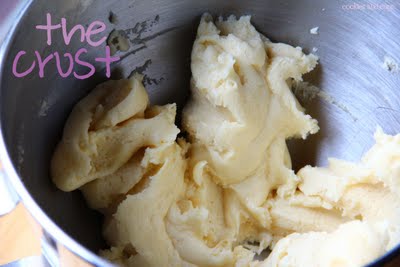 Press 2/3 of the dough into pan.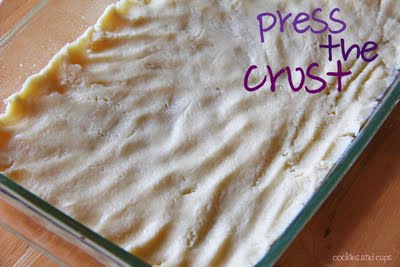 Microwave condensed milk, chocolate chips and butter in a bowl on high
for 1 minute.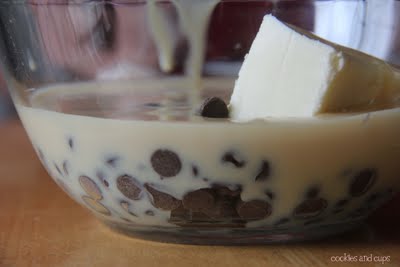 Stir until smooth. Pour mixture over crust.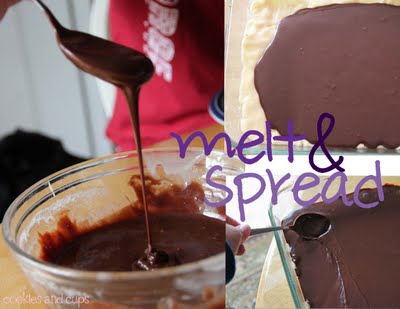 Crumble the remaining 1/3 dough over the top of the chocolate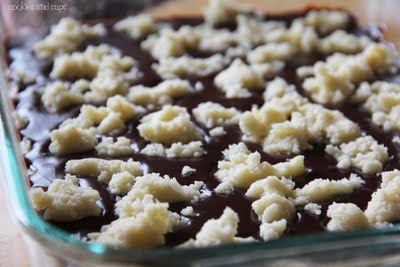 Bake 20 to 25 minutes until lightly browned.
Cool and cut into bars.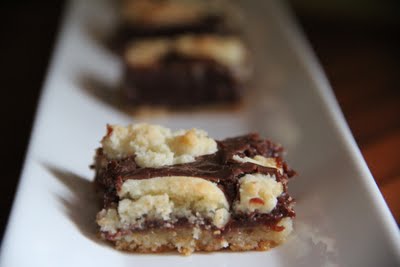 So I'm going to start a series, once a month or so, on favorite cake mix recipes.
If you all have some to share let me know, I'd love to feature recipes that are your favorite!