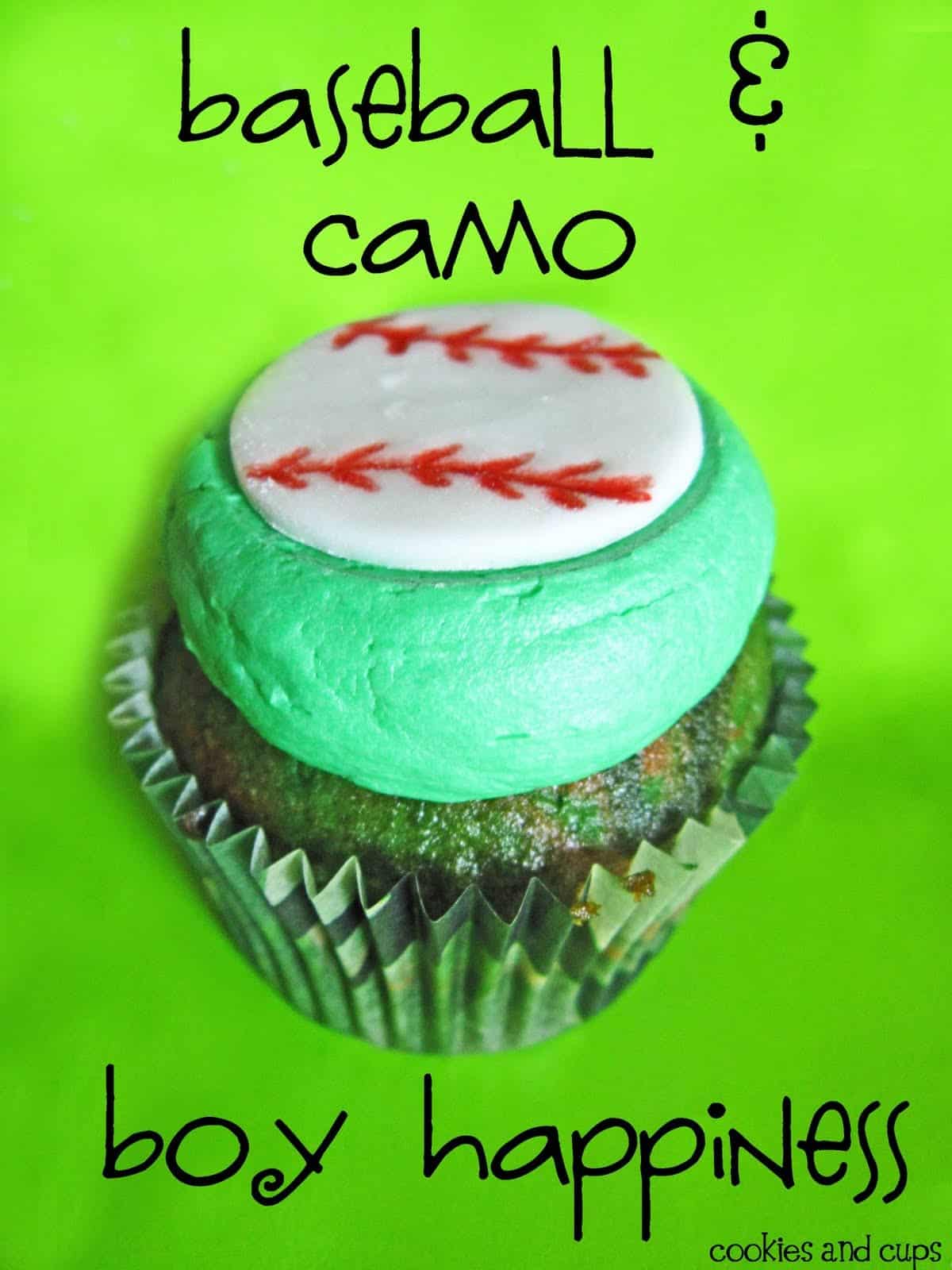 So, I am not much of an outdoorsman.
It's unfortunate for my husband.
He loves being outside and getting sweaty.
He likes to hike on trails.
…and while we're on the topic of hiking…isn't hiking just walking?
Like, it sounds better if I say, "Phew, I just got back from a 3 mile hike"
rather than…
"Phew, I just walked the streets of my neighborhood while chatting with my girlfriend for the past hour."
I think I will say "hike" from now on.
Anyway…
The hubby also loves to camp…me, not so much.
The thought of sleeping outside in a tent, exposed to "the elements" is NOT my idea of a fun night.
Don't get me wrong, I love the "pre-camp". You know…the campfire, the s'mores, the camaraderie. But when it's time to turn in for the night I say sayonara to the campers and enjoy my night of slumber in the warmth of my 500 thread count sheets that are conveniently bug-free. I do not enjoy the noises that the woods make. I do not enjoy tossing and turning worrying that some sort of creepy-crawler is going to make it's home in my ear canal.
No thanks.
So, I sorta think it's a mature decision on my part to remove myself from the situation. I'll catch you campers in the morning…when the sun is up and I am refreshed. I think I am doing the pro-campers a favor by not being a fun-sponge…because trust me on this. I WILL suck all the fun out of the situation. You have not heard complaining until you have heard me in a musty sleeping bag at 2:00 am. I will nag worse than a hungry 3 year old in the middle of Toys R Us 1 hour past nap time.
It's a fact.
But, here's where my world meets the outdoors…
Camo cupcake liners.
Cuteness to the 10th degree!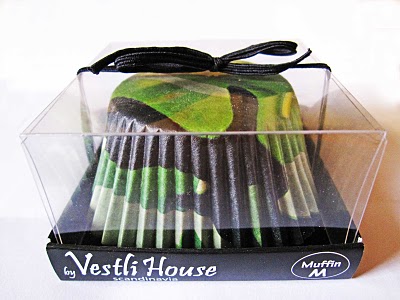 Since I was using the camo liners I wanted to try and make camo cupcakes…
They were for my son's baseball party, so I added a baseball on top made from rolled fondant. His team's color was hunter green, so it all worked out!
To make the cupcakes appear camouflage I separated the batter into 3 colors…green, brown and dark green.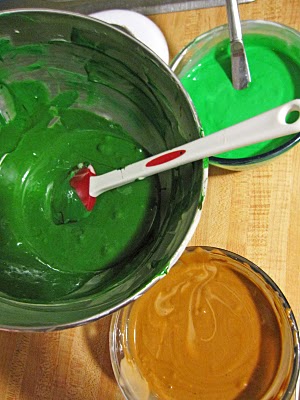 To get the dark green color I used green and brown food coloring.
I added 1 Tbsp of each color to the liners and swirled a bit with a knife.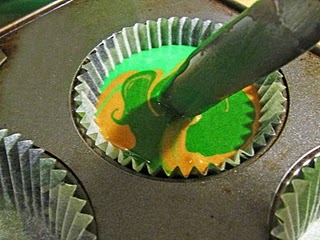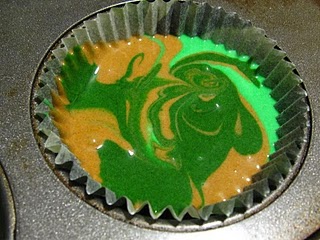 They baked up great. I like that you can't tell where the liner ends and the cupcake begins!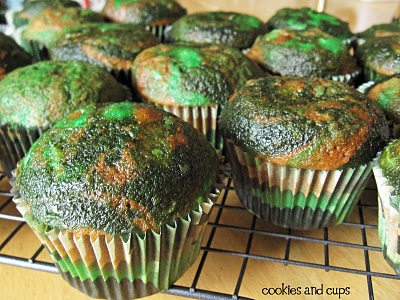 I frosted them with a dollup of green frosting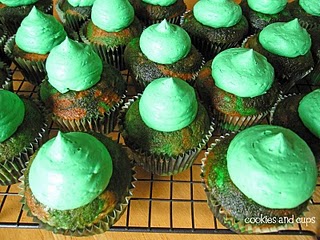 and the fondant baseball.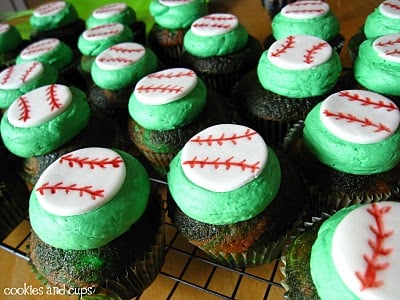 Here's what it looked like when you took a bite…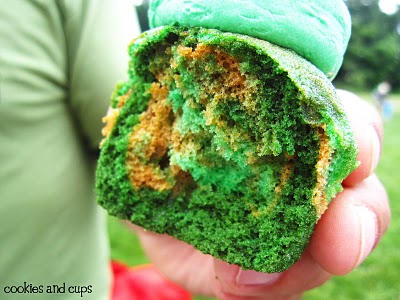 This is my contribution to outdoorsiness…ya like?