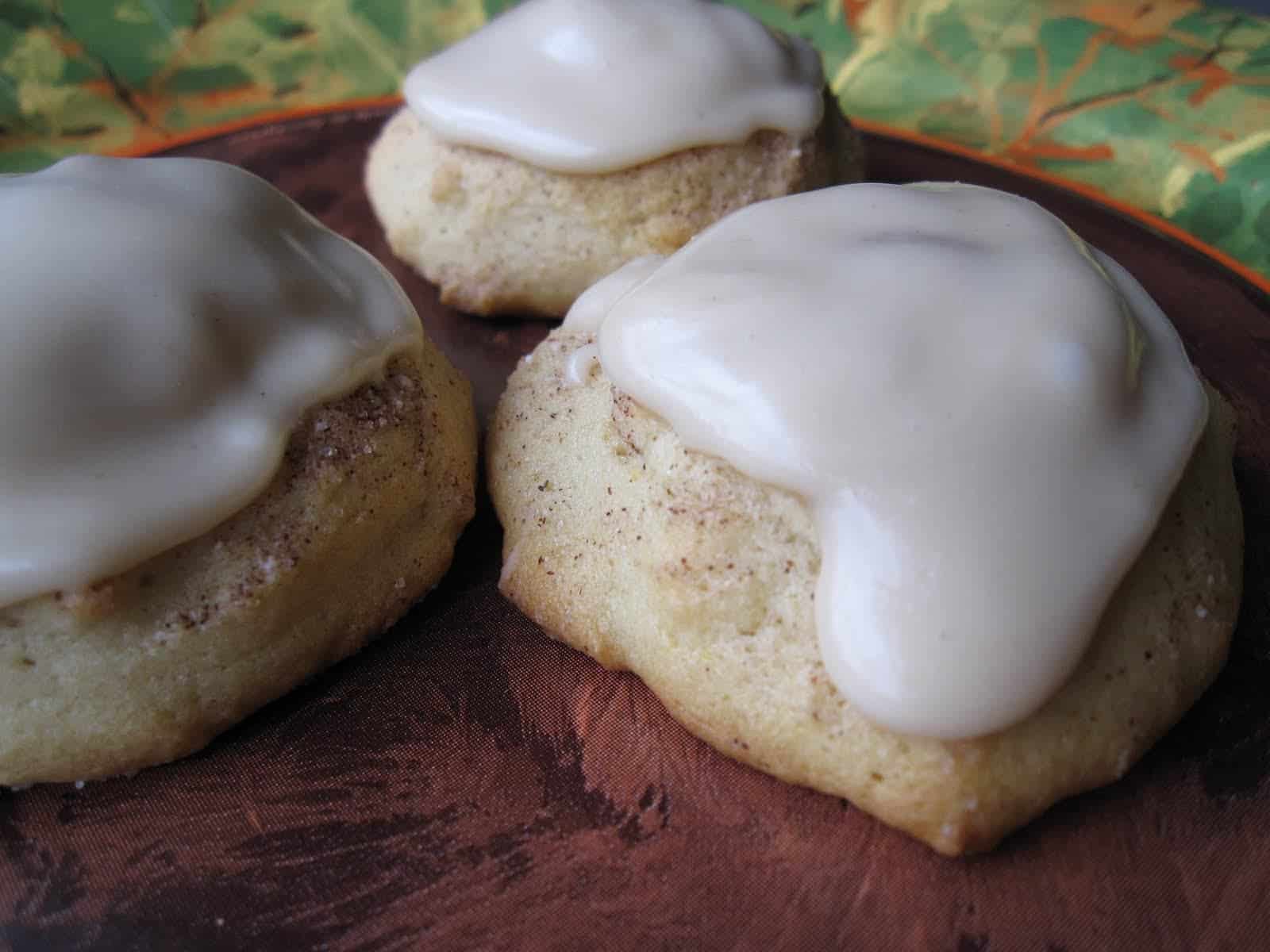 So, is everyone getting ready for their Thanksgiving spreads? I am – kinda. Luckily I am never the host of Thanksgiving, so I get designated to bring desserts and/or appetizers. And, really, those are the easiest and most fun, right?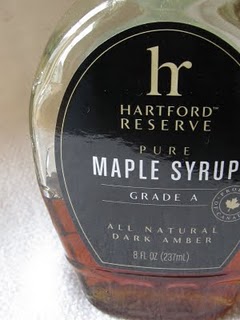 So, since I have a few minutes to kill (yeah, right) I will post about these unusual, but yummy cookies I made a few weeks ago.

We are huge Snickerdoodle fans over here, my husband being the leader of our brigade…so I decided to try something new with them.
How about this…

the Mapledoodle.


Isn't that funny?
It's a snickerdoodle type cookie, basically with the sugar replaced with maple syrup. The real stuff, no Aunt Jemima here please.
They were really good, but as you can see from my pictures I added a glaze…very un-doodle-like. Because while they were delicious on their own, they just needed a little something. I am not a scientist, but using the syrup instead of sugar changed the cookie all around and made it lighter and more cakey.



Mapledoodles


Preheat to 375

Line baking sheet with parchment

1/3 cup softened butter
2/3 cup maple syrup

3/4 t. baking soda

1/2 t. cream of tartar
1/4 t. salt
1 egg
1 1/2 cups AP flour
cinnamon sugar:
1 T. sugar

1/2 t. ground cinnamon
Beat butter on medium high for approx 30 seconds, until fluffy.
Add maple syrup, baking soda, cream of tartar and salt.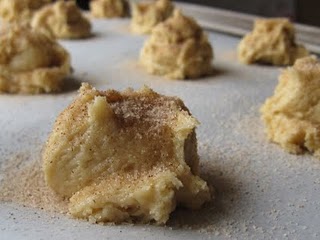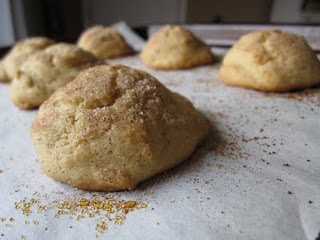 Beat on medium until combined scraping sides of bowl.
Add your egg and and mix until incorporated.
Add flour slowly, on low until just combined.
Now, your dough will be sticky because of the syrup, so drop by rounded teaspoon into cinnamon sugar and roll until coated. If you don't want to do this, drop by rounded teaspoon onto baking sheet and sprinkle with cinnamon sugar.
The only difference is the amount of cin-sugar that will be on your cookie. If you prefer less, then sprinkle, more, then roll.
Bake for 8-10 min until edges are just golden and firm.
Cool on wire rack.
Makes approx 25 cookiesFor glaze (optional):
1 1/4 sifted powdered sugar
1 t. vanilla extract
1/3 cup pure maple syrup.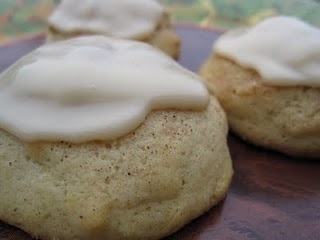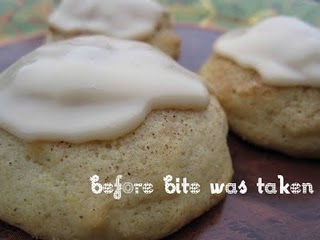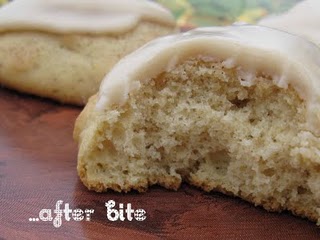 When cookies are almost cooled add a teaspoon sized dollop of glaze to each. Let the glaze set and enjoy!!

I am not a huge fan of the cakey-cookie, but since that was what I got, I decided to do what I would do with cake…frost it. I glazed each cookie with a simple yummy maple glaze and they turned out to be delicious, but if you're not a maple person steer clear of this one because it is loaded with maple goodness.
and…
Hope everyone has a fantastic Thanksgiving and I am thoroughly looking forward to Christmas cookies!