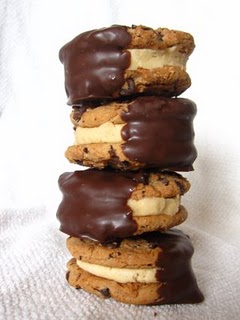 So , here's Pt. 2 in my quest to use all the Chips Ahoy in my house…
Chips Ahoy Peanut Butter Cream Sammies
These are really easy, I mean not baking the cookie and all…

I used some left over Peanut Butter frosting that I had from another project (click here for that recipe)…stuck it in a ziplock and piped it on the bottom cookie…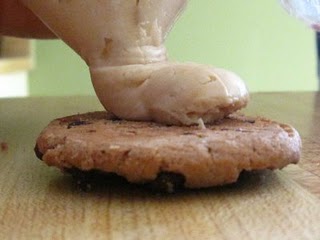 Then sandwiched the frosting with another Chips Ahoy and put the cookies on a waxed paper-lined baking sheet.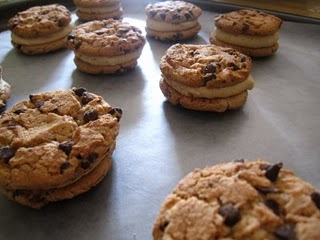 Next I melted some chocolate in the microwave (I always use a tablespoon of shortening when I melt chocolate because it seems to come out a little smoother and slightly thinner ~ but that's your choice)
I dipped half the cookie sammie in the chocolate because I thought it looked pretty that way, but you could easily dunk the whole thing in chocolate…whatever you like.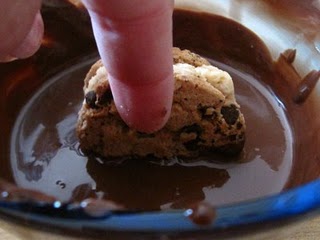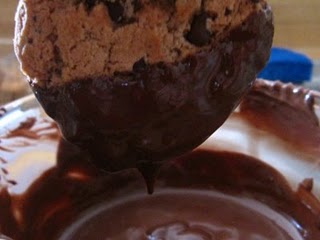 You could also use vanilla cream in the middle which would be great and dip them in white chocolate. Use whatever you have on-hand…
Anyway, they were all gone by the end of the night…what is it about these Chips Ahoy cookies???