Chocolate Poke Cake is for the ultimate chocolate lover! This cake is incredibly easy, starts with a cake mix, and is covered in a chocolate ganache that fills up holes poked in the cake, and then covered in creamy chocolate frosting! Crazy moist and super fudgy this is the perfect cake recipe for any occasion!
Looking for a homemade chocolate cake recipe? Try my Perfect Chocolate Cake!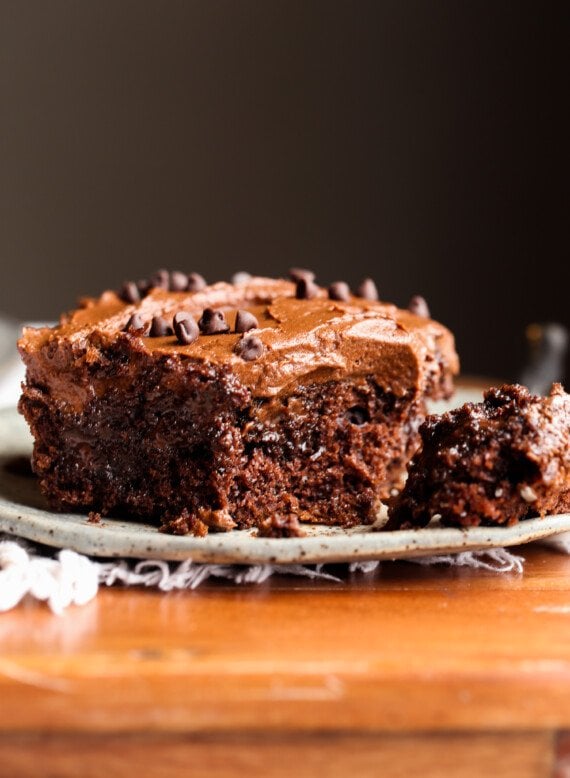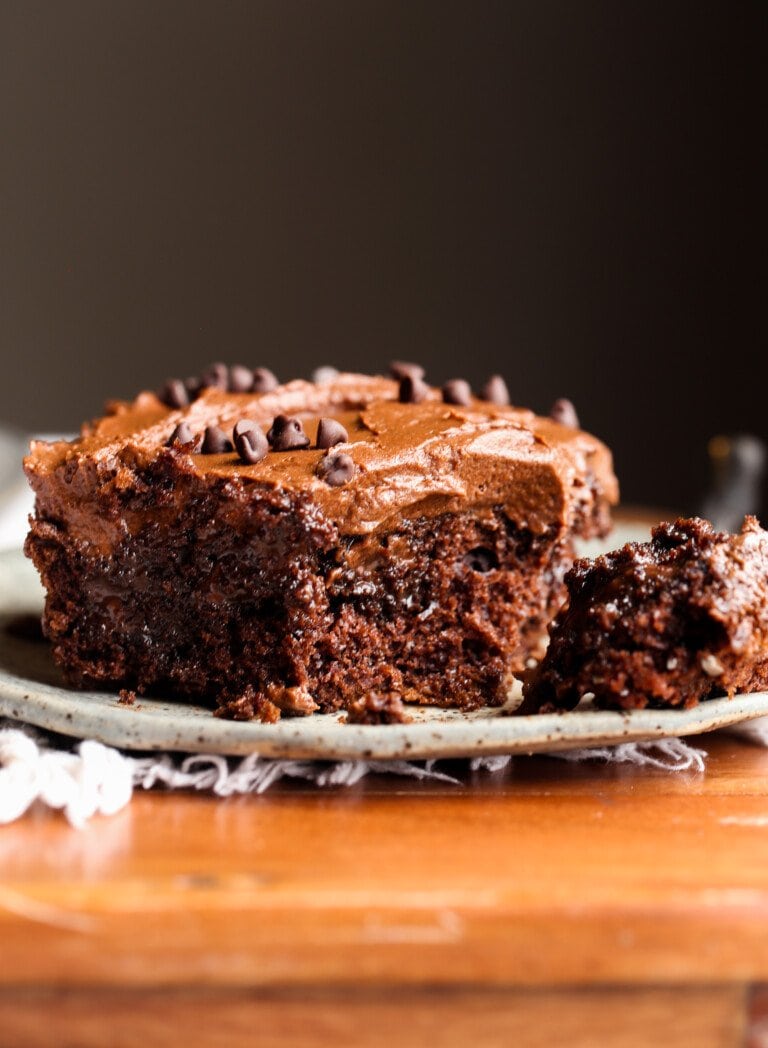 Chocolate Poke Cake Is For the Real Chocolate Lover!
If you're looking for the MOST chocolatey, MOST fudgy, MOST moist cake recipe ever you're in the right place today. I mean look at that picture…can you even?
This cake recipe is so easy to make and incredibly impressive. Serve it with a scoop of ice cream on the side for an extra special dessert. Plus, it all starts with a cake mix that you amp up with a silky chocolate ganache that melts right into the cake and creamy chocolate frosting.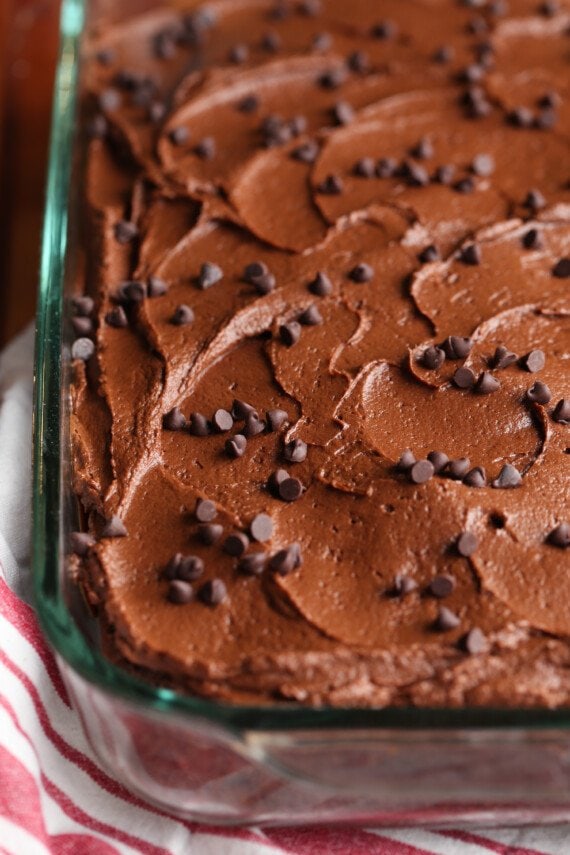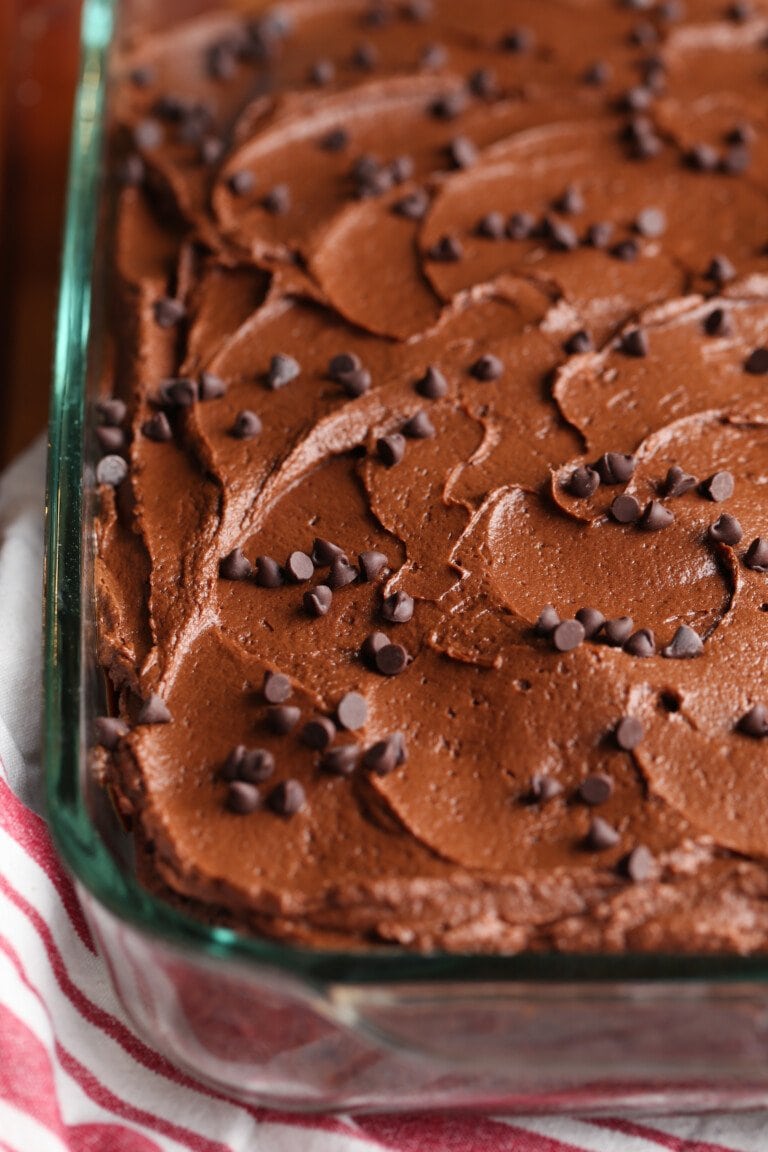 What Is A Poke Cake?
A poke cake is a sheet-style cake baked in a 9×13 baking pan that you literally poke holes into after it's baked. You use the end of a wooden spoon and evenly press it into the cake creating little wells.
In this cake you create an easy chocolate ganache that you pour all over the cake, and it pools in the holes you made with the wooden spoon creating an ultra moist cake.
I top my poke cake off with creamy chocolate frosting, but you could also spread whipped cream on top if you're looking to cut the sweetness a bit.
Poke Cakes Can Be Made Into Other Flavors Easily!
The idea for this cake is simple, and you can easily swap out flavors! You could replace the chocolate cake with vanilla for a marbled style poke cake. Or use white chocolate in the ganache for a white chocolate version! So many possibilities!
Chocolate Poke Cake Starts With A Cake Mix!
Like I said, this cake starts with a cake mix that you bake according to the package directions in a 9 x 13 pan. You can use any brand of cake mix you like, or certainly you can use a from-scratch cake recipe too!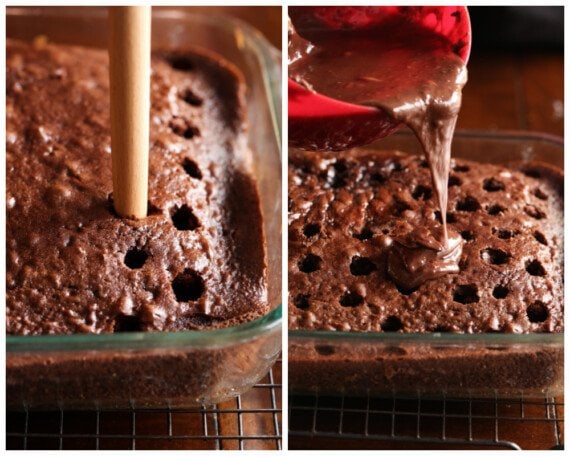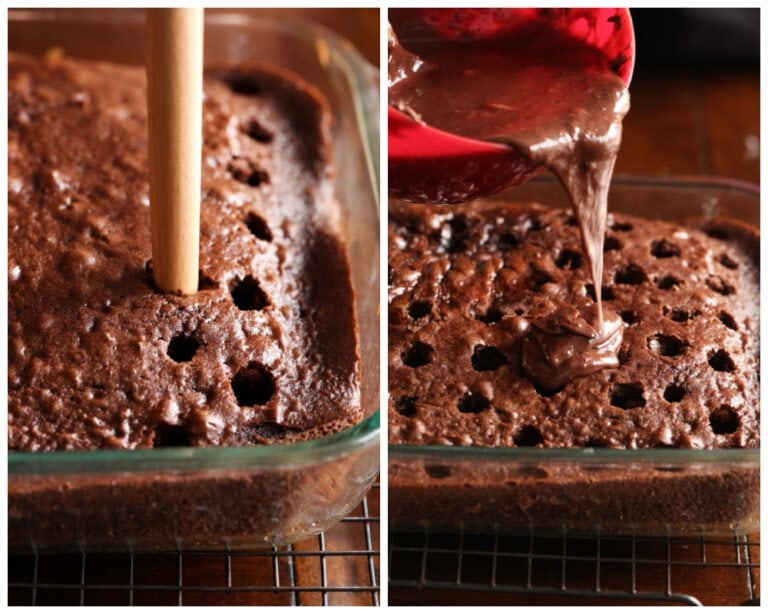 Ingredients:
Cake Mix, and the ingredients that it calls for on the box (eggs, oil, water)
Sweetened Condensed Milk
Chocolate Frosting
FOR THE FULL RECIPE CLICK HERE
How To Make A Poke Cake…
Bake the cake according to the package directions in a 9×13 pan.
Allow the cake to cool completely.
Using a wooden spoon poke holes evenly all over the cake.
Make the easy chocolate ganache by melting the chocolate chips and sweetened condensed milk together. Pour this immediately onto the chocolate cake and into the holes you poked, as it will set up quickly.
Make your chocolate frosting and spread that on top.
Garnish with extra chocolate chips to make it pretty!
I developed this recipe in partnership with Imperial Sugar. The full and printable recipe can be found HERE!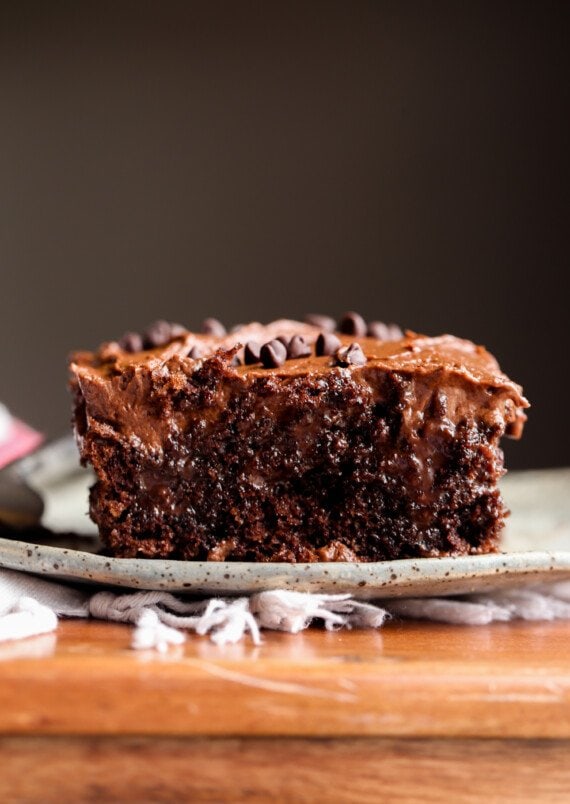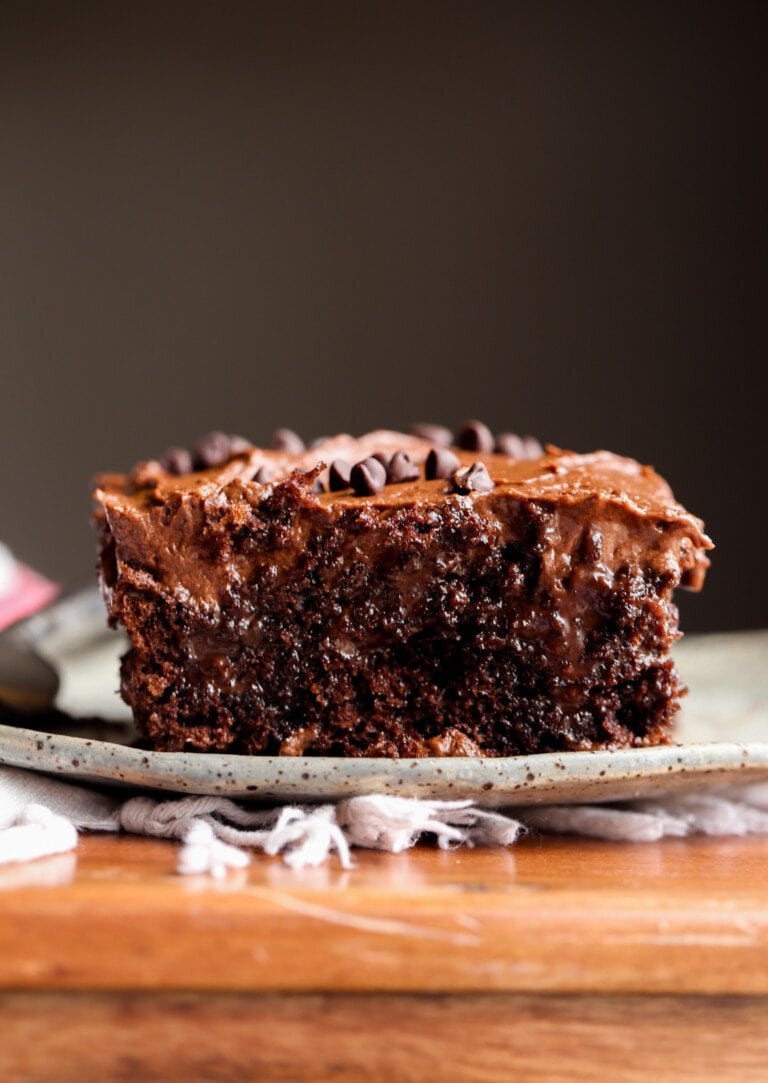 PIN for later: