Surprising someone with a bouquet of flowers is always nice, but surprising them with a personalized cookie bouquet is even better! You'll love this cute and customizable dessert idea.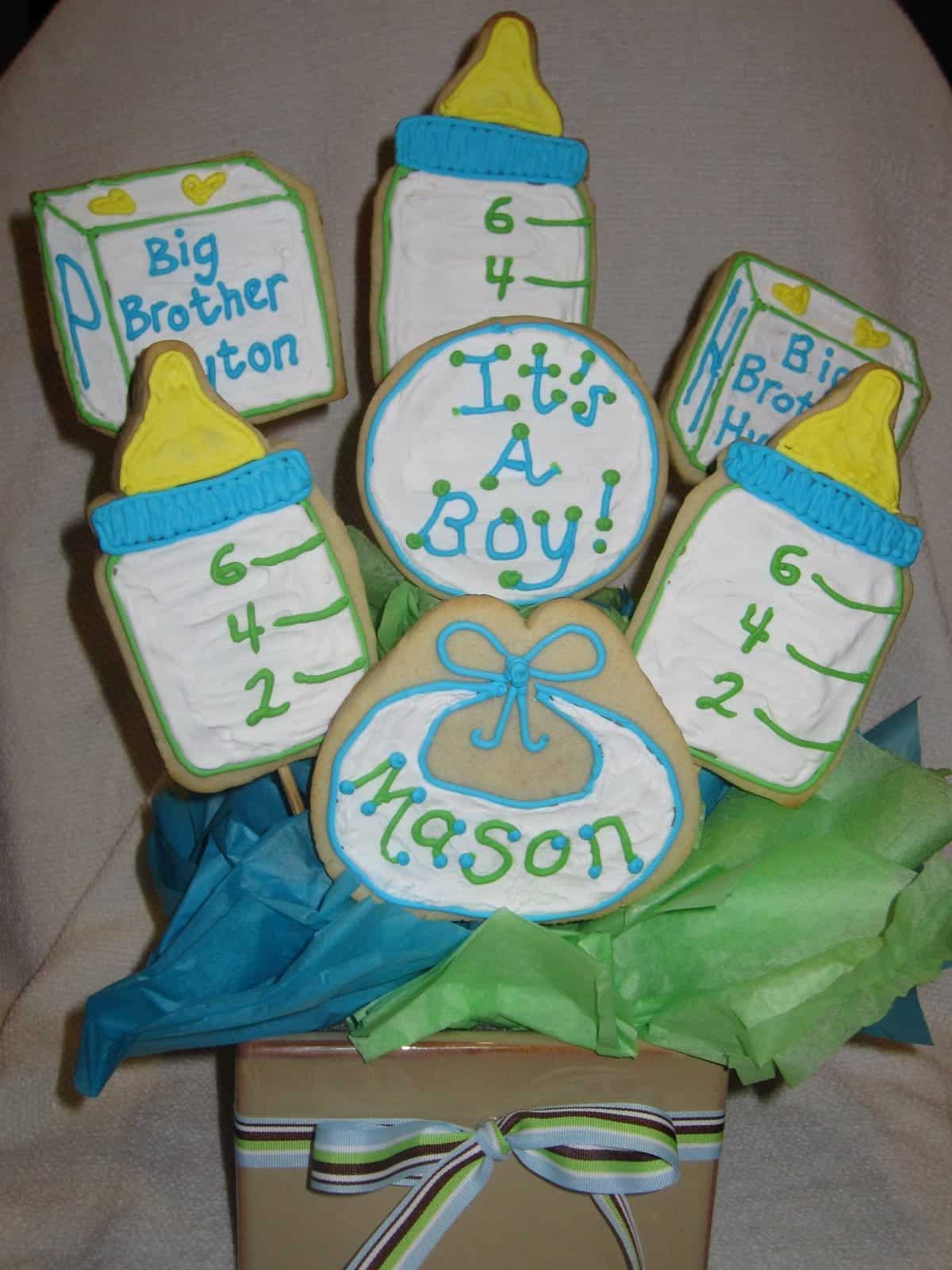 How to Make a Cookie Bouquet
So here's my first attempt at putting together a Cookie Bouquet. I have made cookies and also made cookie-pops for favors, but have never assembled them as a cookie bouquet. I am pretty happy with how it turned out.
A girl friend asked me if I could make one for her as a gift for a new baby, so here's how it turned out. I used floral Styrofoam for the base and made sure that I used a heavy base, because after researching how to do it online that was one of the issues that was listed over and over as potential problems…too top heavy.
Another issue that I read about was whether or not to insert the sticks before baking or after…in the past I have inserted my cookie sticks directly after baking and they have turned out fine, but on many sites it states specifically to put them in prior, so I tried it and they came out really great and sturdy, and I believe sturdier than doing it after. I will put them in before baking from now on. I decided to use wooden skewers for the cookies because I had some that were nice and long, but I soaked them in water so they wouldn't burn in the oven.
I used this royal icing recipe (with meringue powder) that leaves a more "frosted" look, rather than more of a glaze or fondant that I traditionally use on sugar cookies. I'm not sure which finish I like the look of the best.
Anyway, here's how it turned out…