If you love food, you're gonna go crazy over this giveaway! I've partnered with Foodstirs to offer a super awesome set of prizes including my original cookbook and a bunch of tasty sweets.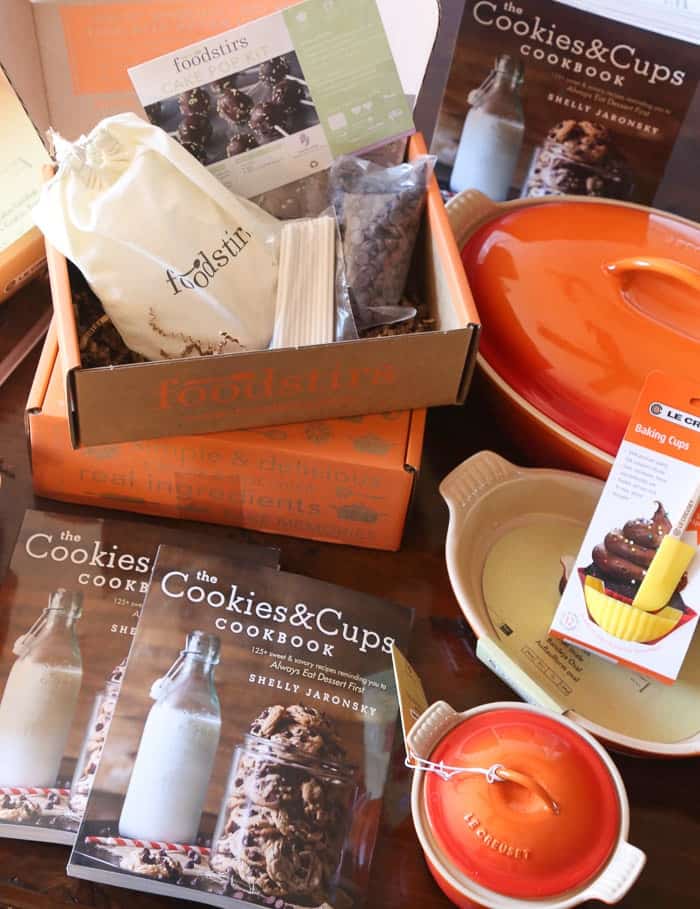 Win Food, Bakeware & Recipes in this Exciting Giveaway!
Hello!!! This week has been such a major whirlwind!! I was in Portland, Oregon last week speaking at a conference, my book was released on Tuesday and I was on the TODAY Show yesterday!! I need a nap!!
BUT I wanted to say THANK YOU to everyone who has supported me through this process!! And today I am teaming up with the fab girls over at Foodstirs for a HUGE giveaway! Gift giving happens to be my love language and I couldn't be happier about the sweetness that could soon be yours.
If you haven't heard about Foodstirs yet let's chat. They are founded with mission to help create memorable experiences through baking. Sounds pretty fantastic to me. I buy into this idea wholeheartedly. My kids and I spend a LOT of time in the kitchen together…and I am most certain that a memory is made with every lick of batter and every taste test of cookie dough!
Foodstirs products are clean and green, made up of non-gmo and organic ingredients that also taste delicious. Sparking creativity in the kitchen is also a HUGE part of my lifestyle, so we're a match made in baking heaven!
Today we have teamed up to give TWO WINNERS each a 6 month subscription to Foodstirs, a HUGE box filled with GORGEOUS Le Creuset baking dishes AND a copy of The Cookies & Cups Cookbook!!! WHAT?! YES! How amazing is all of that?!
I received a few boxes of Foodstirs in the mail and we have had such fun! Here's a sneak peek…
One box came with everything you need to make Chocolate Cake Pops! And the other is an adorable kit to make Blooming Brownie Cups! They are simply precious!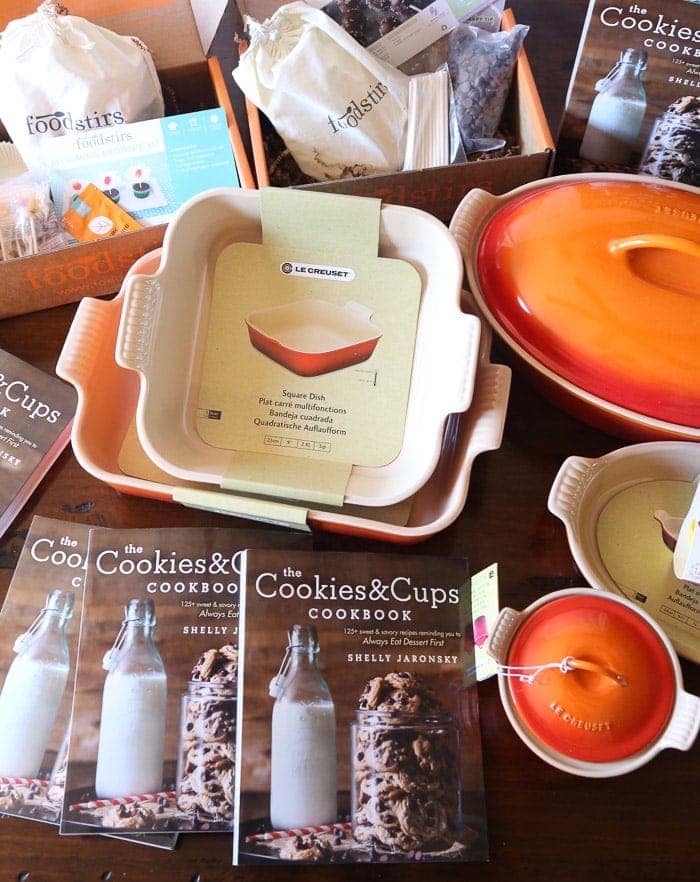 I am beyond excited about this giveaway and know you will LOVE the Foodstirs kits. Sometimes a little kit in the mail is all the prompting you need to get in the kitchen and get started!
The Le Creuset Baking Set comes with everything featured in the image below. You will get a Heritage Rectangular Baking Dish, a Square Heritage Baking Dish, A Heritage Au Gratin Dish, a Heritage Oval Casserole Dish, and a Mini Round Cocotte along with a cute mini spatula and silicone cupcake liner kit.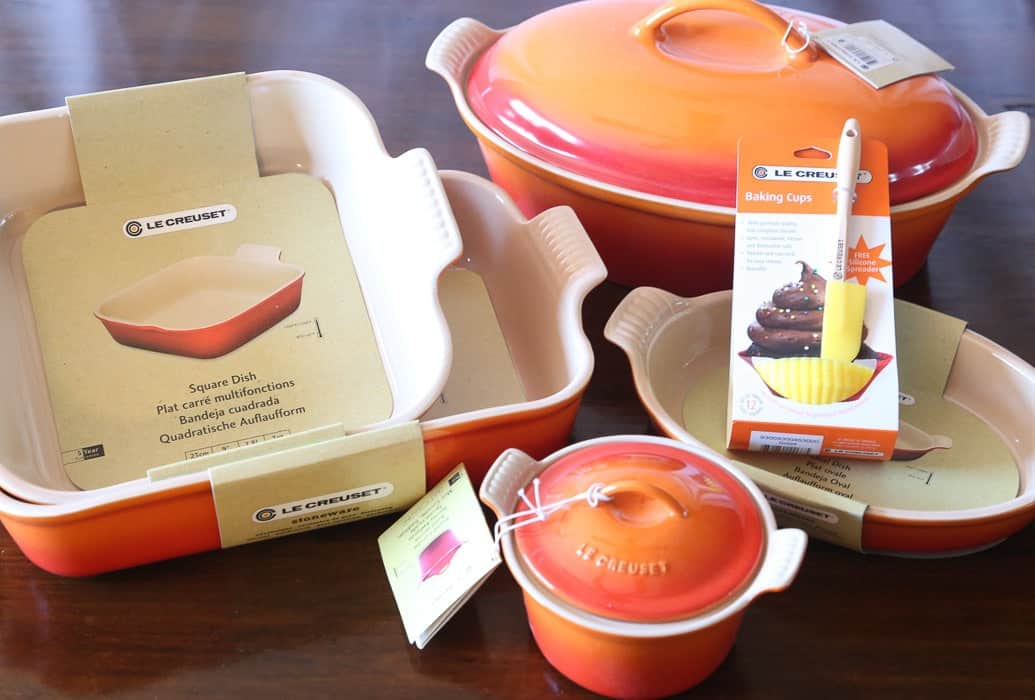 Plus, of course a copy of The Cookies & Cups Cookbook!!!
All you have to do to enter this super fun gift is use the easy giveaway form below and answer the question:
Who is your favorite person to cook/bake with in the kitchen?
There are a few other additional ways to enter the contest to make your chances even greater of winning. I wish you ALL the luck and thank you again for all your support!!