Hey friends!!
So I have some fun news today!
Kristan and I are teaming up again for another Creative Recipe Contest!
The first one was so much fun we thought we would do another round!
The creativity out there is almost too much to take, and both Kristan and I loved that our last contest introduced you guys to some new sites that you would have never known!
This time we're doing a few things differently.
We're opening it up to non-bloggers as well as bloggers! (We will have a flickr group set up so you can post a picture of your finished product along with the recipe!)
This time we thought it would be fun if you guys got creative with one of OUR recipes!
What I mean is, grab a recipe from either my site, Cookies and Cups or Confessions of a Cookbook Queen and play around with it…make it your own!
Example:  Say you LOVE Kristan's Grasshopper Pie, but have wondered what it would be like using Nutter Butters instead of Mint cookies?
Boom.  Recipe.
Ok, wait, I kinda like that idea..I call dibs.
Or you think, "Shelly's Oatmeal Cream Pie Cheesecake Bars look good, but what if I used Twinkies instead of Oatmeal Cream Pies?"
BOOM.  Recipe.
Wait, that's actually a good idea.  Double dibs.
Anyhow, you get the idea.
So here's what's gonna happen.
The contest will open on Monday, July 29th and run through August 2nd.  At any point during that week you can post an image of your recipe with the link to the full recipe on the link-up widget we'll both have up.  The link will lead us  (and our readers) back to your blog or to the flickr image you post.
Your recipe adaptation must be new, not something you have previously made and posted about.
And also include an "adapted from with a link back to the recipe you are adapting!
Really, that's it!
Now let's talk prizes.
As you all know we both LOVE our KitchenAid® stand mixers and know that as a baker it's the one piece of equipment that you really can't go without.
So, with that said, KitchenAid® will be providing our 1st place winner a GORGEOUS  KitchenAid® Artisan® Series 5-Quart Tilt Head Stand Mixer in Crystal Blue. The color is so pretty, don't you think?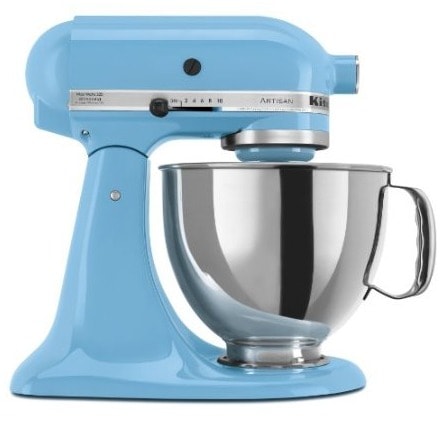 I'm just gonna say that this bowl has the capacity to mix dough for 9 DOZEN COOKIES. Did you hear that?  Awesome.
Second place will win a KitchenAid® 5 Speed Blender in Crystal Blue.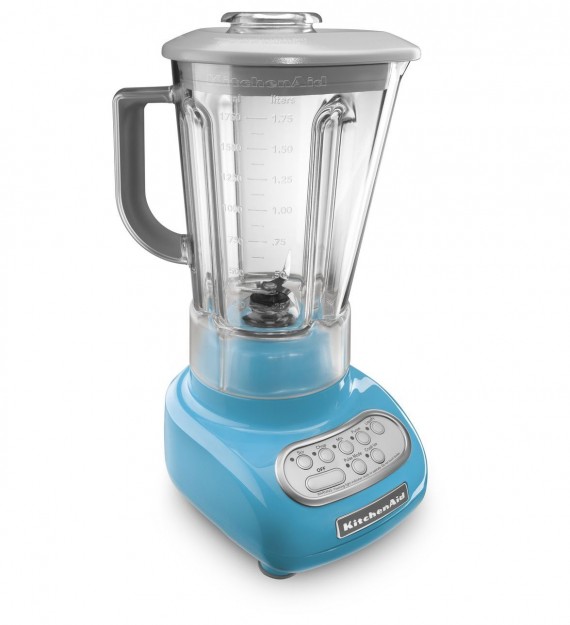 And third place will win a super handy KitchenAid® 5-Speed Ultra Power Hand Mixer in Crystal Blue.  I love my hand mixer…I use mine all the time for mashed potatoes and whipped cream!  Not at the same time, of course 🙂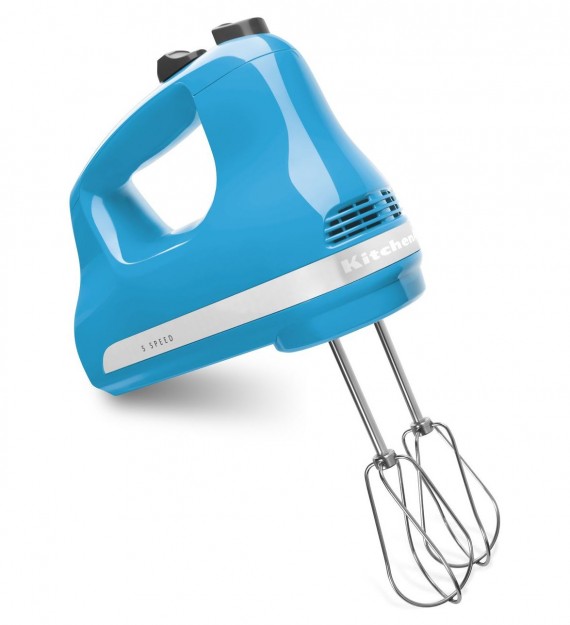 We are SO SO excited to see your entries.  These contests are so much fun for us!
Start thinking about what you are going to enter and be ready on July 29th to link up!!
*KitchenAid is providing the Stand Mixer prize for our first place winner, but winner selections and opinions are all our own!
This contest is open to US residents only