Hey friends! We have some major major chocolate today. Hope you're feeling indulgent! We've put together a huge"Death by Chocolate Baking Round Up" GUARANTEED to satisfy your chocolate craving.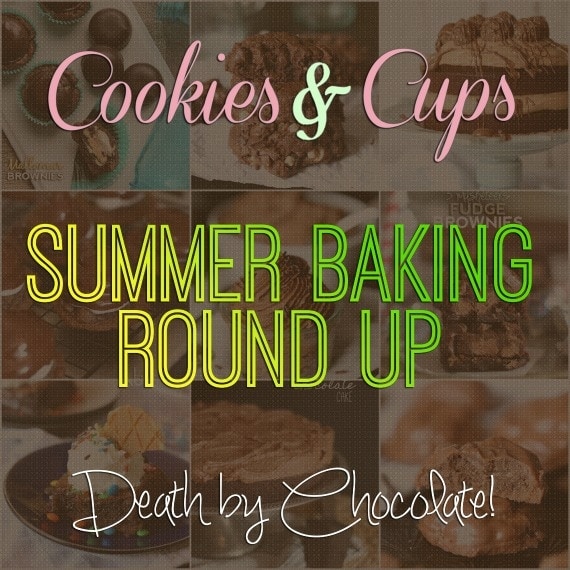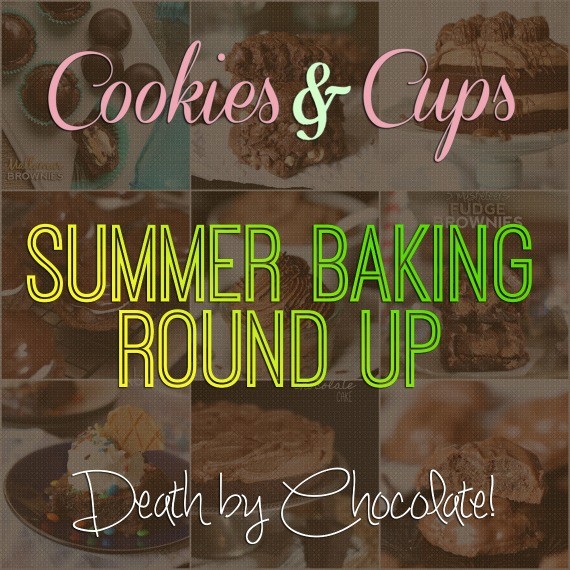 OK friends, my last Summer Baking Round Up.
Oh summerrrrrr. Where did you go???
Anyhow, I thought it might be best to quell my end of summer blues with a little choc.o.late. I mean, right?
Plus, eating the feelings in this case won't hurt so much. Because buh-bye summer means buh-bye bathing suit…I now have whole nuther year to worry about you.
Sayonara Muchacha!
So yes. Back to chocolate. Get yo'self ready like whoa!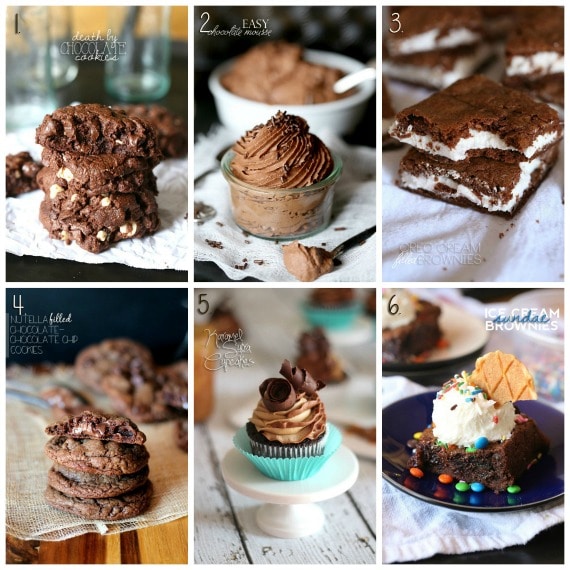 1. Death by Chocolate Chip Chip Cookies … milk chocolate…semi-sweet chocolate…white chocolate. WHAT?
2. Easy Chocolate Mousse ~ basically heaven in a bowl.
3. Oreo Cream Filled Brownies Just when you thought an Oreo couldn't be improved on.
4. Nutella Filled Chocolate Chocolate Chip Cookies ~ Madeness right here. These cookies have 4 cups of chocolate chips in them. FOUR CUPS!
5. Karamel Sutra Cupcakes ~ A Beaut. Almost too pretty to eat. Almost.
6. Ice Cream Sundae Brownies ~ NOthing like a big scoop of frosting that looks like ice cream.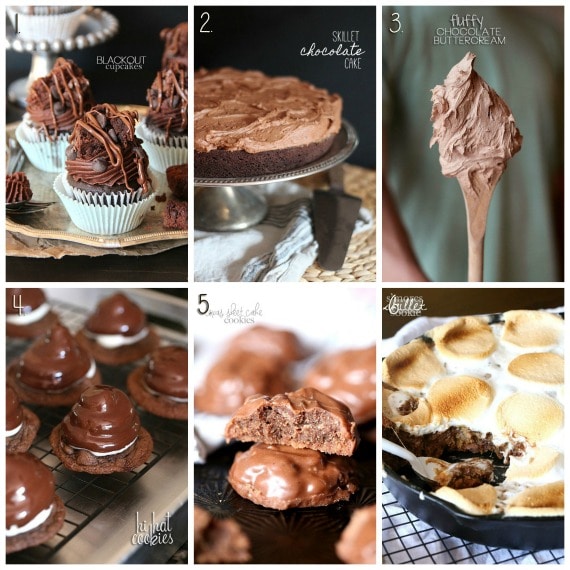 1. Blackout Cupcakes ~ Some of my most favorite cupcakes of all times. Chocolate to death, but strangely not too chocolatey. Weird, right?
2. Skillet Chocolate Cake ~ Simple and freaking delish!
3. Easy Chocolate Buttercream ~ One of my most popular recipes of all. 2 ingredients. Boom.
4. Hi Hat Chocolate Cookies ~ Need some cookie with that frosting?
5. Texas Sheet Cake Cookies ~ People. Make these.
6. Skillet S'mores Cookies Another one for the record books. SO easy and so so good! Plus gooey marshmallows.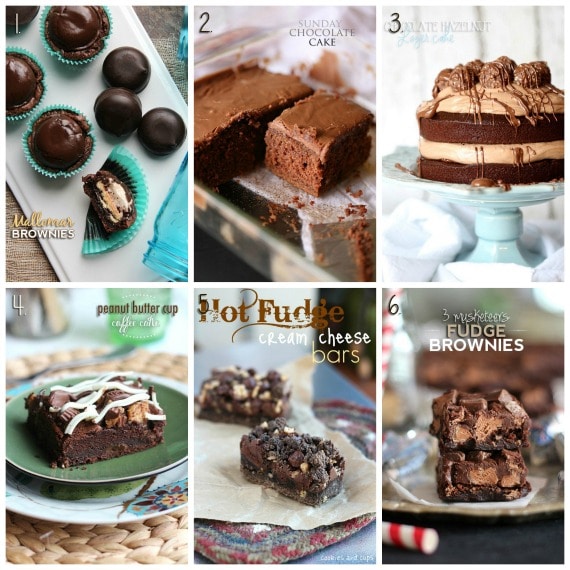 1. Mallomar Brownies. These are SO simple and seriously amazing.
2. Sunday Chocolate Cake A standard in my house. My kids love.
3. Chocolate Hazelnut Layer Cake. Gorgeous, isn't it?
4. Peanut Butter Cup Chocolate Coffee Cake This is a lost recipe here on my site. It's SO good!
5. Hot Fudge Cream Cheese Bars Anytime you put a jar of hot fudge into a recipe you know you've got a good thing going 🙂
6. 3 Musketeers Fudge Brownies. A classic C&C recipe. This one sums up everything. Brownie + Fudge + Candy.
SO now go get yourself some chocolate and get busy!
And don't forget to check out the other fun Summer Baking Round Ups..tons of ideas for you!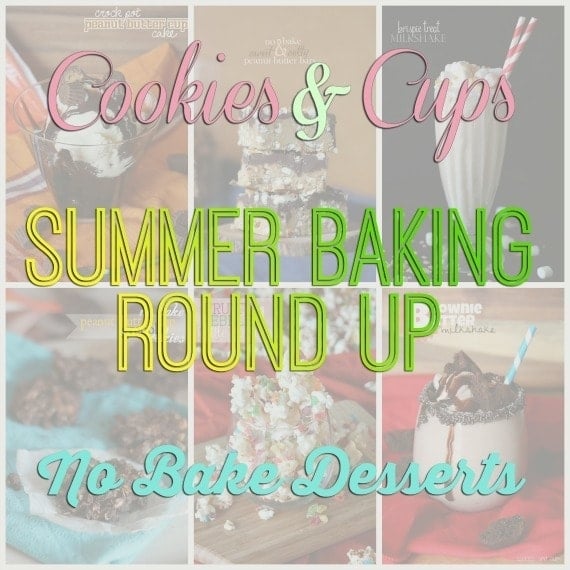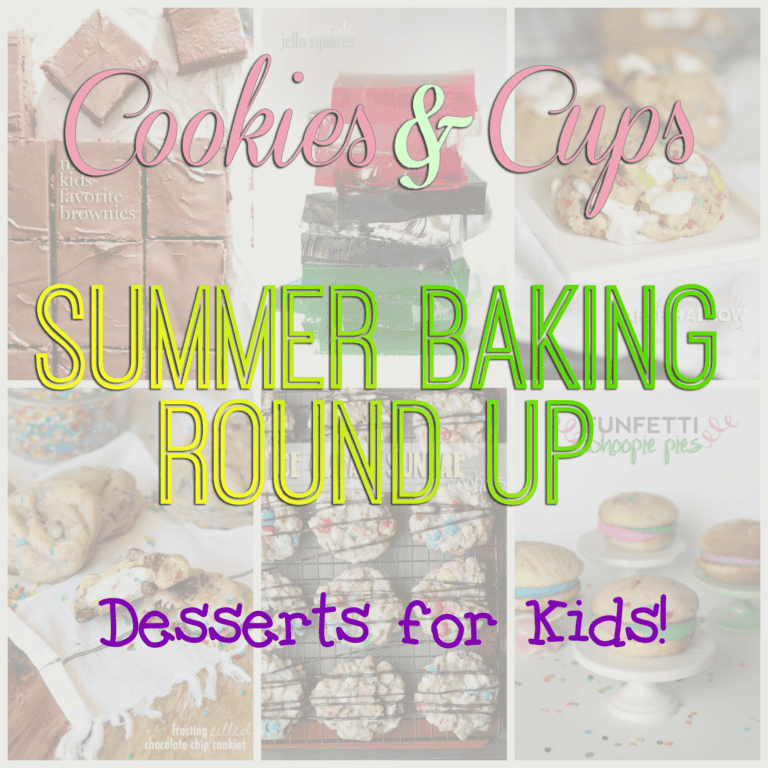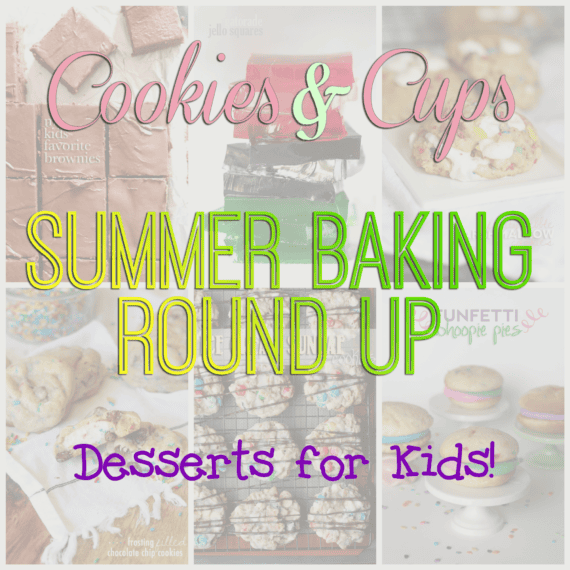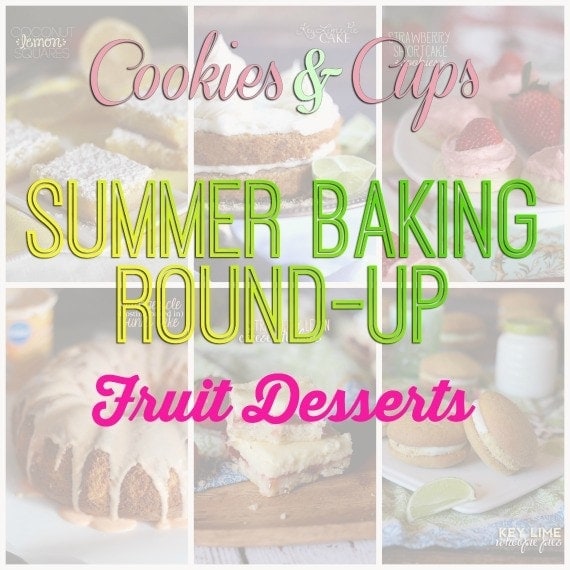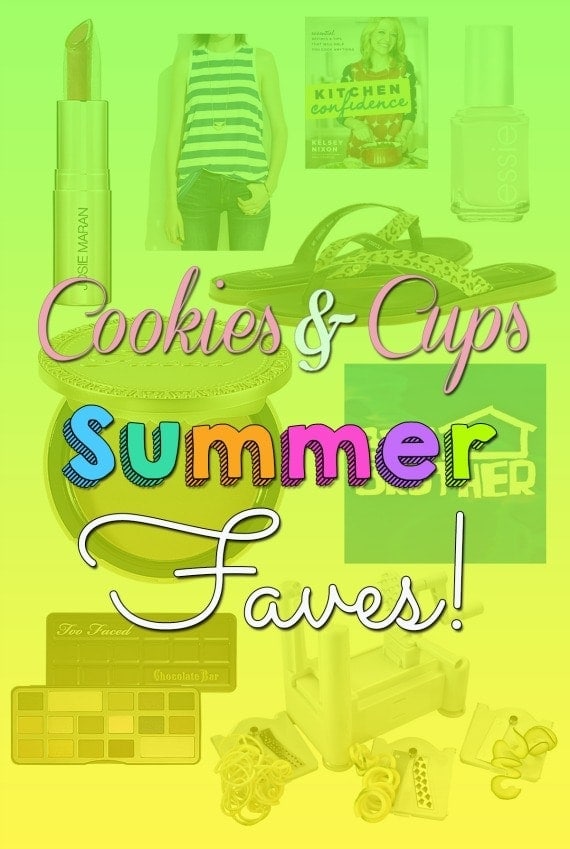 And My Summer Favorites..which is totally not baking related 🙂