These adorable Easter cupcakes are made in ice cream cones! A deliciously sweet and festive, kid-friendly treat decorated with Easter candy!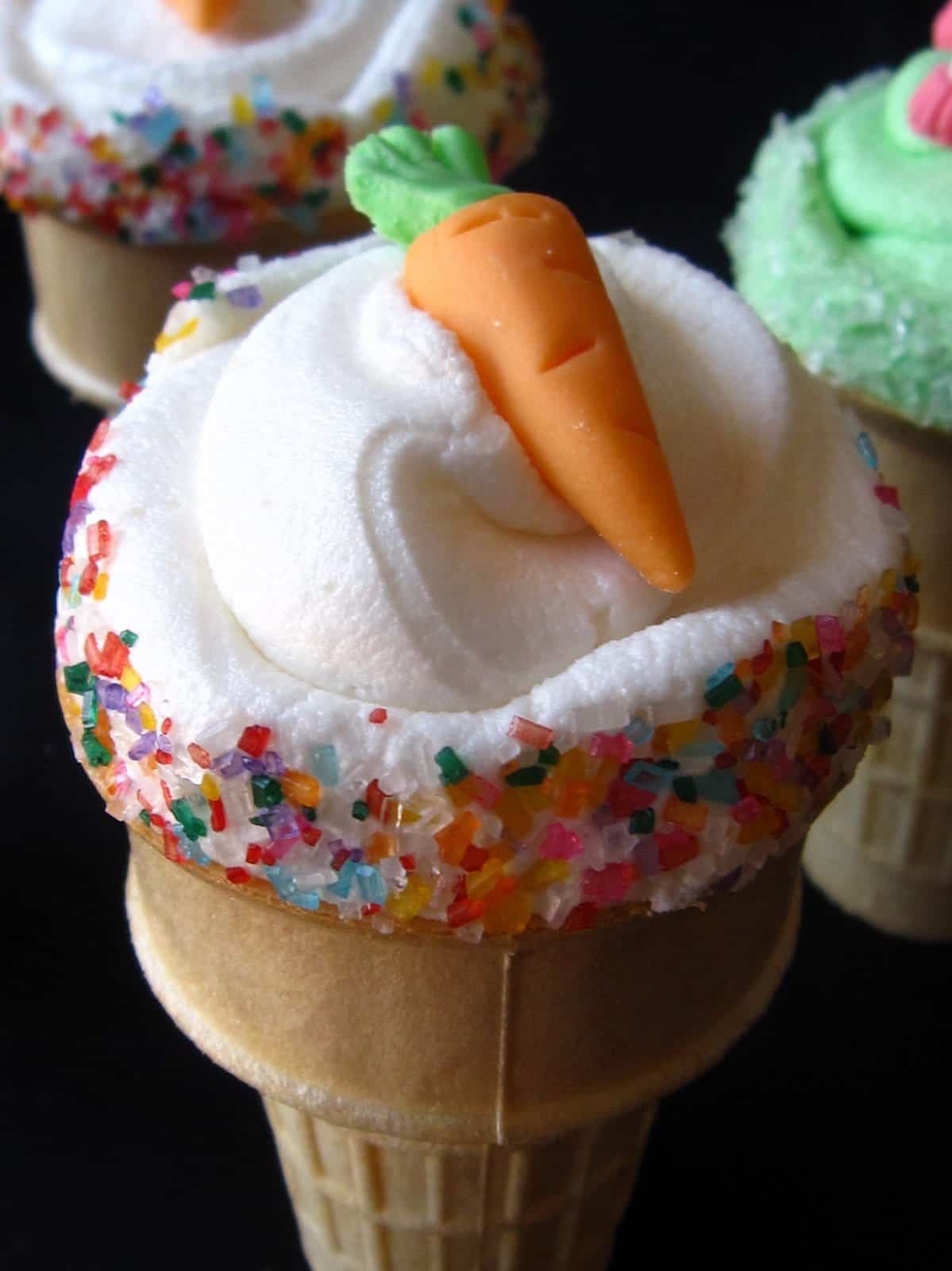 I made these today for the Easter party in my son's Kindergarten class. I was assigned cupcakes for the first time all year!! I love making cupcakes in ice cream cones…it's less mess for the kiddos and just all around fun.
The only hold up I add today with this relatively simple project was when I went to make the buttercream and I realized that I had no powdered sugar
…GREAT! I didn't even have any canned icing in the pantry…SO, I thought I remembered that you could make powdered sugar by simply pulverizing it in the blender, and a quick Google search confirmed this. Gave it a try and while it didn't get AS powdery as I would have liked, it served its purpose and the frosting was a success.
Here are some photos~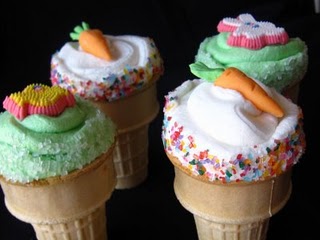 I made the carrots for these Easter cupcakes out of marshmallow fondant
and the bunnys and chicks are decorating sugar candies that my best friend gave me.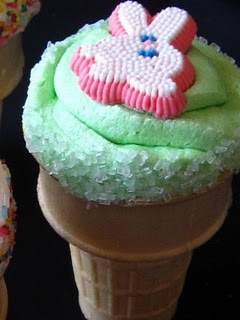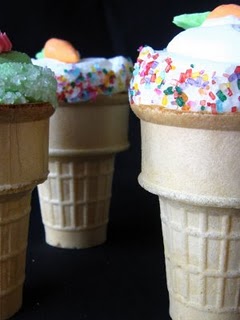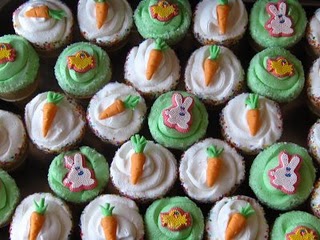 Happy Easter everybody!