This is the easiest recipe for Cake Mix Crinkle Cookies made with vanilla box cake mix and Cool Whip! Soft, chewy and ready in minutes, with perfect crackled tops!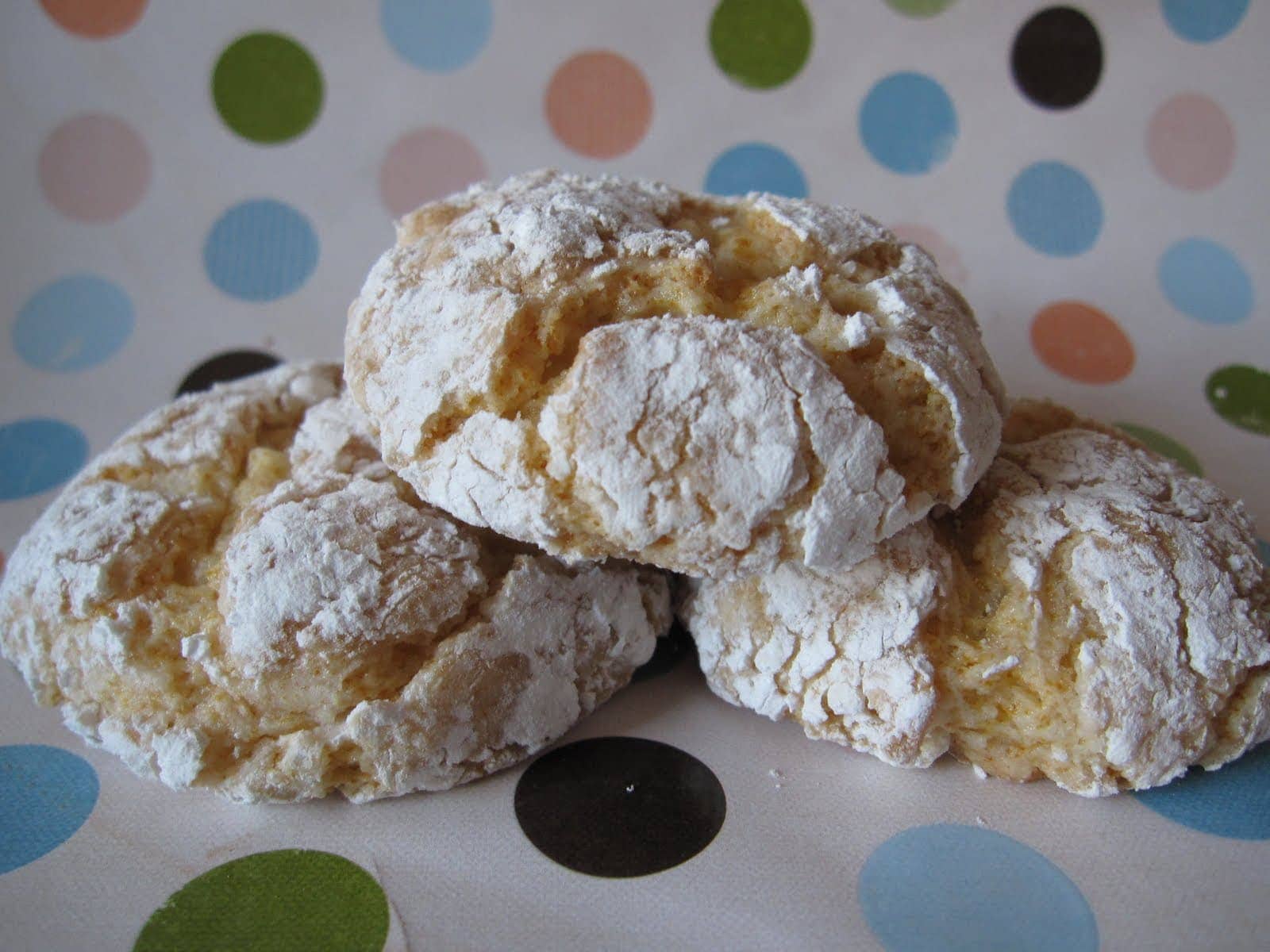 So we just got back from a week long trip to Disney. There is just something about that place, isn't there? It was my 2 little guy's first trip (they are 6 and 4) and I will tell you this might be the perfect age for Disney. They were big enough to ride almost all the rides, but still small enough to want to hug Mickey and believe in the healing powers of Tinkerbell's magic fairy dust.

Awesome trip.
Here's the thing ~ we drove. From New Jersey. Straight through. It was great going there because we left in the evening and we were in Disney with the kids fully rested the next afternoon. Coming home, however, is a different story.
Got home at 4:30 a.m. and slept a few hours, but now that we are home it's back to reality.

So when I get home from a long trip cooking certainly isn't a high on the list of things I feel like doing, but it is necessary, I suppose. Sustenance and all.

Now coming back to NJ its a warm and balmy 20 degrees, so cozy food is what I crave. You know, the kind you eat on the couch while wearing your college sweats and the hubby's socks. Oh, the sock thing,…is it just me? Love hubby's socks. Is that weird?
So, while the chili is simmering these cake mix cookies are perfectly easy and equally as cozy as those socks.

Here's whats perfect about them….you only need 4 ingredients…

Intriguing? Yes. Yummy? Yes.

Done.
Now, I don't know what they are called, and I have no idea where the recipe came from..my girlfriend gave it to me and she said she got it from another friend, so it's just one of those that has gotten passed along.
We'll call it the Cool Whip Cookie, for lack of a better name and creativity (4:30 am, people~cut me a break!)
1 box of cake mix (any flavor you want)
1 regular sized tub Cool Whip thawed (8oz)
1 egg
powdered sugar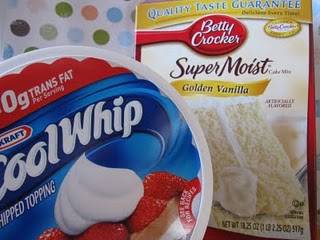 Preheat to 350
In a large bowl mix cake mix and egg. Fold in cool whip until combined.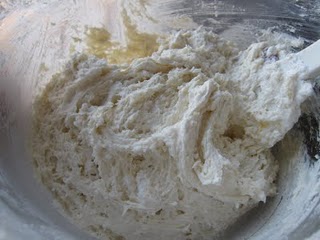 This is very sticky.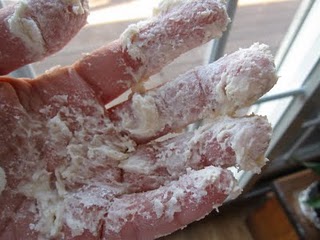 Now pour some powdered sugar in a bowl and drop by rounded spoonfuls (one at a time) into the sugar and roll and coat.
My girlfriend gave me a quick tip, to rinse and dry out the Cool Whip container and use it for your powdered sugar. Resourceful 🙂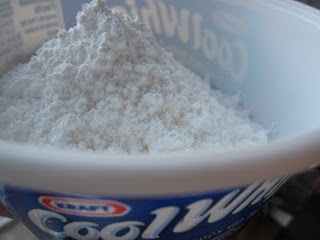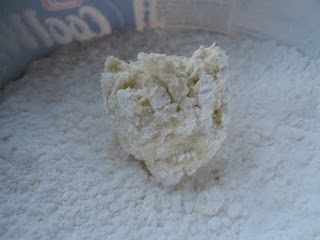 Place on your cookie sheet (parchment lined preferably, but not necessary)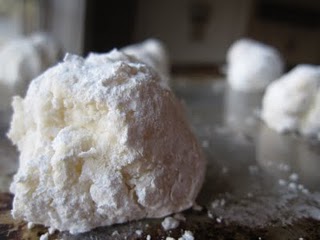 …and bake for 7-8 minutes until edges begin to get golden. Be careful, the bottoms will burn very quickly, so don't overcook.
Let cool.
Here's how they look…
Like a pretty crinkle cookie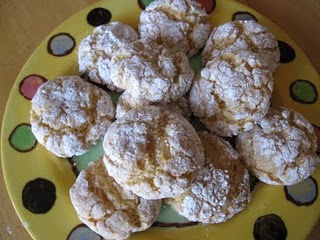 They taste cakey and chewy all at the same time. YUM.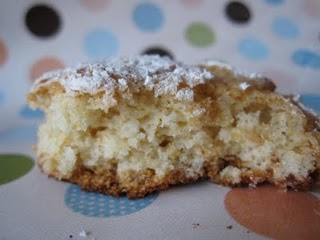 And as my kids say, "Easy-peasy, Lemon-squeezy"
Speaking of lemons…these would be good with lemon cake mix….ooh!
I used Golden Vanilla cake mix because that was what I had in the pantry, but I imagine that chocolate, strawberry or even Funfetti would be super yummy!
Now I am off to sleep…yeah right!
Bye Mickey and Minnie, we will miss you!