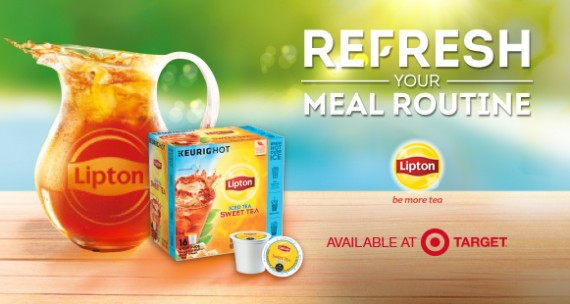 We are huge Iced Tea Drinkers at my house. Problem is, we are a little lazy around here too! Making tea "the old fashioned way" never seems to happen…
Luckily this summer we found Lipton K-Cups which make making iced tea super simple! We love using our Keurig for coffee, obviously…but I am obsessed with the Brew over Ice Tea K-Cups….and so are my kids!
They come in sweetened and unsweetened and brewing them in insulated to-go cups is a great option to make if you're on the go. And let's face it, we all are!
Just use the Lipton K-Cup like you would any other…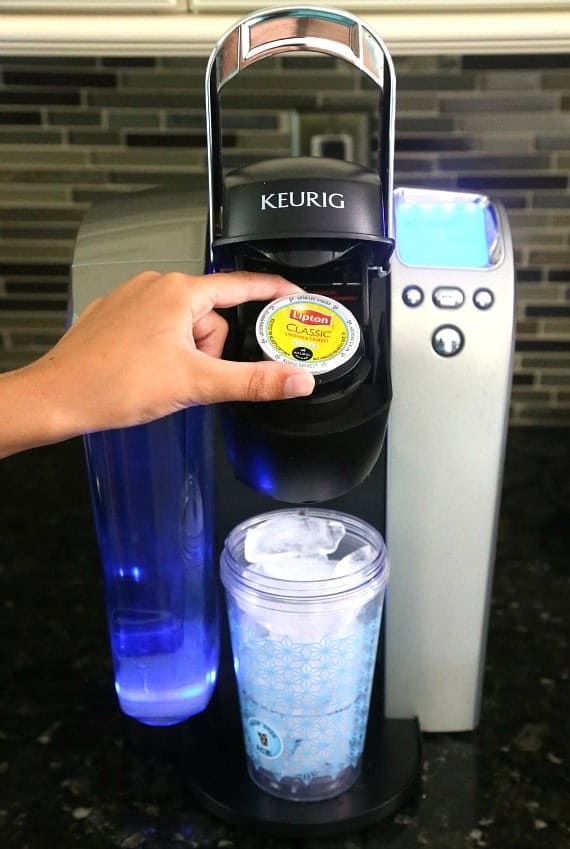 And fill a 16 ounce glass with ice. Make sure to set your cup size to 6-8 ounces so you won't overflow the mug with all the ice in there!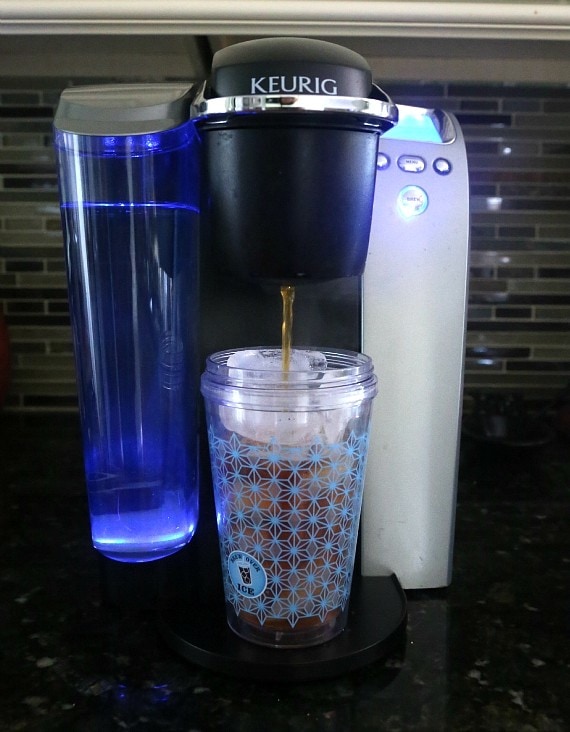 Then just watch it go! Love love.
My kiddo makes them all the time for himself for dinner and to-go. Iced Tea is really the perfect drink for any meal.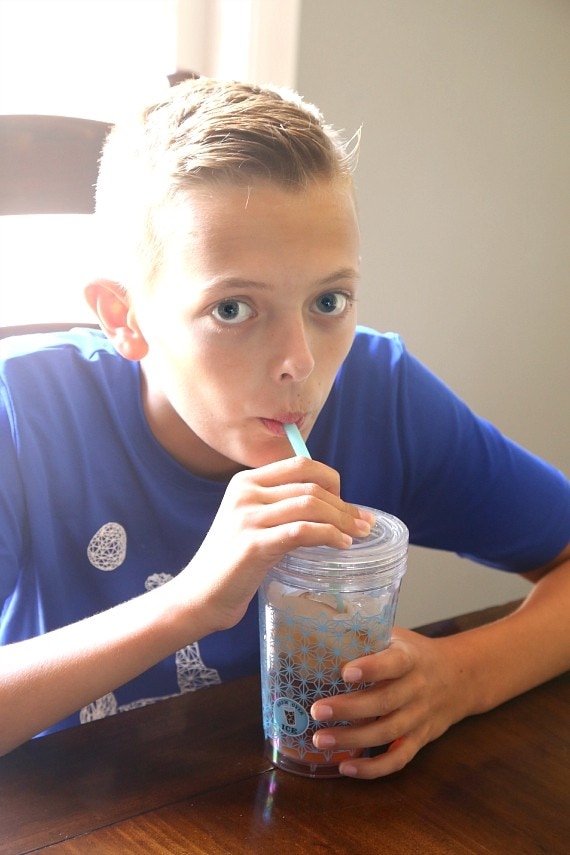 Luckily right now Lipton K-Cups are 5% off at Target with the Cartwheel app (dates: 8/16/15 – 9/19/15). Do you guys use the Cartwheel app? it's basically the best thing Target ever did! So many deals to be found in that store using the app!
Anyhow, check out the great deal on the Lipton K-Cups and enjoy your tea!!
This post is sponsored by Lunchbox. All opinions are 100% my own.
© 2015 Target Brands, Inc. Target, the Bullseye Design and Bullseye Dog are trademarks of Target Brands, Inc. All rights reserved.