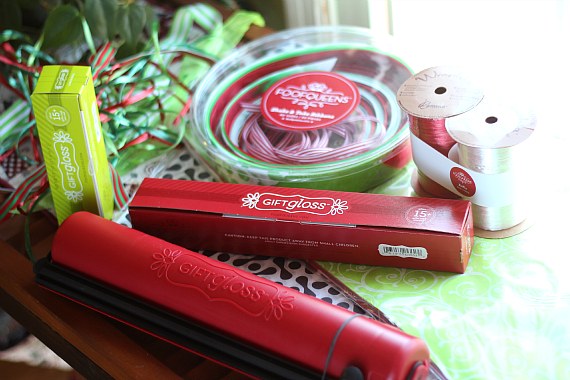 Hope you guys had a great weekend!
I had a really fun trip to Texas that I will be sharing with you sometime soon…
Traveling is fun and all, but I am wiped AND Continental lost my bag, soooo…
I will be back with some sweets a little later, but I wanted to share a fun gift-wrapping system with you guys in the meantime.
I used to love wrapping gifts.
I would spend hours making every present look completely gorgeous and I swore I would never be one of those people who slapped on some wrapping paper with visible tape and a sticky bow.  Some dreams you just have to know when to let go.
My gifts now-a-days are lucky if they end up in a gift bag.  Oh, and p.s. people…don't write on the outside of the bag.
Seriously, that's gift-giving 101.  It's not tacky to re-use a gift bag, right?  I mean, it's recycling and I'm all about the earth's health.
So, when I was contacted my the "FoofQueens" with an easy and cute gift wrapping system I decided to give it a try.  It's wrapping made easy, which means I can spend less time wrapping and more time shopping.  Yes please!
I especially love it for those really weird shaped boxes that you basically have to be an origami expert to wrap.
What you'll get is the Gift Gloss system to get you started.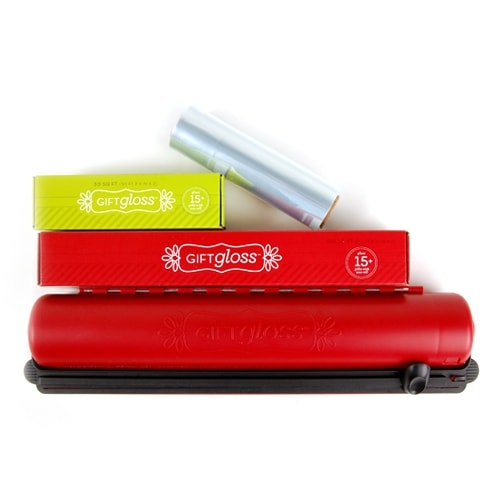 And you will also get lots of ribbon (which is gorgeous), lots of tissue paper and rafia…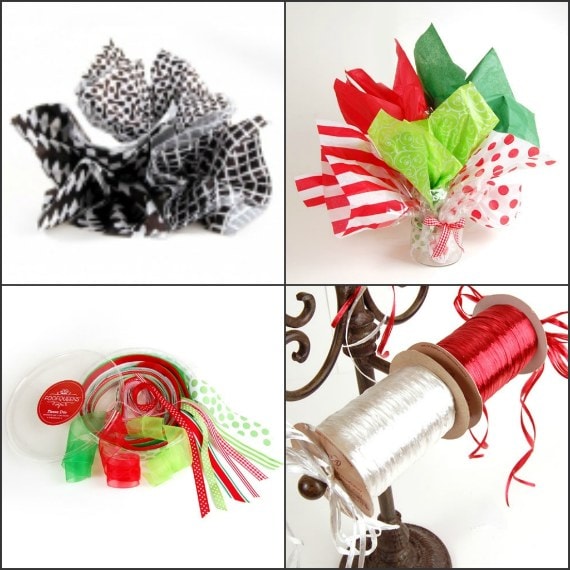 So you can make cute and easy wrapped gifts like this….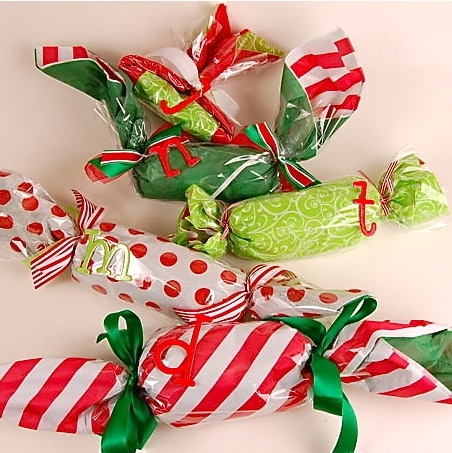 The whole pack is worth over $100 and will make wrapping a breeze for you this season!
To enter just leave me a comment here about what you most want this holiday season…
I personally, would like peace on earth and good will to all…but since that can't be wrapped, I would really like some new Ugg slippers.  Are you listening husband?
Also, if you are interested in purchasing the GiftGloss Kit you can use the code cookiesandcups and receive 20% off your purchase!
Contest ends Saturday, December 10th 11:59 pm
CONTEST CLOSED!