These simple Oreo Turkeys are such an easy treat for Thanksgiving! No baking required – just Oreo cookies, candies, pretzels and marshmallows. Set these up on a Thanksgiving craft table and let the kids have fun with it!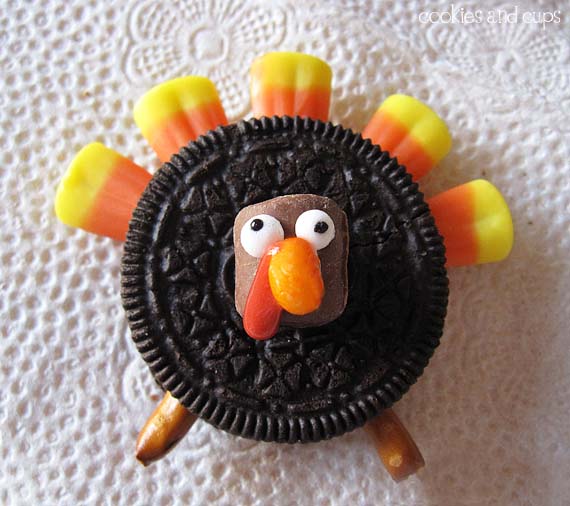 Here's a fun one for you and the kids to do together.
Oreo Turkeys. I have been procrastinating on laundry BIG TIME, so what to do when you have a pile the size of Vesuvius downstairs? Well, in my house the answer is make cookies.
Wait, that's NOT what you do?
Oh, yeah, uh…me neither…I was just kidding about the laundry thing, I'm, uhhh, totally on top of housework.
Anyway, since I am "all caught up on laundry" I decided to mess around and make some cute turkeys. I thought these would be super cute for kids to take to school to share with their friends the day before Thanksgiving, or as a cute addition to your cookie tray on the big day. Either way, they are fun to make and even more fun to eat.
What You'll Need to Make These Thanksgiving Cookies
(this list is just a starting point, feel free to sub-out any of this with whatever you have in your pantry)
Oreos – preferably Double Stuff, but since I didn't have those in my pantry I got creative ~ I twisted a top off of 2 Oreos and then mashed them together, I call it the redneck Double Stuff. Yee Haw!
Pretzel sticks
These cool new things I found – chocolate covered marshmallows by Jet Puffed, have you seen them?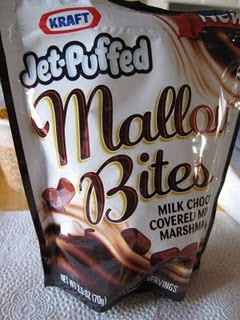 OR Whoppers (for the head of your turkey)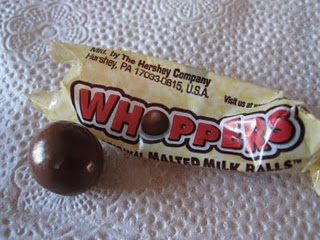 White decorating icing
Black and red decorating icing, or decorating gel. (I actually used some left over black nonpareils for the eyes, but the decorating icing or gel would be fine)
Candy corn
An orange food coloring marker, if you have…if not, no biggie.
How to Make These Oreo Turkey Cookies
Here's the process…
Take your Double Stuff..or mock-double stuff and break your pretzel sticks into small pieces, about an inch, and push them gently into the bottom of the Oreo, like legs.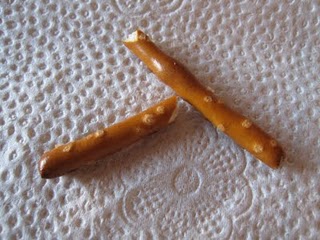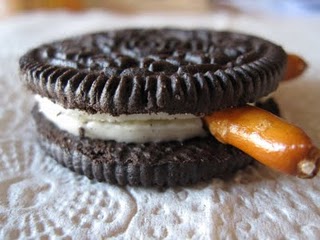 and press 5 candy corn in the top, like feathers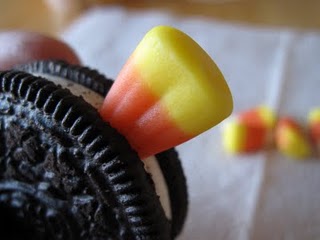 Do these steps carefully, so you don't break your Oreo cookie…if you do, no worries, just reattach it.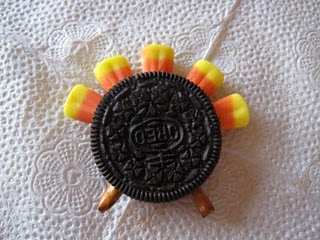 Next take some white decorating icing (or royal icing) and put a squirt in the middle to work as glue to hold your turkey's head on…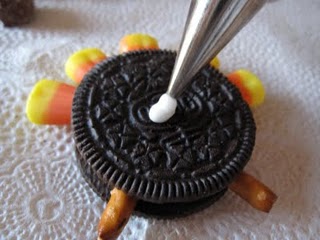 Press your chocolate marshmallow, or Whopper on to this.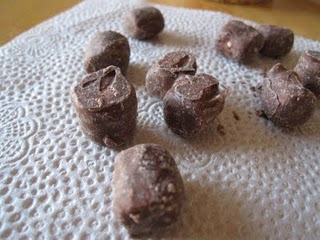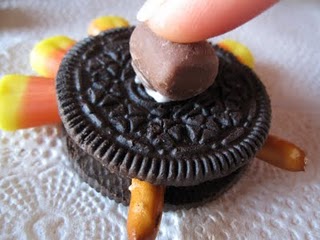 Now you have a head!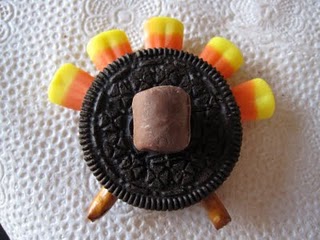 Then dot on some white icing for eyes and then use your gel or sprinkle to give your eye a black center.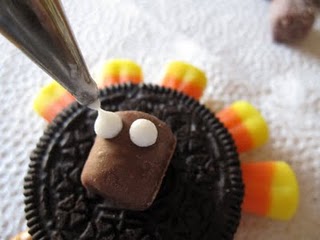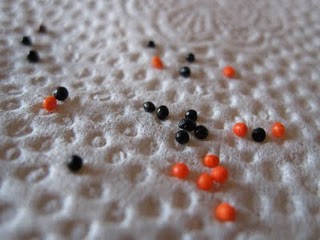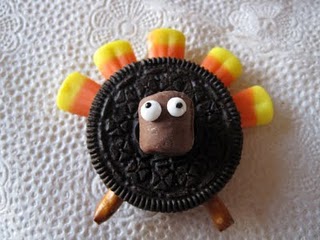 Then squeeze a little icing on to attach the beak.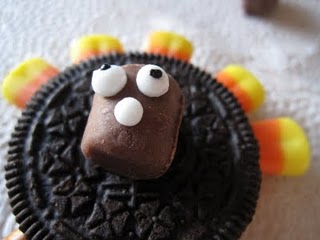 For the beak, I cut off the top (white) part of a candy corn and colored it orange with the food marker.
If you don't have a food marker, either use another type of orange candy or leave his beak white, I think that would be cute too.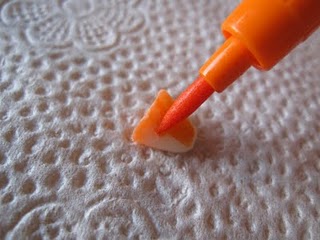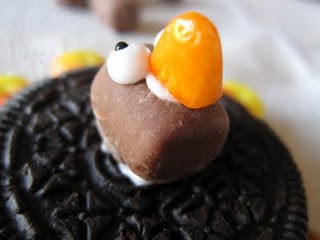 Then squeeze on some red for his gobble…or whatever it's called 😉
Let it dry, so the head doesn't fall off and you're done.
Super cute!
But what could make it cuter? Put it on a stick! Cause everything is cuter on a stick, right?!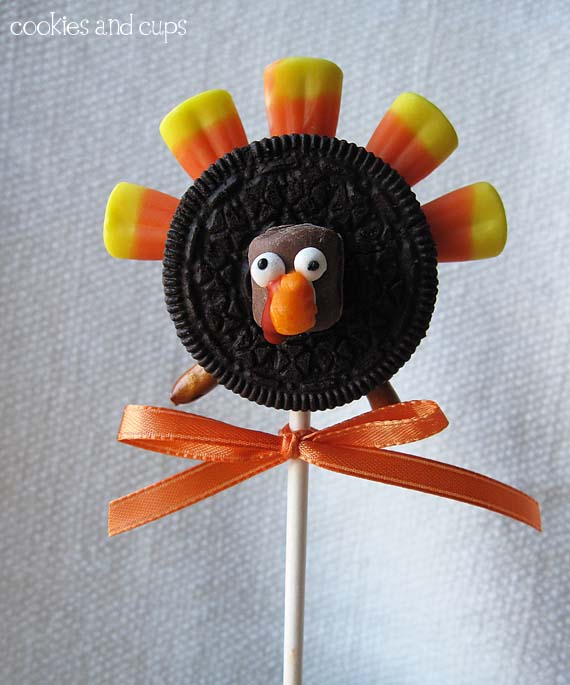 Uh-oh, I think I hear Vesuvius erupting…back to reality