Ghosts and ghouls and goblins, oh my! These spooky Halloween Cupcakes are so easy to make and decorate! Using boxed cupcake mix and a few creative decorating ideas, you'll have batches of festive cupcakes to bring to all your parties this year!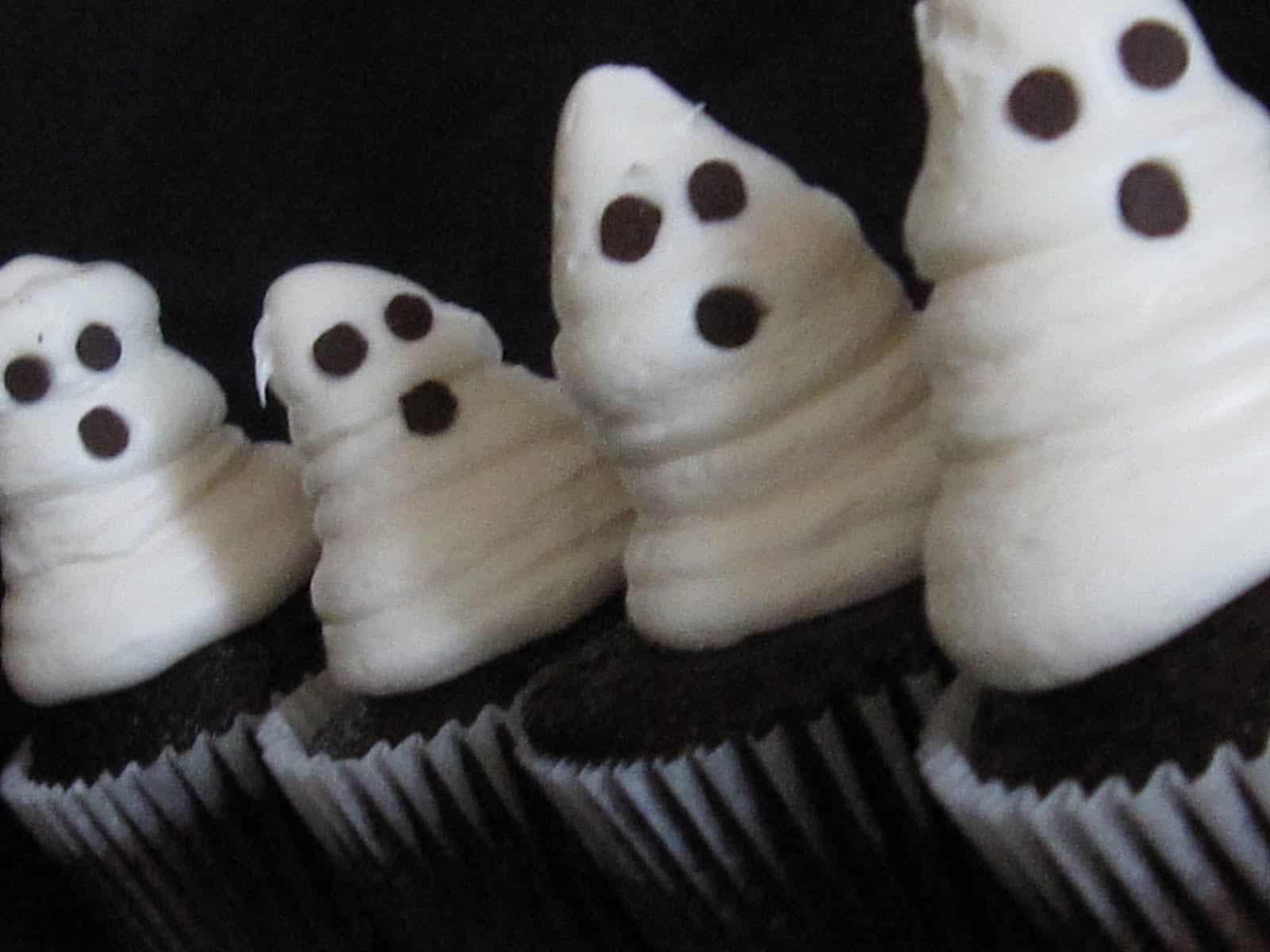 Don't you hate when you think you've come up with something totally unique, only to have Google tell you that your idea is NOT unique, but has been done a, uh, Google times?!

Fun fact – did you know Google is actually a number? Yes, it is. It is the number 1 followed by 100 zero's. Seriously, look it up.
It's spelled differently, though, (googol) but it

is

a number and it has quickly become my 4 year old's FAVORITE number. Example – "Could I please have a googol M&M's?" or "Mom, I am thinking of a number between one and a googol, can you guess?"
My personal favorite is "Mom, I love you a googol" . AWWWW, yes, I know, very very sweet…not grammatically correct, but hey, we'll let that one slide.
Last year my other little guy was in kindergarten and told his teacher that googol was a number and she told him it wasn't. He came home all sorts of bent out of shape…ahh, the public school system 😉

So, you see, here is my issue: made some cupcakes today and thought that I was brilliant, but lo and behold, Google has stolen my thunder.
I will share these with you because maybe you, like I, are out of the proverbial loop.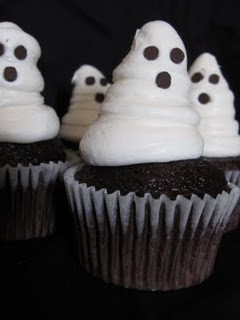 I love these because they are cute and EASY!

Here's what you need:
1 box of cake mix
2 cans vanilla frosting

mini chocolate chips

ziplock bag (or piping bag)

That's it!
Bake your cupcakes as directed, Let cool.

Cut the corner off of a large ziplock. Load up you ziplock with your frosting and blob on in the shape of a ghost.
I am pretty sure that "blob" is the culinary term for this 😉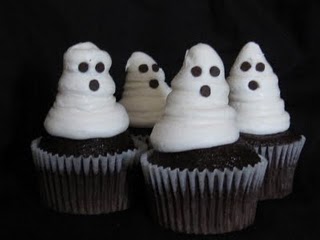 It certainly isn't an exact science.
Next, take your mini chocolate chips and press them into the frosting backwards for your eyes and mouth.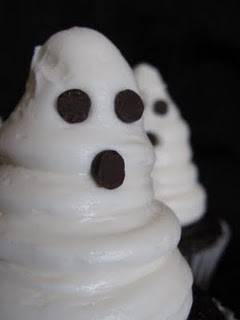 Initially I tried using a larger chocolate chip for the mouth but it looked like the ghost was screaming at me…no bueno. Ghosts are creepy enough I certainly do not need them screaming at me. (the cupcakes that came up on the google search had screaming ghosts, so mine are slightly different)You're done!
I guarantee your little ones will love these (and bigger ones too!)
So, while I had some cupcakes made I decided to play around with some of the new sprinkles I bought…these are also easy.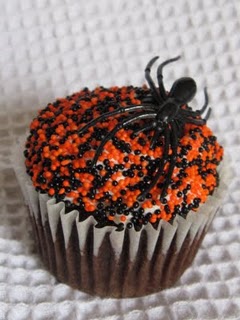 Just frost your cupcake with a knife and spread it around as smooth as you can get it.
Dump your sprinkles into a bowl and dip your cupcakes in getting them covered with sprinkles & garnish as you'd like.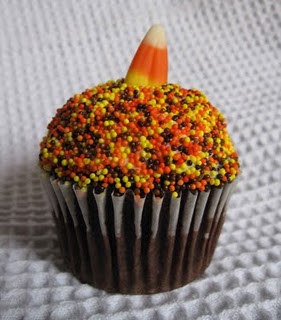 The trifecta…