It's the wrap up of Halloween Party week and a link party!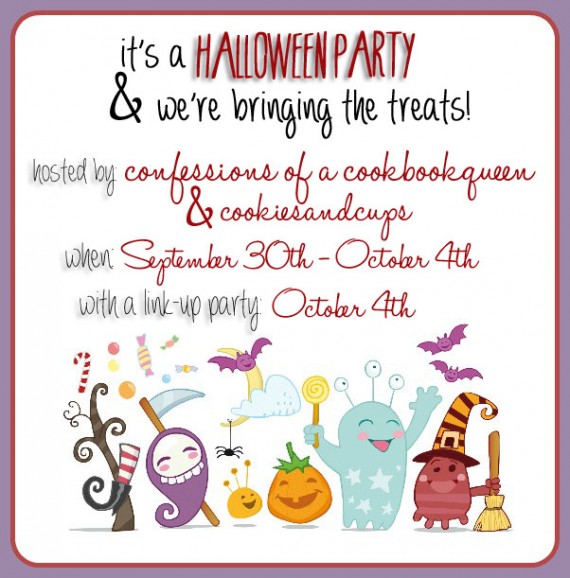 So this week Kristan and I declared it Halloween Party Week…
And we made treats perfect for your next Halloween Party!
Let's take a look back…
Monday was cupcake day…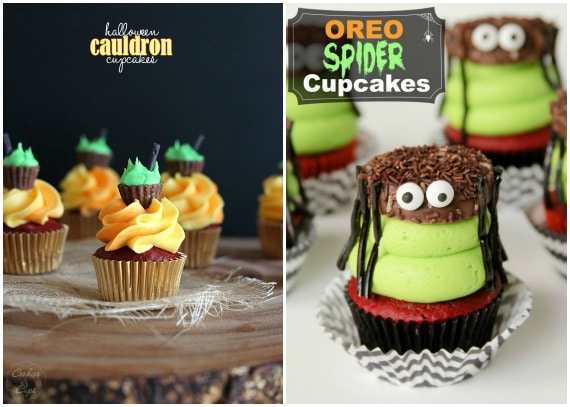 I made Halloween Cauldron Cupcakes and Kristan made Oreo Spider Cupcakes.
Tuesday, well more cake!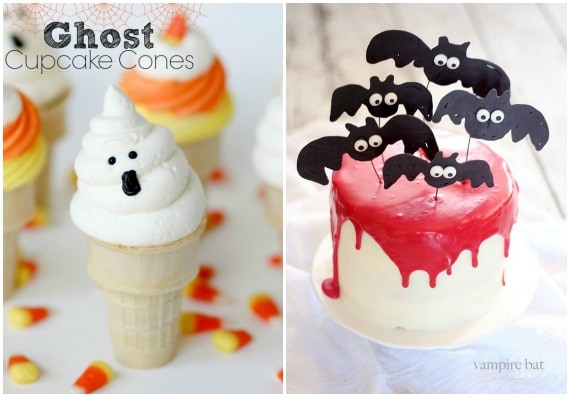 Kristan got creative with these adorable Ghost Cupcake Cones and I made a Vampire Bat Cake.
And Wednesday we both put a Halloween spin on a yummy favorite…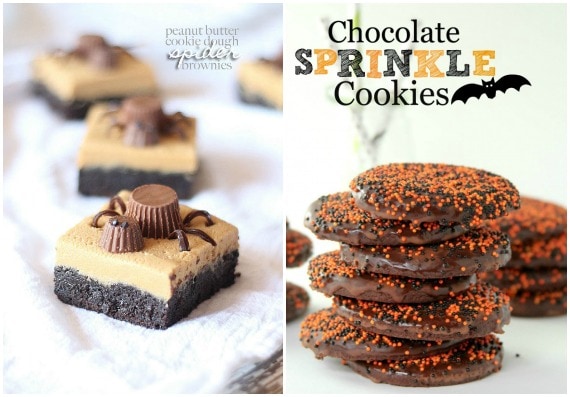 Mine are Peanut Butter Cookie Dough Brownies with a peanut butter cup spider and Kristan made Chocolate Sprinkle Cookies with festive colored sprinkles!!
Now onto the fun part!  We want to see what you guys have created!
Use the tool below to join in the fun!