These Ghostly Halloween Cake Pops are the cutest Halloween treat! This spooky spin on Oreo truffles is an easy and fun recipe to make with kids!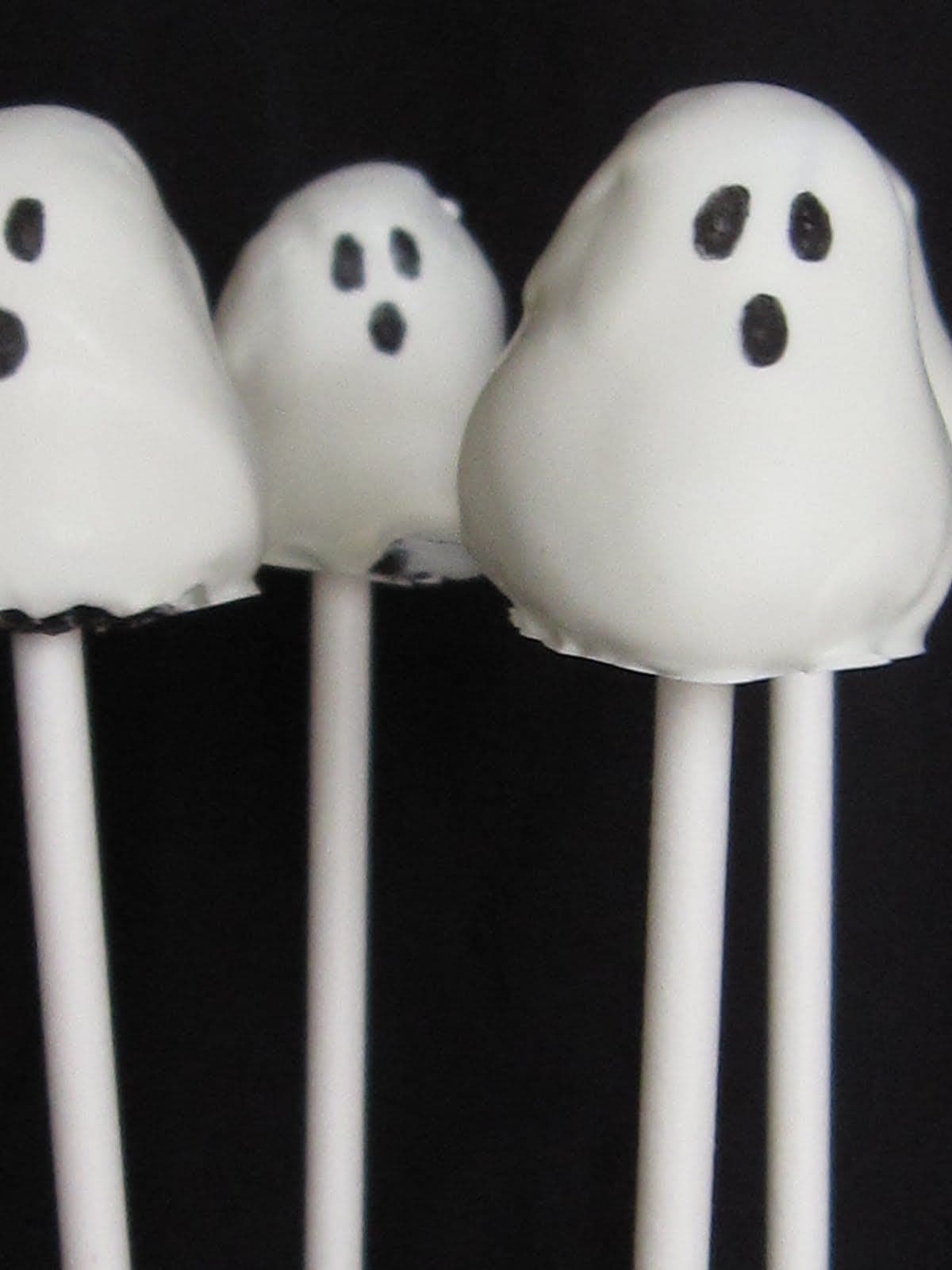 Well, tomorrow is October!
Can you believe it? I guess you can because, seriously, Halloween candy has been on the shelves in my supermarket since August…I mean, really who are they kidding. So far I have purchased 4 bags of Halloween candy…for Halloween..wink, wink, and have maybe a half a bag left on my shelf. Judge-not, please ~ I buy it with all the best intentions…getting ahead of the game and all that, but seriously..August?
So, needless to say I am fully in Halloween mode…buy my kid's costumes…check! Get all my decorations ready to put out tomorrow…check! Begin thinking of what Halloween treats I will send in to my son's 1st grade class for their party…check, check! Actually this year we were requested to send in "

healthy snacks

" for Halloween. What the??? I mean, for real? The one holiday of the year that's solely devoted to sugaring up our youth and she wants us to bring in raisins?!?! I am sure that will go over well 😉
Alright, alright I get it…the kids will eat enough sugar all day that a little healthy snack won't hurt, but there are so many cute treats to make! Just going to the supermarket I feel inundated with all the cute Halloween magazines with bugs made from cookies and cupcakes topped with candy eyeballs. They are just screaming "BUY ME AND MAKE ME!" as I load my groceries on the sticky black conveyor belt. Every year my collection of Halloween magazines grows and grows. I can't help myself!!
So, this year…no cute Mummy cookies or pumpkin shaped rice krispie treats…I guess I will have to make a finger out of a carrot stick and an almond…oh joy!
I'll have to get it out of my system through the world of blogging…
Here are some Halloween cake pops I made. These would be cute to take for school parties because they are nut free and egg free. There is dairy, but somethings I cannot help!!
Just make the regular Oreo truffle recipe and shape them into ghosts…


**for those of you not familiar with Oreo truffles, you must make them NOW…so yummy and easy…all you need is a package of Oreos and an 8 oz block of cream cheese…mash Oreo's into crumbs, add softened block of cream cheese and mold)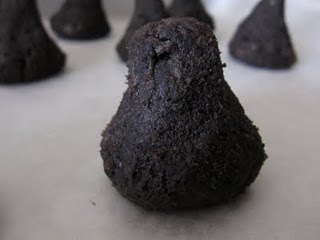 or witch hats….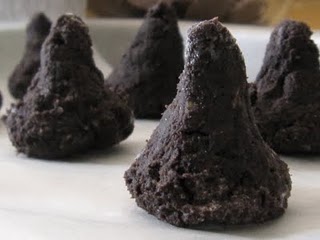 then freeze them for 20 minutes or so. You should freeze them so when you dip into the melted chocolate they hold their shape and are easier to work with.

***If you would like to put these on sticks, put each ghost on it's stick BEFORE dunking into the white melted candy. If you don't, the outside shell will crack.
Melt some candy disks.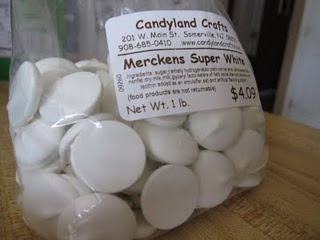 If you can help it don't use chocolate chips or white chips. Use the disks that melt or almond bark..It is much smoother and dries faster.
Let the candy set and then draw on the eyes with a food writer or I you could dot some royal icing on.
Here they are off the stick…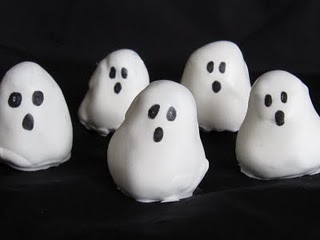 and on…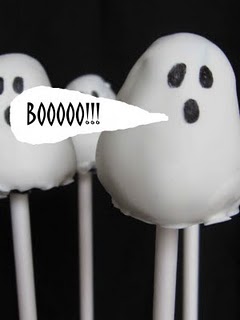 For the witches hats I used a Oreo (just one cookie), but you could and probably should use a Nabisco Chocolate Wafer cookie…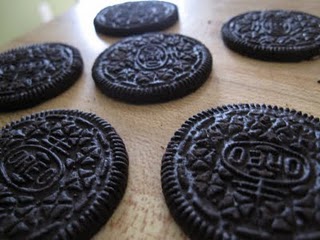 then after dunking the hat into the chocolate sit on top of chocolate cookie. After it has dries I went around the edge with some orange royal icing.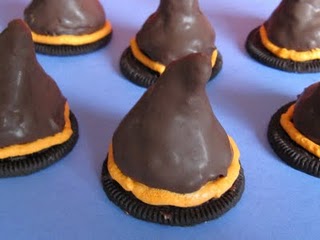 I am thinking these could also double for pilgrims hats at Thanksgiving.

See, I can't make these to take to school BUT that gives us an excuse to eat them all now 😉