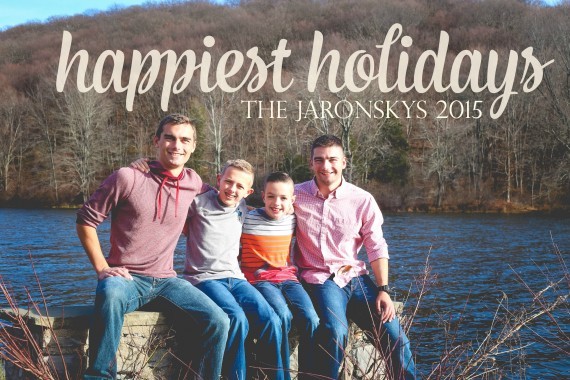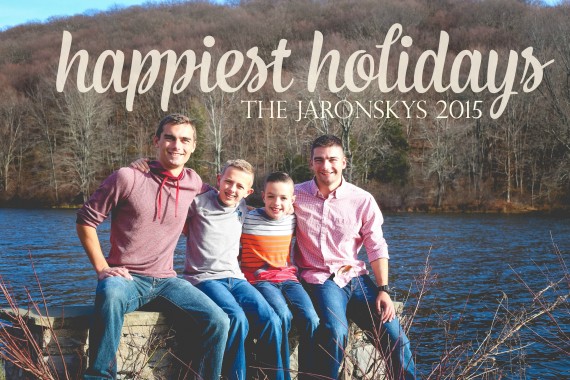 Hi friends!
I want to wish all of you a very Happy Holiday! That picture is a version of our Holiday Cards for 2015…
I ordered my cards from Minted this year, as I have for the past 4 years in a row. I love Minted!
Those boys in the picture up there are my loves (minus my husband, of course!). I need a good family photo with all of us, don't I?
2015 has been such a fantastic year for me…I finished my book this year (available April 2016!), traveled a TON and have had continued blessings in my personal life. 2016 is right around the corner and I have a feeling it's going to be the best yet.
I will be spending Christmas in a pretty magical place (!!!) and I can't wait to share all of my adventures on Instagram and snapchat (username: sjaronsky), so I would love for you to follow along!
Sooooo, I just wanted to pop in and wish all of you the happiest of holidays and thank you for all your continued support. I hope you enjoy your friends and family, squeeze them all and slow down and enjoy the moment.
So long 2015!
xoxo