I love this Mayonnaise Chocolate Cake recipe from Hellmann's!


I am all about "secret ingredients". It's like a food mystery.
And in case you didn't already know this, I am basically a detective. Ask my husband.
He has a tendency of telling me scenarios to which I can tell him the "end-game" in a matter of minutes.
Call it woman's intuition…call it perception… call it psychic.
I mean, don't even TRY playing me in Clue.
Mrs. Peacock. Ballroom.  Revolver.
Win.
Anyhow, back to food.
Throw a secret ingredient into the mix I will figure it out.
Except when you make this recipe…

Have you guys ever tried this?
Now, I know people who claim they "don't like mayonnaise"…it seems to be quite the polarizing food…
I am totally on board with mayo, fyi.
BUT I triple dog dare you to bake this cake WITH mayo and try to get anyone to know the difference.
To be honest they probably WILL notice a difference, because using the mayo in the recipe makes the cake all sorts of delicious. It's the perfect fat substitute…
But never in a million will anyone be able to detect the flavor of the mayonnaise.
Seriously.
It's the funnest thing ever.
Using ingredients in ways you least expect can really turn meals or dishes into something special. In this case using Hellmann's Mayo takes this chocolate cake from boring to totally original, crazy and delicious!
Kroger is teaming up with Hellmann's on this fun promo providing some amazing coupons that you can use on Hellmann's Mayo as well as some other great brands!
Click HERE for all the great coupons!
AND Hellmann's wants to get you started on your holiday baking with a fab baking kit!!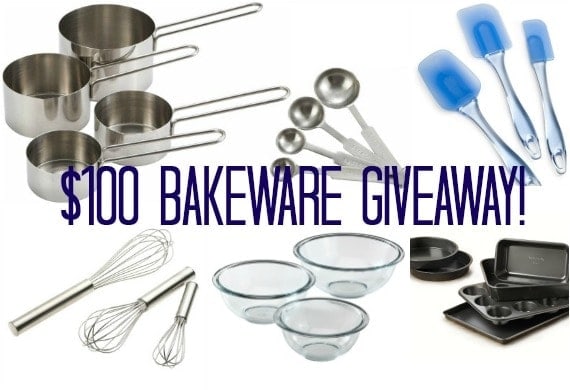 All the things to go ahead and make that Hellmann's Chocolate Cake!
*images below are examples of all the items you will receive
Use the easy giveaway form below to be entered to win the fantastic baking kit!