I am a product junkie.
And whenever a new product comes out I am instantly obsessed.
Especially if that product is by my friends at Hershey's.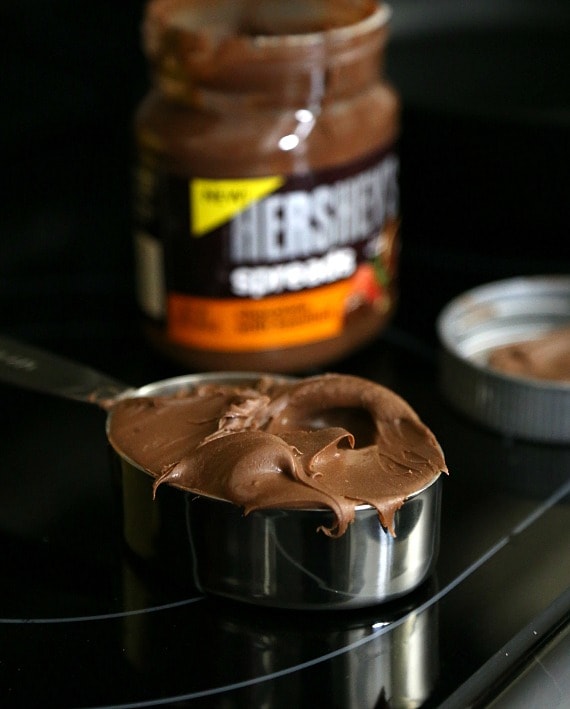 Recently Hershey's released a new line of "Spreads"… which basically means smooth chocolate you can eat with a spoon.
I'm not hating that.
Beyond devouring a jar with a spoon, I have loved using them as fruit dips, cookie dips an all-snack accessory.
Because snacks do need accessories.
I have even used them in some quick No Bake Coconut Candy…
and more recently a delicious Chocolate Hazenut Cookie Skillet…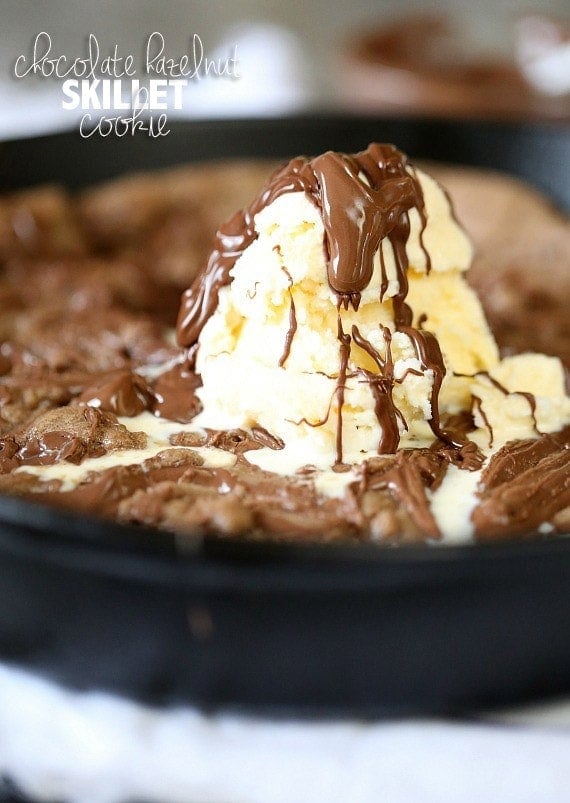 The possibilities for these guys are endless.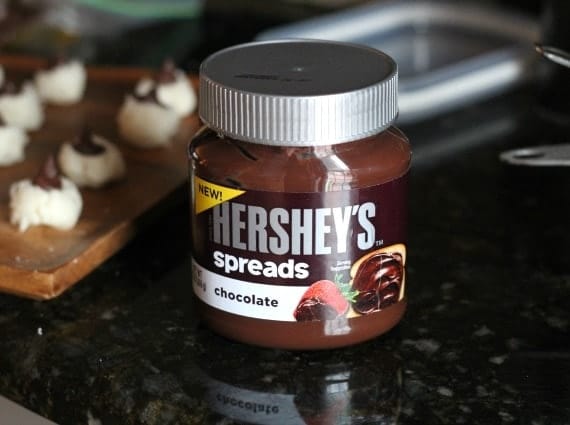 They come in plain chocolate, chocolate-hazelnut and chocolate-almond.
And did I mention they are crazy-out-of-this-world amazing?
The nice folks at Hershey's would like to share a fun #spreadpossibilities kit with one of you guys too!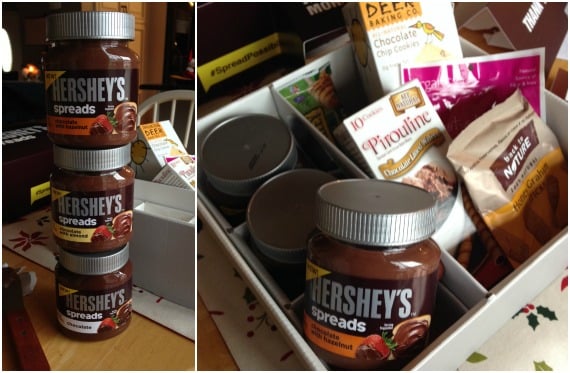 Mine included all 3 spread varieties as well as some fun things to inspire your dipping strategy!
Use the easy entry form below to enter to win! The mandatory entry is to sign up to my Weekly Newsletter…Easy!

*This is a sponsored post, and I have been compensated by the folks at Hershey's, but as always all thoughts and opinions expressed are solely my own.