I have been thinking about trying to make homemade marshmallows for a while now, but never really had a reason to make them…
With that said, I still don't have a reason to make them, but decided to try anyway!
I had read on a few blogs how store-bought marshmallows couldn't compete with homemade…that they were in different categories. WELL, now that I have made them I can attest to there being no comparison. They are lighter, fluffier and, well…fresher! HOWEVER, if you are not eating them plain and are just making Rice Krispie treats, please, my friends, spend the 99 cents on a bag of Jet-Puffed ~ don't go to all the trouble. BUT if you enjoy plain marshmallows, or perhaps chocolate covered I would highly recommend giving these a try.
I saw a few variations of recipes for these, but most were just about the same give or take.
Here 's what I did…
Ingredients:
3 packages unflavored gelatin ~ I used Knox
1-1/2 cups granulated sugar
1 cup light corn syrup
1/4 teaspoon kosher salt
1 Tablespoon pure vanilla extract ~ I used clear vanilla extract, so the marshmallows would be perfectly white
Confectioners' sugar for dusting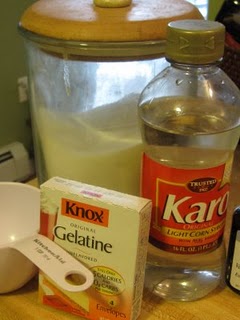 Preparation:
Combine the gelatin and 1/2 cup of cold water in the bowl of an electric mixer fitted with the whisk attachment and allow to sit while you make the syrup.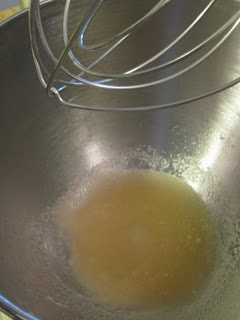 Meanwhile, combine the sugar, corn syrup, salt, and 1/2 cup water in a small saucepan and cook over medium heat until the sugar dissolves. Raise the heat to high and cook until the syrup reaches 240 degrees on a candy thermometer. Remove from the heat. With the mixer on low speed slowly pour the sugar syrup into the dissolved gelatin. Put the mixer on high speed and whip until the mixture is very thick, about 15 minutes.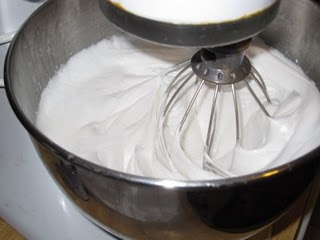 Add the vanilla and mix thoroughly.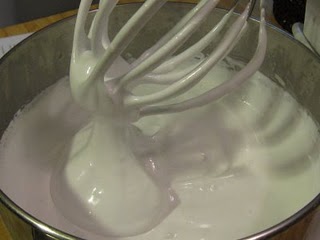 With a sieve, generously dust an 9 x 13-inch non-metal baking dish with confectioners' sugar. Pour the marshmallow mixture into the pan, smooth the top and dust with more confectioners' sugar.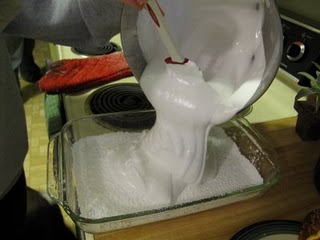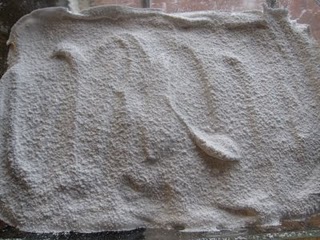 Allow to stand uncovered overnight until it dries out.
Turn the marshmallows onto a board and cut them in squares. dust them with more confectioners' sugar.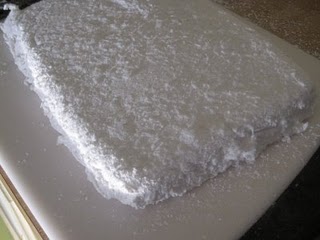 ENJOY!!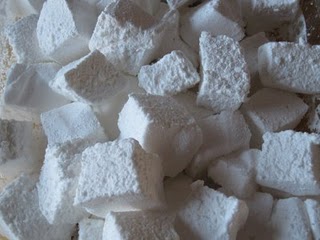 Yield: 20 to 40 marshmallows, depending on cut size
recipe adapted from Barefoot Contessa Family-Style