Poor Frosty! But don't you cry – these fun Melting Snowman Cookies are so cute and delicious! Plus, they'll be back again at Christmas year after year!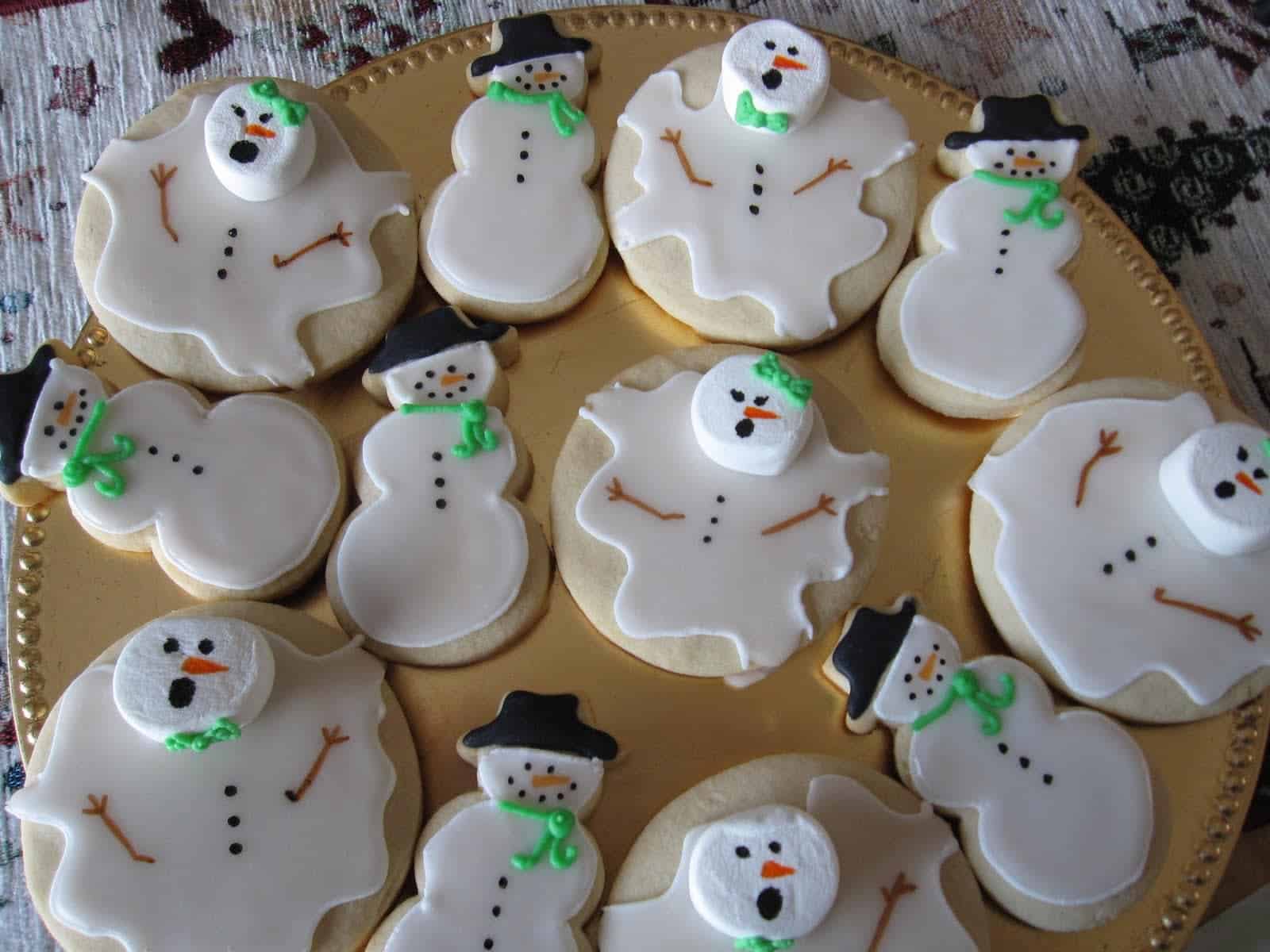 Well, not really, but these snowmen are..
.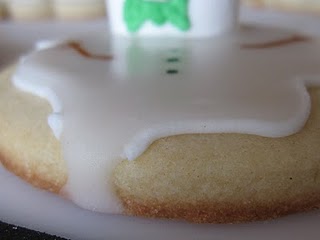 Now, I didn't come up with this idea…I have seen it on cakecentral and the decorated cookie, but I just couldn't help posting mine.
Poor Frosty…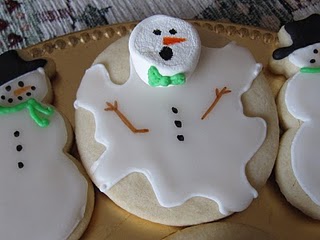 and the Mrs…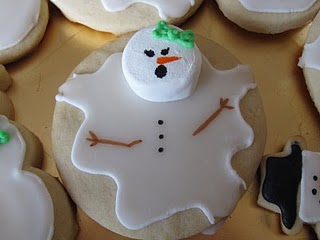 I made these to take into my son's 1st grade class today for their winter/holiday party.
Last night when I was icing them my little guy came over and I and asked him what he thought, fully expecting a, "Oh mom, you're the best!". Not so much. He looked at the melted snowmen and his eyes welled with tears!
What the?!?! Not what I had expected.
He was incredibly upset that they were melting! I was like, "it's supposed to be funny!!"…he didn't get it.
I am now awarded Mom of the Year.
Making my poor child (almost) cry for the sake of a laugh. Mom. Of. The. Year.
I didn't really think about this before hand, but these cookies ARE a little sick. For all intents and purposes this is a cookie depicting the slow death of a snowman. I think

I

might cry.
NOW what do I do? Well, I had to weigh my options…throw away all the melted snowmen and bake another batch of happy ones…OR, take the chance that the other kids will not be bothered by Frosty's impending doom.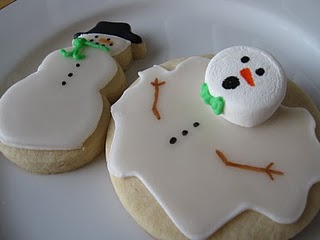 Long story short, I went with the latter. Taking my chances on making a room full of 6 &7 years olds cry I hesitantly unveiled the cookies at the party.
Here's what happened…the kids didn't care. In fact, all the melted snowmen went first.
A classroom full of future serial killers..OR a classroom full of kids with a good sense of humor. Again, I will go with the latter 😉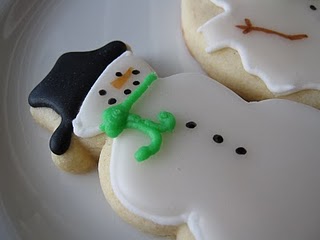 This will most likely be my last post until after Christmas, so I wish all the nice people who read my ramblings a very Merry one!