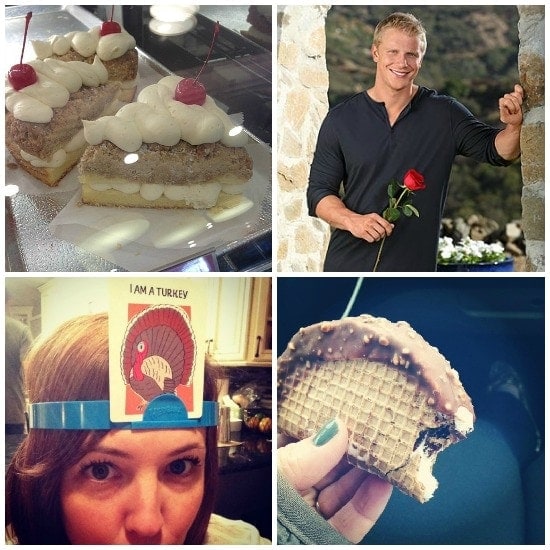 Hey friends.
Popping in on Saturday because I am snowed in here.
Yep, we had a snowstorm yesterday…nothing too bad..there were people far worse off, but really any amount of snow means I stay inside in my pjs eating cozy foods, playing board games and watching dvr'd shows.
Speaking of board games…my kids love this one…
Annd Bridget told me there is an Adult version too. Game night anyone?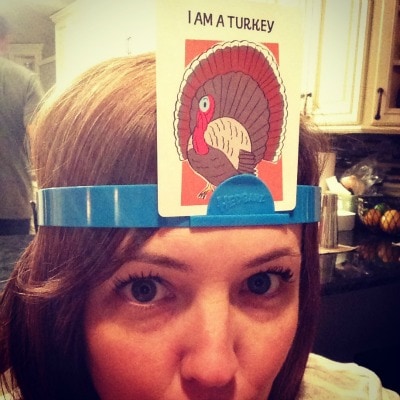 Also, I should never wear a headband.
Ok, back to the cozy food. So I'm now blogging a few dinner ideas a month over at Food Fanatic.
It's a fun new recipe site that some pretty cool girls are contributing to. I thought it might be a fun way to share what I eat for dinner. I mean, I do eat dinner! I shared one of my all-time favorites, King Ranch Chicken. Hop over and check it out!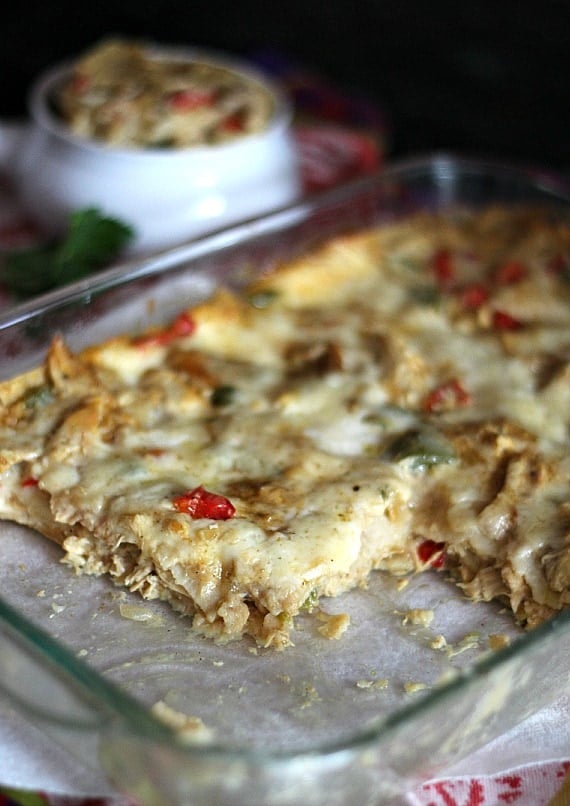 Annnd you guys…look at this….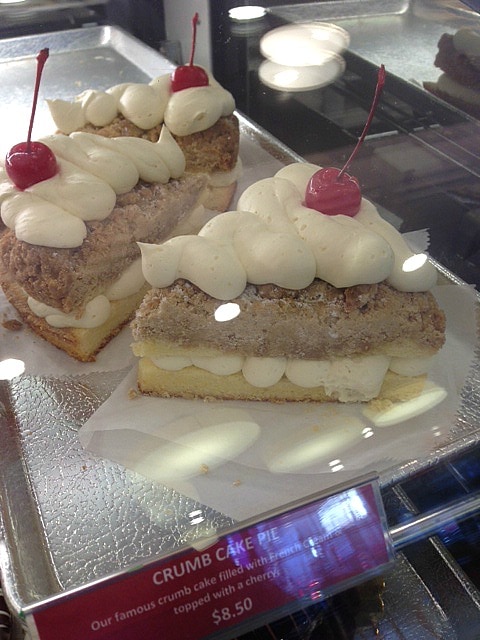 It's freaking Crumb Cake Pie. I KNOW!
One of my girlfriend's and I went into the city and had lunch last week and we were a little early, so we decided to stop by The Cake Boss's new location in Times Square.
I need to recreate this ASAP.
Speaking of our lunch, we decided to throw the caution to the wind and disregard the NYTimes SCATHING review of Guy Fieri's new TS Restaurant and see for ourselves. I mean, could it really be THAT bad?? I'll be reviewing it over at Food Fanatic in depth in a few weeks, but in the meantime I'll say I did enjoy the Blueberry Mojito…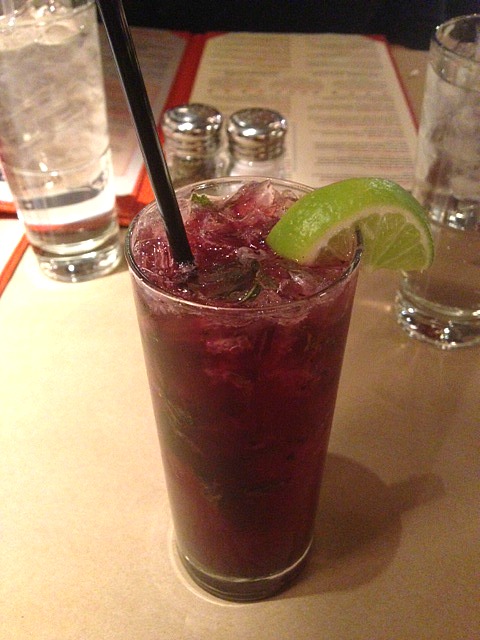 Oh and in case you were wondering, Choco Tacos still exists and still rule…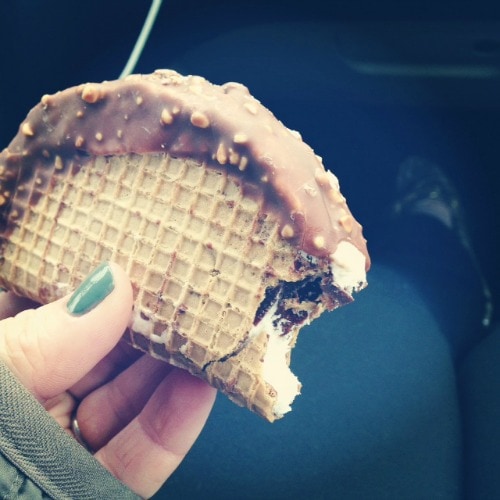 Also, just to let you know, if you scroll over my pictures now you'll see a cute little heart pop up. It's basically a Pinterest portal. It allows you to pin any image with a click. You should totally try it out…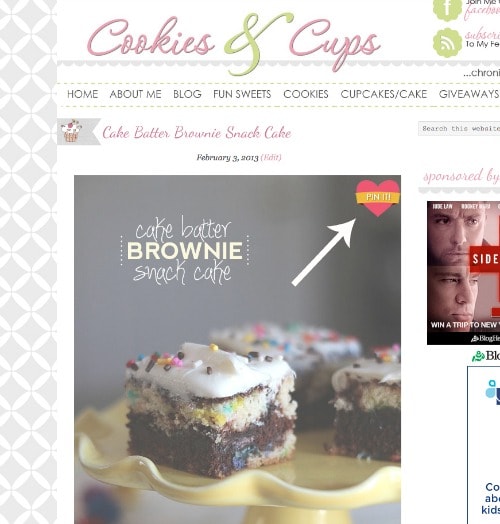 Back to the snow storm. The kids had a snow day, so it gave me the excuse to make a cute breakfast…
Moving onto a few latest obsessions…
This Moroccan Oil Body Souffle.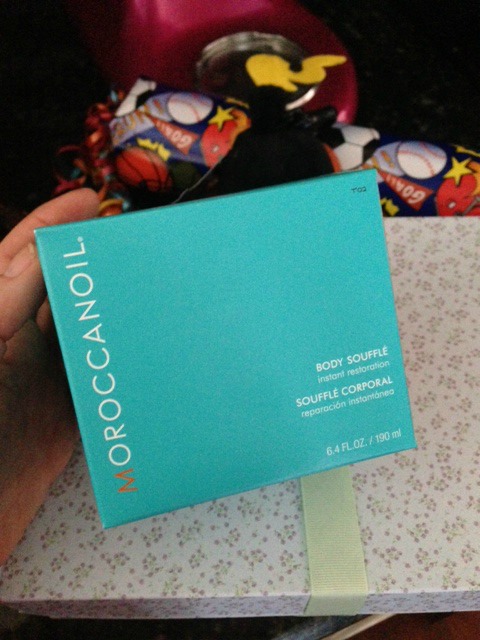 I know it's a little pricey, but ermergerdd it's amazing.
Ok, ladies I need some recs on concealer. I've decided it's time for concealer to happen in my life. What's your favorite?
I'm considering this one by Hourglass…
Ok, so this eyeliner.…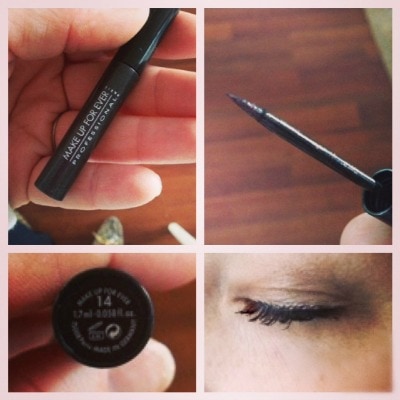 My picture doesn't do it justice…so I found THIS WEBSITE with perfect pictures of the color.
It's a liquid liner, but totally easy to apply, and it's this cool black with multi-color sparkles in it. But trust me, it's not glittery, it's basically the perfect amount of sparkle. You need this. PLUS, it doesn't budge. Like at all.
And last but not least, while we're talking sparkle…my current manicure.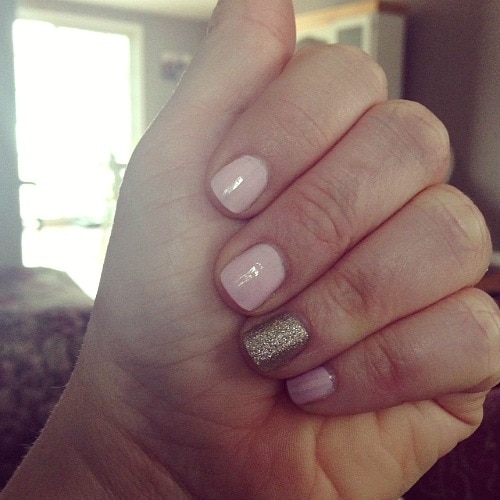 It's Essie in Fiji, and the sliver sparkle accent nail is just a random one I picked up at the nail salon.
Finally as a lot of you know, my site got hacked last Sunday. We got everything cleared up, but how stinking annoying! A few of you asked about it, how it happened, how to prevent it etc…
Well, in the most basic words possible, the hackers were able to get into my site through a "vulnerability" in a plug-in I had installed. The only way I can tell you guys to prevent this, if you are worried about your own site, is to make sure that all your plug-ins are updated and are compatible and supported by the latest software you have running on your site.
If you have more questions about it, shoot me an email and we can chat about it further 🙂
Have a great weekend!