So here's my first entry in the Iron Cupcake Challenge. This month's ingredient was WINE. I decided that since I am no wine connoisseur I would do what I know (under $10) and go by way of Arbor Mist…to be exact Arbor Mist Peach Chardonnay. Yes, you know the one…fruity and delicious and available to the masses at an extraordinary price of $3.99 a bottle ~ and certainly in today's economy no one will argue that this is the most perfect selection!

The cupcake I came up with is a peach wine cupcake with a shortbread cookie crust topped with a light cream cheese frosting. It is light, fruity and has a peachy, citrus flavor. A little like a cross between peach cheesecake and a lemon square. Try it and you'll love it.
Preheat oven to 350

Crust:
4 T. melted butter
1 1/3 c. shortbread cookies, crushed ~ I used Lorna Doone and it was about 1 1/4 sleeves of cookies
1. Combine cookie crumbs and butter.
2. Press approx. 1 Tablespoon in each cupcake liner. Will make approx 24 cupcakes. Reserve any extra for garnish
Set aside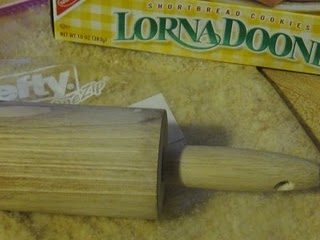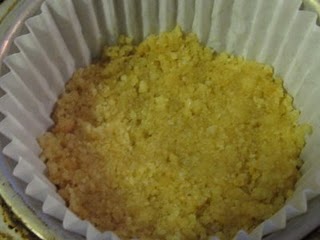 Cupcake:
1 1/2 flour
1 tsp Baking powder
1/4 t salt
1 1/4 cup sugar
1/2 cup butter ~ softened
3 eggs
1/4 cup Peach wine ~ I used Arbor Mist
2 tsp orange zest
1/2 cup milk
3/4 cup pureed canned peaches (drain first)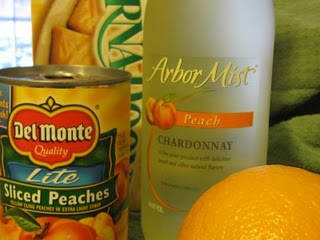 1. Sift flour, baking powder, and salt. Set aside.
2. Beat sugar and butter until light and fluffy.
3. Add eggs one at a time, beating thoroughly in between each.
4. Add wine, orange zest and pureed peaches, mix well.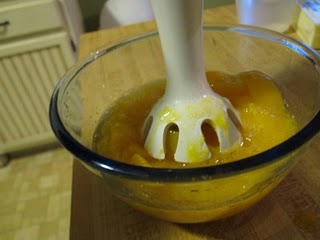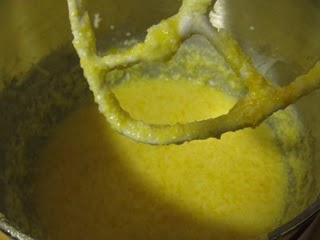 5. Add dry ingredients and milk, alternately starting and ending with flour mix. Pour batter into each cup on top of cookie crust. Fill almost full, as the batter doesn't rise that much.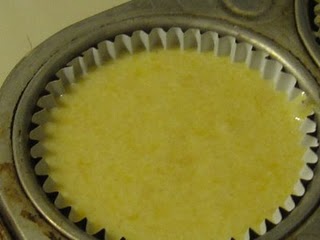 Bake 20-25 minutes at 350 until toothpick comes out clean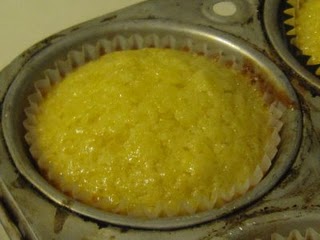 Icing:
16 oz. cream cheese
2 cup powdered sugar
1 1/4 cup heavy cream
Add ingredients into mixer with whisk fitting. Beat mix at high speed until semi-stiff peaks form. Ice cupcakes when cooled and garnish with any leftover crumble from crust.

ENJOY!!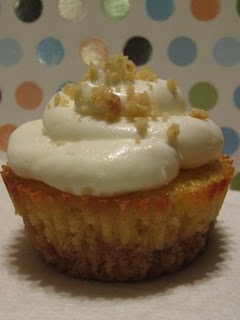 If you're interested in competing in the challenge next month click on the link in the right column of my blog or go to
Iron Cupcake Earth