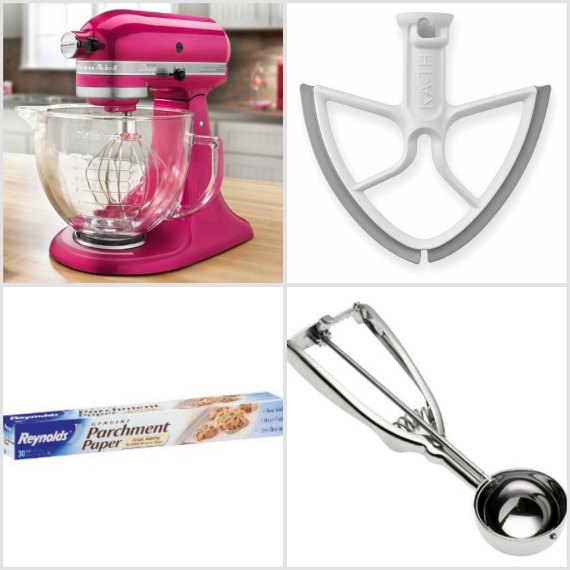 Hey guys!
So since my kitchen is a major disaster due to my remodel happening, plus a failed attempt at a new cookie invention, I am forced to urge you to go shopping.
Get out of the kitchen and get on your computer for a little retail therapy.
I get a decent amount of emails asking questions about my kitchen "tools".
Sooo, I decided that I would just put it out there for you all to see…
So let's start.
I don't have many "fancy things" in my kitchen. I mainly shop at Target and on amazon, just like the next guy, so there's nothing too unusual here to share.
Let's begin with cookies: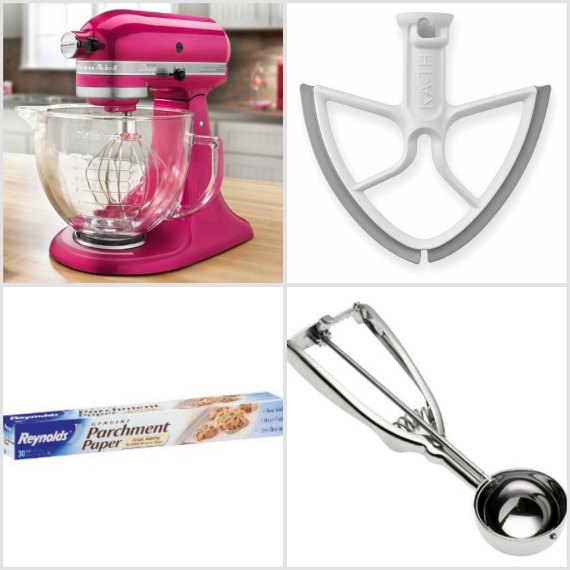 Kitchenaid Artisan 5 Qt Stand Mixer in Raspberry Ice: My days are spent baking and recipe developing so my kitchen bff is 1000% my Kitchenaid stand mixer. Absolutely couldn't live without it.
New Metro Design 5 Qt Beater Blade: This blade is on my mixer 99% of the time. I love it. LOVE it. It scrapes the sides of the bowl as it mixes and saves me a bunch of time.
Reynolds Parchment Paper: When I bake cookies I use parchment paper. I have some fancy Silpats that are good too, but I always go back to parchment. My cookies bake more evenly and it makes removal and clean up a breeze.
3 Tbsp Cookie Scoop: I'm a big cookie girl, so this is the scoop I use on most occasions when scooping out cookie dough. Using a scoop makes the whole process easier, in my opinion.
Wilton Easy Flex Silicone Spatula: I love these spatulas by Wilton because they are "easy flex". There is nothing worse than a rubber scraper that is super stiff. Well, maybe there is, but you know what I mean.
Chicago Metallic Baking Sheet: I'm not super picking about baking sheets as long as they're not insulated. I do NOT do insulated sheets. I like these by Chicago Metallic because the sides are open and I don't have to be exact when I rip my parchment paper…because I'm lazy.
Wilton Cookie Spatula: There's nothing different, really, about this cookie spatula, except I love it. It has a nice tapered edge, and is wide enough making cookie transportation much easier.
Wilton 3-tier Cooling Rack: Counter space saver. Love it.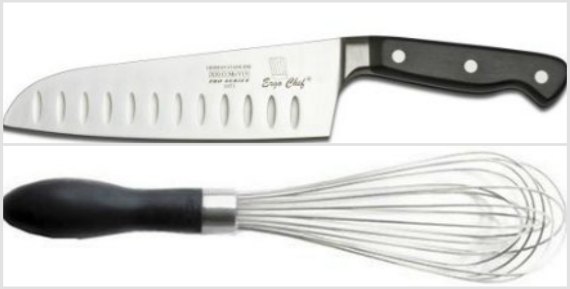 Ergo Chef 7″ Santoku Knife: I was sent this knife about a year ago and I love love love it. It's my most favorite knife that I have ever owned. Super sharp and it feels good in the hand. I highly recommend it!
OXO Whisk: I use a whisk a lot in the kitchen, for mixing dry ingredients, eggs, pancakes…and this is a great one. Love OXO products!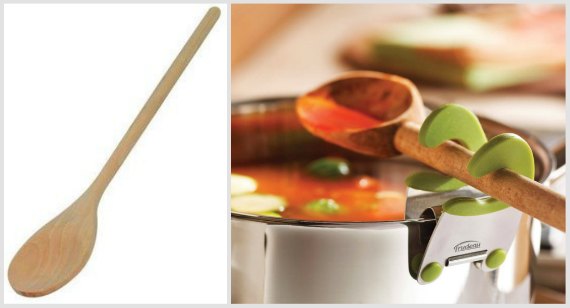 Long Handle Wooden Mixing Spoon: This may seem like a no-brainer, but for me, a long handle wooden spoon is an essential. Mine is so old and beat up, but I love it.
Trudeau Utensil Pot Clip: And this little gadget is so cool…My friend told me about them and they are great! Just clip it on the side of your post and your spoon is safe. Brillz.

10″ Cast Iron Skillet: Can't live without my skillet. You need one. BUT you need to give it a chance. I didn't love mine at first, but once you start using it and it's all seasoned and ready you will wonder how you ever lived without it. Plus, it's cheap.
5.5 Dutch Oven: I have been coveting a Le Creuset French Oven for EVER. But since I don't have that kind of cash, I got this great one from The Sandra Lee collection for Kmart. It works perfect and weighs like 30 pounds. No really.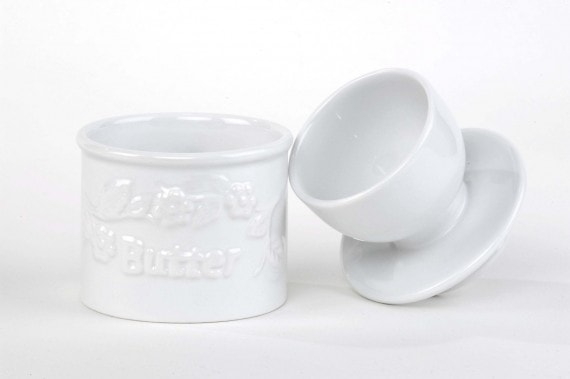 Butter Bell: Ok, this thing is so cool. It kinda makes you feel a little Amish for owning one, but you will forget about all that when you have soft butter to spread at any given moment. I am sure that isn't something you stress out about, like me, but still it keeps your butter fresh and spreadable for up to 30 days without refrigeration. Please don't ask me how it works. You just add cold water into the little basin and change the water every 2-3 days. That's it!
Now onto some not-so-kitchen-stuff, but kinda kitchen stuff for food-bloggers: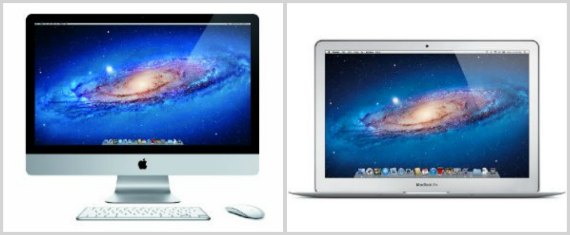 Apple iMac 27″ Desktop: That's my computer. It's on my desk which is right next to the kitchen. I love it. I use it everyday for everything.
Apple Macbook Air: I also have a Macbook Air laptop too. I use it mainly when I travel or are away from home.
Now, another essential in the kitchen is my camera. It is currently covered in butter smears and powdered sugar, so that makes it kitchen equipment.

Canon EOS t3i Rebel 18MP: This is my first dslr. I bought it about a year and a half ago. It is great for beginners for SURE. It records high-def movies and has 18 MP. I am already to upgrade, but that's only because I'm a brat.
Canon EF-S 18-135mm f/3.5-5.6 : This is the lens that I use pretty much all the time. It's a great everyday lens and has a decent zoom. About half of my food photos are taken with this.
Canon EF 50mm f/1.4: The other half are taken with this. This is a fixed lens, which means there is no zoom. I am really new at photography, so don't ask me too many questions..but this one has a maximum aperture of 1.4, which is great for focusing on a single subject and blurring out the back. It's also great because with the 1.4 aperture you can shoot when the you don't have much light.
UPDATE JAN 2014 **Since I wrote this post I have upgraded my Camera and lens situation. I now use a Canon 6D and typically use my 100MM Macro lens for most of my current food shots!
And talking about pictures…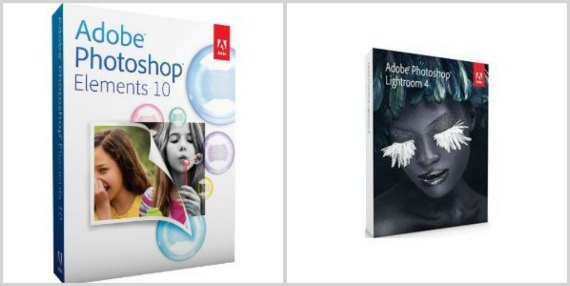 Adobe Lightroom 4: I use Lightrooom for a large amount of my photo editing. The only drawback for me, is that it doesn't allow you to add text to your pictures…
Photoshop Elements 10: WHich is wear Elements come in. I have been using Elements for ever.
So yeah.
That's a little peek into my kitchen. I'd love to know what are your favorites!
**All of these opinions are completely mine. I was not compensated for any of my opinions.