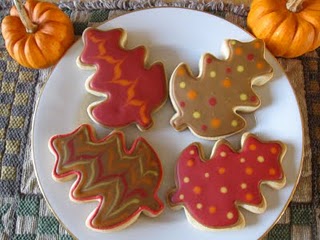 Ok, so Thanksgiving is coming. Are you happy? Are your dreading? Thanksgiving is not my most favorite holiday, but it IS a holiday that is solely based on food (and oh yeah, "thanks") who doesn't love that? I mean it's a day when not only is it ok to wear "happy pants" it is expected.
Another bonus for Thanksgiving for me is it's the day before I can put up Christmas decorations…YAY!
To be honest, though, I am not a huge turkey fan. I'm more of a "sides" girl. Yes, sides. Carbohydrates galore: stuffing, potatoes, biscuits, and
corn casserole
…yum. If corn casserole is not already on your holiday buffet, it needs to be. Trust me on this, it's a delicious southern casserole. Love that.
(fyi-The recipe I linked calls for jalapeno…I just use green peppers)

The thing with Thanksgiving, though, is the amount of preparation that goes into it. I mean, with that much food about to get devoured, planning is integral…so, for those of you out there who have just started planning your Thanksgiving meal, let me help you in the one way that I can…
Are you hosting? How about some cookies for place settings
?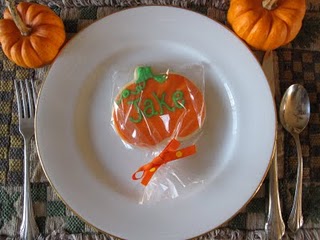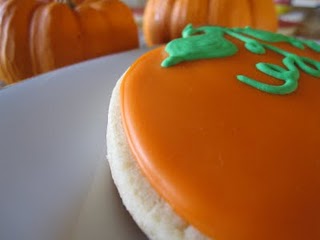 There are still a few days left to order your Thanksgiving cookies to be there in time for the day before the Christmas season begins…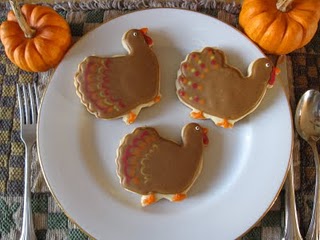 I took some design inspiration from
Bridget
…love her!
Here's an order that was shipped out…there are still a few days left!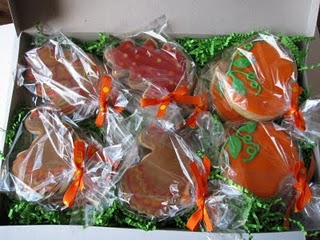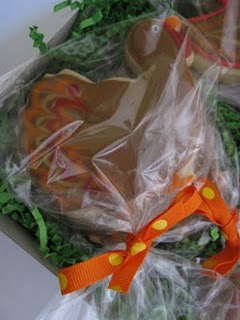 all packaged up, ready to go…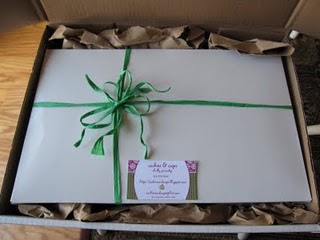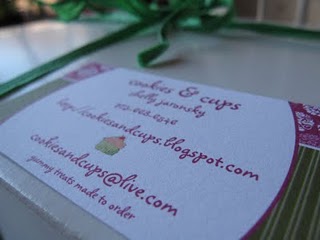 Have a great Tuesday!