Check this out—seriously—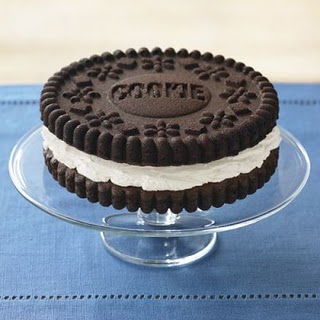 photo from WIlliams-Sonoma.comIt's a Cookie cake pan from Williams-Sonoma. This could be the cutest thing ever. The cute blog that I have been reading a lot lately called Picky-Palate used it for a cake and I am SOLD! I am not a big cake pan person, finding that they generally get used once for a specific theme party and then go to die a slow death in an already too-crowded pantry ~ I know you know what I am talking about! Who else has Elmo and Bob the Builder cake pans lurking in their house somewhere believing that you can sell them at a garage sale someday or maybe use them again to make a cake for a not-yet-born nephew

?

You are not alone.
But this…this super cute pan has already had me rationalizing a trip down to Williams-Sonoma…shhh…don't tell my husband!